After 34 days of mounting public frustration the longest government furlough in US history has officially ended.
Yesterday afternoon, the president announced that until February 15th normal operations would continue at several federal agencies. The federal workers and the public rejoiced as the furlough, that forced 800,000 federal workers to work without pay, ended.
Prior to Friday the president and his staff had, insisted that they would not budge until they received billions of dollars to fund the wall. As the furlough continued the president's rating continued to drop. Slow downs in functions like low-risk food inspections and immigration cases increased public worry.

About 39 million americans including children began worrying about where they'd get food as the furlough affected federal aid programs like Food Stamps. As federal workers missed one and then two pay checks, affecting their ability to pay loans, bills, and other necessities, the public outcry increased.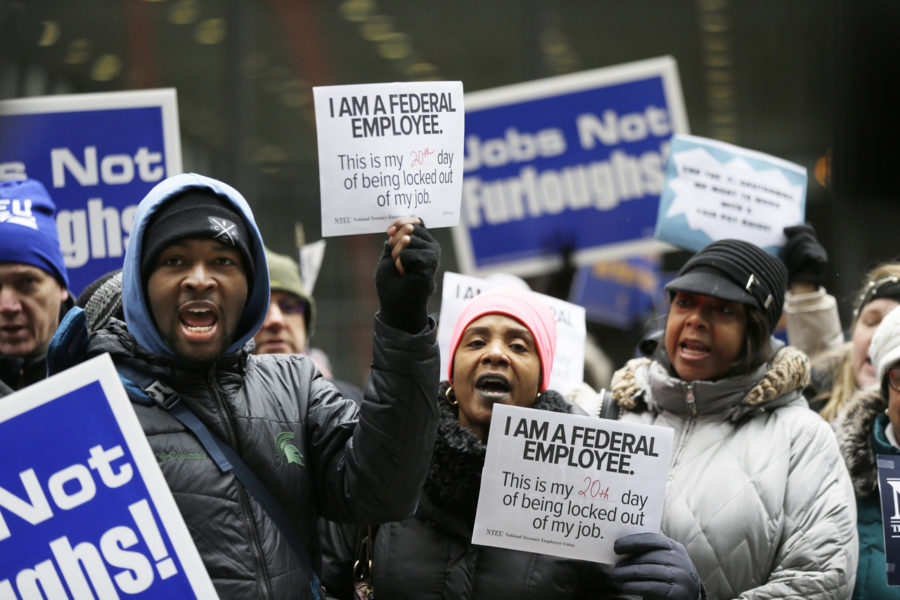 Airport Shutdown Pressured President into Ending Furlough
On the 35th day of the furlough, several air control staff across the east coast called out sick. This led to worry that planes would not be able to successfully land or take off. The worry led the Federal Aviation Administration (FAA) to ground all flights into and out of JFK. The FAA also released a letter that shamed the president for frustrations, distractions, and the mounting stress of the employees.
Airport staff was not the only federal employees who resorted to calling out sick during the Furlough. Some employees called out as a means to pursue other job opportunities. Opportunities that would allow them to pay for bills while their federal paychecks weren't being processed.

Many are rejoicing about the shutdown ending and paychecks being reissued. Others are worried about February 15th. when the deal that the president signed to lift the furlough ends. The public and federal workers who were forced to work without pay hope that the furlough will not start again. The livelihood and the safety of Americans everywhere will be at risk if the furlough starts again.
Follow Mefeater on Twitter, Facebook, and Instagram.