After reeling from the success of her viral hit, "Icy Girl", Saweetie's career quickly manifested in front of our eyes. After signing with Warner Bros. Record Company, Saweetie has let the industry know that she ain't here to play!
 
@saweetie via IG Celebrating her EP Release
High Maintenance is filled with the boss bitch lyrics you already knew Saweetie was about to deliver. They hit hard. Her strong demeanor and drive for success is a rare find in artists these days, especially talented ones – which Saweetie definitely is. Not to mention, she's all about girl power.  High Maintenance is a 9 track EP featuring two hit singles: High Maintenance and Icy Girl.
She begins her EP with one of her most known mantras: securing your own bag.
"Sis, get into your bag, stay focused, leave these bum ass niggas alone." –Saweetie on "Intro"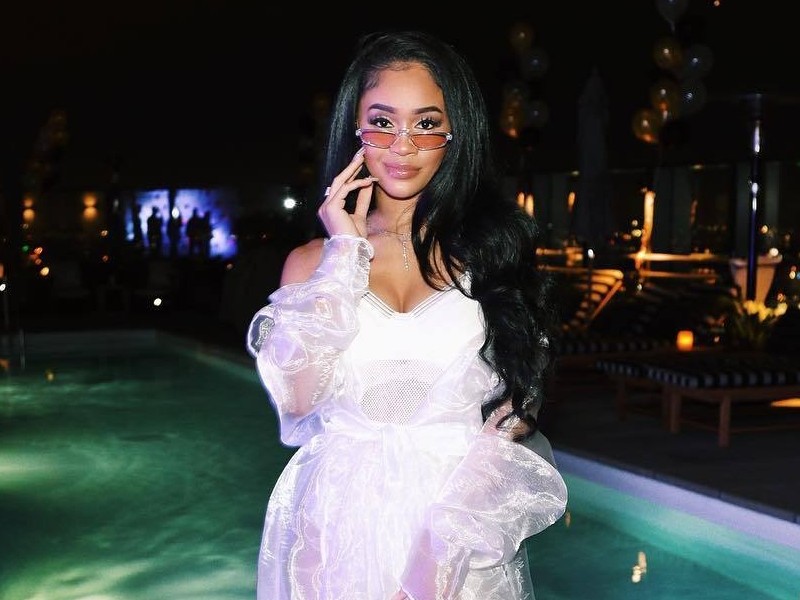 In Good Good, she shows us a more sensual side to her raps, "Niggas ask me where I'm at? I just send my location, better get my ass a Uber, get me to your destination. Blowing up my phone, boy I said I'm pulling up. Unlike your door, I'm walking a little tipsy from the club. You been talking shit all week and now I'm about to see what's up." Ima pull up with that good good, pull up bojiee in the hood hood!"
Saweetie's verses are extremely relatable. This is why her music blows up as fast as it does. Saweetie is going to reach a plethora of fans during her time in the music industry.
We are more than hyped for Saweetie's future career. She radiates confidence and her personality is dripping BOSS. She will not let anyone, or anything, deter her from her dreams. She is definitely a positive, refreshing influence in the rap game.
Check out High Maintenance Below!
Keep up with Saweetie!
Official Website: icygrl.com
Twitter: twitter.com/saweetie
Facebook: www.facebook.com/OfficialSaweetie/
Instagram:www.instagram.com/saweetie/
Soundcloud: @saweetie
Spotify: open.spotify.com/artist/6cK3NBO6u…JvQGi8ynznHkufUw