Ladies…and maybe some fellas out there, you know when you're hype to do a major change to your hair and in the end you want to slap your hair dresser/barber because you didn't get what you paid for? If so, I have a lovely story for you 🙂 !
So after months of being hype to change my hair color, yet again I had a major let down. This past weekend, I went to a local hair salon to dye my hair gray-blue and get a hair cut.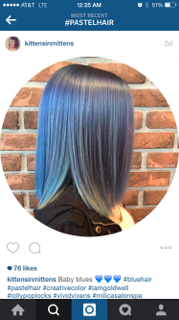 And after a 6-hour process, I left with jacked up hair and a face full of tears. This was one of the worst days of my life. It went from a day of anticipation to disappointment.
I walked to the salon around 11:30 and was told to come back in 2 hours or so because the hair stylist was busy at the moment. Seeing that I only live 2 blocks down, I didn't find a problem going back home and waiting to get my hair slayed… or so I thought. I took a nap and came back around 2:30 to sit and wait an extra 20 minutes for the lady to finish. I still wasn't phased and in the next moment I was sitting in the washer chair as she put this burning bleach in my hair. In about 10-15 minutes I saw my roots go from dark brown to honey blonde and the ends of my hair change light green. I was hype. I knew that I was an inch closer to getting the color desired.
Soon she began adding the colors – blue, a pastelizer and platinum (gray). As she spread the dye throughout my hair I noticed that the color was not transforming into the gray I wanted. Matter of fact there were no hues of gray at all. My hair was navy blue. This is where I started to worry. She even bought an extra bottle of platinum and still nothing. Prior to that day I had come by before closing, inquiring about the skill level of this beautician and if she could actually do the color I wanted. All seemed well and she said yes. I showed her pictures, basically trying to imprint blue-gray into her mind. I'm assuming that when it came to actually doing my hair she had only heard me say blue. And soon enough she tells me in her Trinidadian accent, "Ya know, the color might not come out the way you want it." I responded by saying, "But I showed you the color and bought the proper dye so there shouldn't be a problem." From there I knew I was going to have a problem.
After she had dried and straightened my hair I couldn't be more upset. My hair was the exact same color if not brighter than the last time I re-dyed my hair. She was trying her best to cheer me up AKA not admit to f*cking my hair up by saying, "It's beautiful. We all love it." and "After you wash it it's going to get brighter." After that all I could think is, "BITCH IF YOU DONT GET TF OUT OF MY FACE!" By telling me these things I noticed she wasn't trying to admit to fucking up. She'd rather sell me a lie knowing damn well she didn't know what she was doing. I felt myself getting angrier as she was close to finishing.
After paying $135 plus a $20 tip, I walked out angry as hell and feeling like a complete idiot – mainly because I am. I started balling in tears because I was so aggravated. At that point I couldn't do anything. I had already paid her for the shittiest job someone could have done to my hair. I felt so helpless. As soon as I got home I grabbed some food, curled up in bed and watched Power – which is a really good show btw. I didn't even go out the rest of the weekend because I was so upset.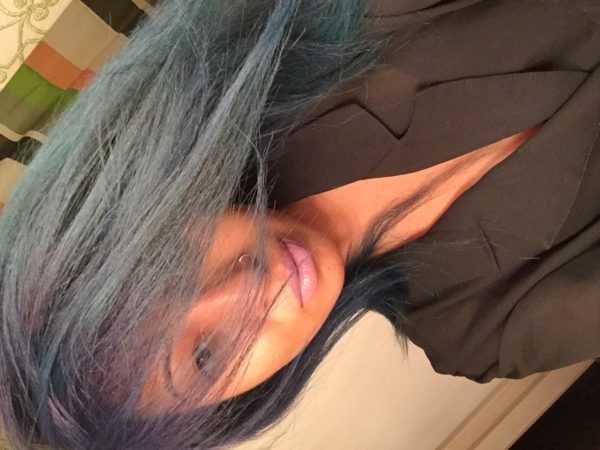 In all, I hope you guys learn a valuable lesson. Don't ever pay for shitty work. You pay for what you get and in this instance I overpaid for crap. I have definitely learned my lesson and will be more mindful of who deserves my money and time. Besides hair, this is actually a life lesson. Never invest your time or money in something that seems iffy. When it comes to paying for a business service always be mindful of the environment. For example, if you go to the nail salon see if the nail stylists have their nails done or well kept. If not, you might want to reconsider. Your money and time is valuable. Spend it wisely!
@yiggerzz
Follow us on Twitter and Instagram @MEFeater
Subscribe to our mailing list