Kanye West is known for having one of the best discographies in Hip Hop history. During his musical career, West's style has shifted and which each new album he has given us a new sound. This week MEFeater takes a look back at the rapper's critically acclaimed  5th studio album, My Beautiful Dark Twisted Fantasy.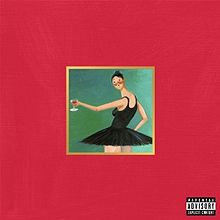 Recorded during West's self-imposed exile following the 2009 VMA incident and his disintegrating relationship with then-girlfriend Amber Rose, My Beautiful Dark Twisted Fantasy was a diverse and experimental piece of work.  The album was recorded in Oahu, Hawaii where West worked on the album in a communal recording environment. It was during that time, that West began to promote the album by releasing free songs through his GOOD Friday series including four singles "Power," "Runaway," "Monster" and "All of the Lights."  The album features guest appearances from Jay Z, Nicki Minaj, Rick Ross and more.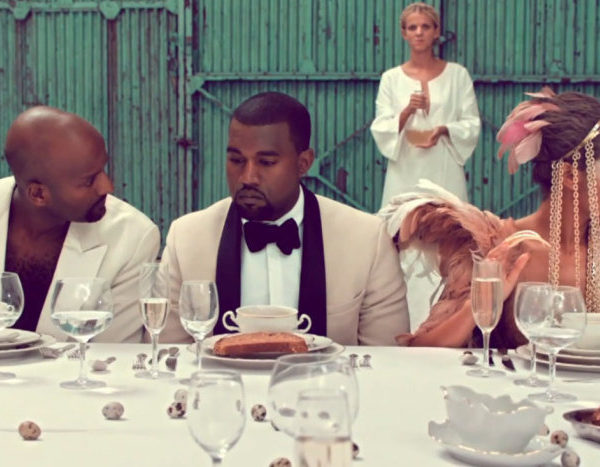 My Beautiful Dark Twisted Fantasy is a creative masterpiece that combines various genres and explores themes such as the dark side of celebrity, excess fame and love. The album was a success with both fans and critics with it receiving a 10/10 on Metacritic and selling 1.3 million copies in the United States. It was named the best album of 2010 and is cited as one of the greatest albums of all time on numerous lists.
West combined just the right amount of experimentation and aspects of his previous albums including soul, baroque and electro. In my opinion, it is one of his greatest works because of the raw emotion in songs like "Devil in a New Dress" and "Blame Game". The creativity in My Beautiful Twisted Fantasy is peak Kanye, and the production risks are one of the reasons that this album will be revisited for years to come.