Tayla Parx is a songstress that knows how to immerse you into her art. On Tuesday in Williamsburg at the House of Yes, Tayla and her crew threw what they labeled a "One-Of-A-Kind Pop Up Album Experience" for her latest album We Need to Talk. The event was an immersion into art, self expression, celebration of the female form, a lesson in branding, and a night that I won't be forgetting anytime soon.
For those of you who have been sleeping on Tayla Parx, the songstress is known for her striking voice, her ever changing hair, and for having killer song writing skills. Don't believe us? She co-wrote on Ariana Grande's "Thank U, Next" and played a part in creating Janelle Monae's grammy nominated Dirty Computer. While her writing chops are to be praised the event was equally jaw-dropping.
Pre-performance: An Interactive Experience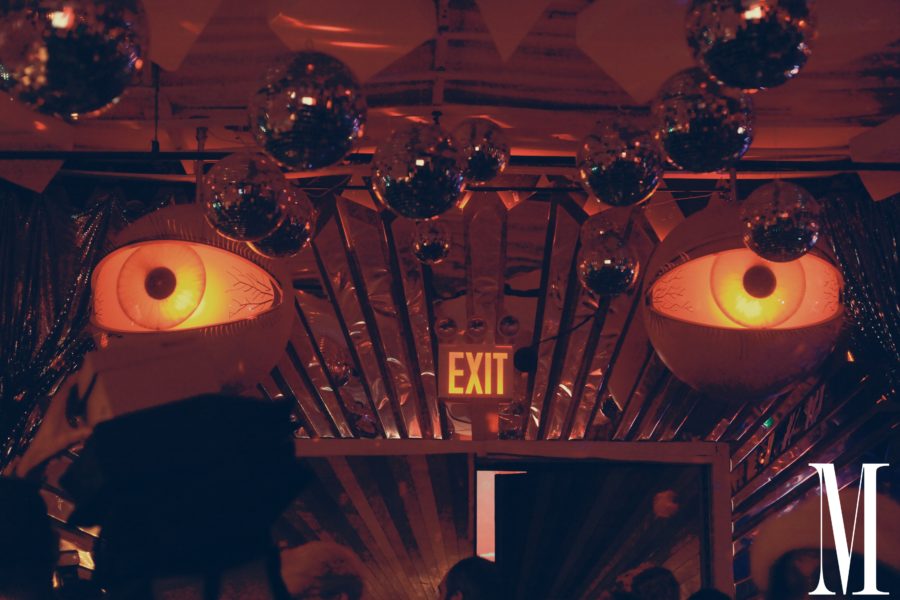 The venue was packed from the very beginning, a testament to the strength of her fans and supporters. There were free drinks (compliments of Vodka), interactive games, portraits being drawn live, and a chance to win free pairs of Reeboks if you could pluck a pretty pink duck out of the water. There was something for everyone to do while we waited eagerly for the doors to open to Tayla's performance space.
When the doors finally open to one of Tayla's cotton candy dancers suspended in a jeweled bra and a pink gown that seemed to be alive. On closer inspection the gown was alive. It was being moved by several dancers who were not afraid to interact with eager attendees, even touching hands on occasion.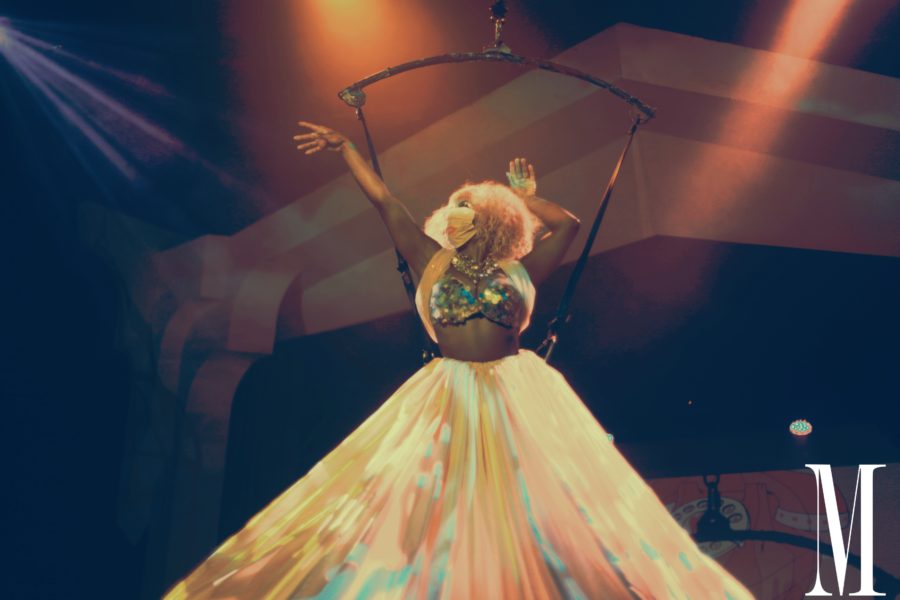 The scene is a nod to her "Slow Dancing" video where she stands in a pink gown while singing about being a typical girl (even though we know that creatively she is anything but). As guests pack the space the dancers continue to put on a show.

Eventually the gown wearing cotton candy dancer floats down assisted by the same women who so kindly made her dress come alive. When she takes the dress off she is in a blue tutu and sparkly silver boots to match her bejeweled bra. The girls put on a cute little dance number while Tayla's video visuals loop in the back. The screen also encourages guests to put on very Harajuku-ish masks that of course are branded with more Tayla Parx album art.
Just when we think nothing can top an already sensuously surreal performance GoGo dancers with glittering dolphin masks and booty shorts appear. They split, shake, and entertain all while women dressed as cupcakes walk around passing out, you guessed it, cupcakes. There is not a moment where the crowd is not intensely entertained.
Tayla's Effortless Swagger
Then, Tayla emerges. She comes out grinning so ecstatically and clearly glad to be there. Her green Bob compliments her comfy mint green sweater, relaxed shorts, and bleached white Reeboks (a company she has recently partnered with). A short hello and she blesses us with the vocals that have drawn out the crowd here today.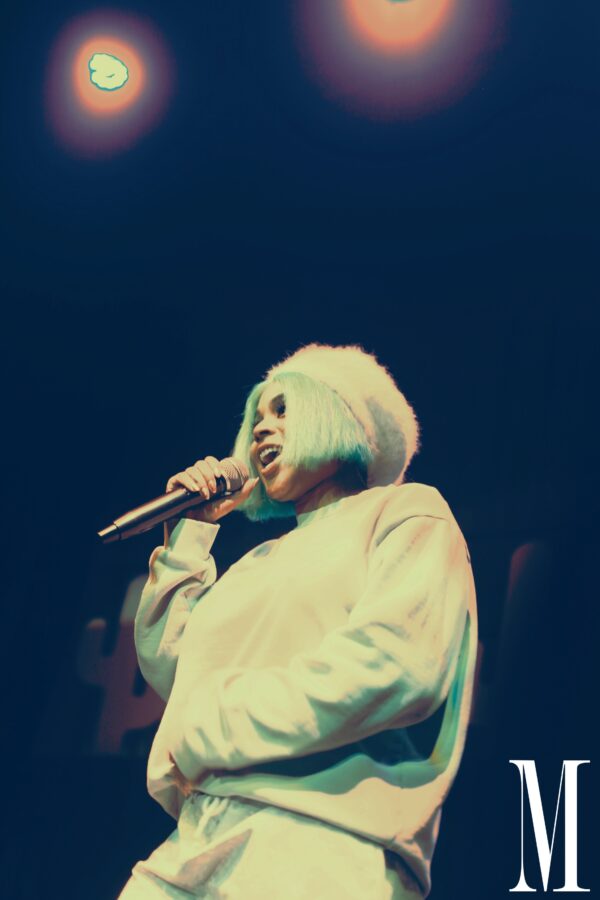 She starts with "Me versus Us" and not even her bob that flashes neon under the lights can distract from her clear vocal control. After thanking us for letting her get into her bag, she says it's time to shake some ass and jumps into "Shoot your shot". The crowd sings word for word.

She continues working the stage with an effortless swagger, leaning into fans' phones as they try to get the best shot of her possible. Tayla then goes into "We need to talk", a track that shares the name of the album. She thanks us and shouts out the sponsors, vodka and reebok respectively, for making the event possible and exits the stage as pink and blue balloons drop from the ceiling.
The Tayla Effect
Before we know it the GoGo dancers are back, some in cupcake costumes, one in a dinosaur costume, but all thoroughly entertaining. Even their tall white boots and expert moves can not top Tayla's performance.

Eventually, she makes her way out to greet fans. Some dance across the stage, on the stage, while others dance across the floor. There is a feeling of rejection of inhibition that soaks the room. It may be the free vodka drinks, but I get the sense it's the feeling that Tayla's music has infused into her supporters.

That feeling is something precious and there is no doubt that this energy is the energy that will continue to grow Tayla's fanbase. This one of a kind experience was an alert that Tayla is a creative force to watch and we will be eagerly watching for the next move.