Proud Mary, an original action movie starring 47-year-old Empire Golden Globe winner, actress Taraji P Henson.
The film is about a female hitman, who works for an organized crime family in Boston. Her life takes a drastic turn when she comes in contact with a young boy during a professional hit gone wrong.
Proud Mary is scheduled to première in theaters on Friday, Jan. 12th. In an interview with The Hollywood Reporter Henson highlighted how women are treated as they begin to age in the entertainment business; while, speaking on her experience on being an executive producer on this project.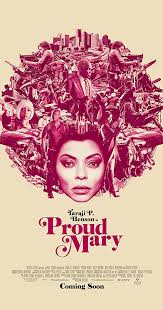 "When women get older in this business, they tend to send us out to pasture; meanwhile you have Liam Neeson, however old he is, still kicking ass in Taken and Denzel Washington, who, at any given drop of a dime, will do an action film"
"Fuck that. If men can do it, why can't we? I feel like women get better as we age. Give us the same chances as you give men"
As Executive Producer of Proud Mary, Henson expressed how this has her 'begging and pleading 'her connections and doing whatever she can to make this movie the best it can be. "I don't put my name on stuff just to say it; I get down and dirty."
Being EP, Henson is getting a firsthand look at the entertainment business. She says,  "Studios never expect Black films to do well overseas. Meanwhile, you go overseas and what do you see? People trying to look like African-Americans with Afros and dressing in hip-hop fashions"
Henson believes that Proud Mary will do well domestically and internationally and so do we.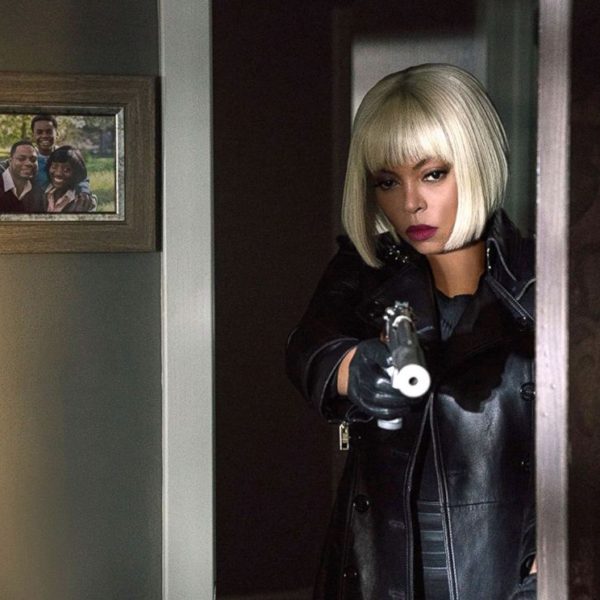 "I don't even sweat my movies opening in States anymore; I know they will. I'm not even trippin' off of domestic success anymore, and that's not even me being conceited"
In her interview with The Hollywood Reporter, Henson highlighted women of color in Hollywood. Explaining how it isn't fair that they aren't paid as they should, including herself. Speaking on her reboot of What Women Want, her effect in the business is allowing women of color to show their value at the box office.
"I wish we wouldn't see color, we'd just see talent. It's stupid that I'm not getting paid what I should be getting paid because of the color of my skin, but I'm turning in the performances, hand over fist. But I'm not gonna complain because then I become bitter. What I do is I keep fighting, I keep fighting for my money until I don't have to fight anymore."
Henson revealed in an interview with GlobalGrind that she will be producing and starring in the upcoming Emmett Till film. Henson is supposed to be starring as Till's mother, Mamie Till-Mobley.
The project was announced back in February 2017, in a Vanity Fair article.
More and more Henson is becoming unstoppable. While breaking barriers across the board; for women, women of color, and women as they age in grace.
Be on the lookout for Henson upcoming films!
Proud Mary will be theaters Jan. 12th! Will you be at the movies?! Leave us a comment! And check us out on Facebook, Twitter, Pinterest, and Instagram!