Besides being one of the pop stars in the world, Rihanna is also a fashion icon. She won the Council of Fashion Designer Awards (CFDA) Style Icon Award in 2015 and she even has her own line with PUMA named after the pop star herself, FENTY X PUMA. With amazing clothes and a big fashion show, she's certainly proved to everyone that she takes her clothing collection and shoe line seriously.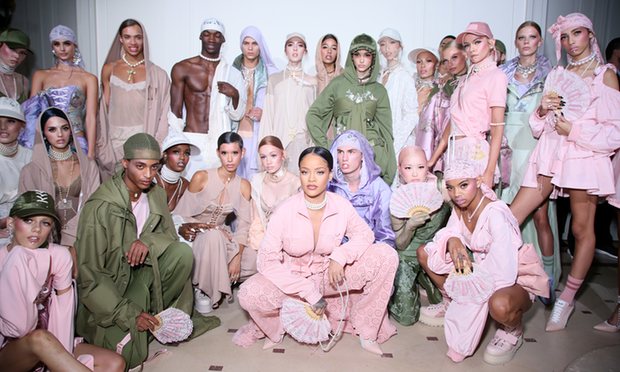 To some of her customers, the clothes may be the best part of her fashion empire, but it seems that her shoes, PUMA by Rihanna Women's Creeper's, have stolen the show. These shoes are fabulous and something to slip on while walking around the mall making any casual outfit to a cute, trendy look.
With the many colors and prints offered, the shoe is one of the most popular items to purchase from Rih's fashion line and it seems that "Footwear News" agrees. The shoe news site seemed to agree so much that they've given Rihanna's Creepers Footwear News' "Shoe of the Year" award.  We can't say that we are surprised. The award was given to Kanye West's Yezzy's last year and Rihanna definitely deserves it.
When given the news that she won the award Rihanna was ecstatic. "In my wildest dreams, I never would have imagined an honor like Shoe of the Year," Rihanna responded to the news. "It means so much to me to make a mark like this in the shoe and sneaker industry and to have so many people share my love for the Creeper."
So if you're waiting to be told to buy the Creepers, we're here to tell you that you should. They're our list of must-haves!
Subscribe to our mailing list