Zé Taylor is just days away from walking across the stage and getting his bachelor's degree in Behavioral and Social Sciences. While, like his peers, he may be worrying about their career in the field, the Atlanta born rapper is also focused on creating rap music that will support and validate gay youth. His latest EP Fruit does just that.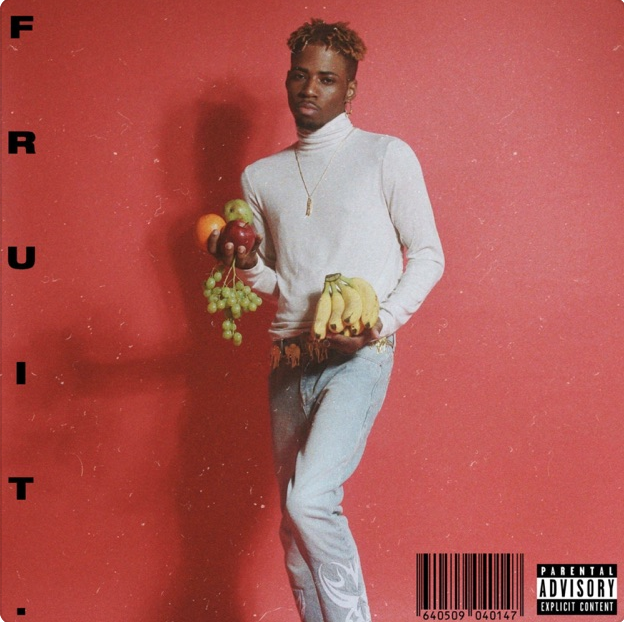 Between classes and study sessions he may be found recording voice memos on his phone when the inspiration for music hits him. Although he is currently focused on finishing up classes the rapper is already making big plans on how he could reach his UK fans soon. They are one of his favorite fan bases that he has come to know from his avid use of twitter. Outside of music and being a great student Zé is quite the savvy social media user and has countless viral tweets and a sturdy fan base because of it. Although sometimes it may cause strife in relationships he refuses to let go of it.
When it comes to relationships Zé has definitely grown too. His EP Fruit focuses a lot on that growth, being a bad spouse and on being a better one. He spoke to us about his early years, his inspiration, and about Fruit. Read on to learn more about it.
Early Years, Inspiration, and Influence
Could your nine year old self ever imagine that this is what you'd be doing?
No, at nine years old I was in Atlanta, where I'm from, and I was living in with my mom and dad at the time. I would definitely not imagine doing music at nine years old. I wouldn't imagine that that would be my dream or that I would be open with my sexualitty while doing it.
When did you know that music was your calling?
I started when I was in middle school. I always knew I wanted to be in front of people and be some kind of entertainer but I never imagined myself doing rap music. I honestly thought that I would be an actor when I was young. But, when I was 14 I auditioned for American Idol and made it through two rounds. It was a cool experience. After that I was like okay I wanna be a singer and that's when I knew I wanted to do music.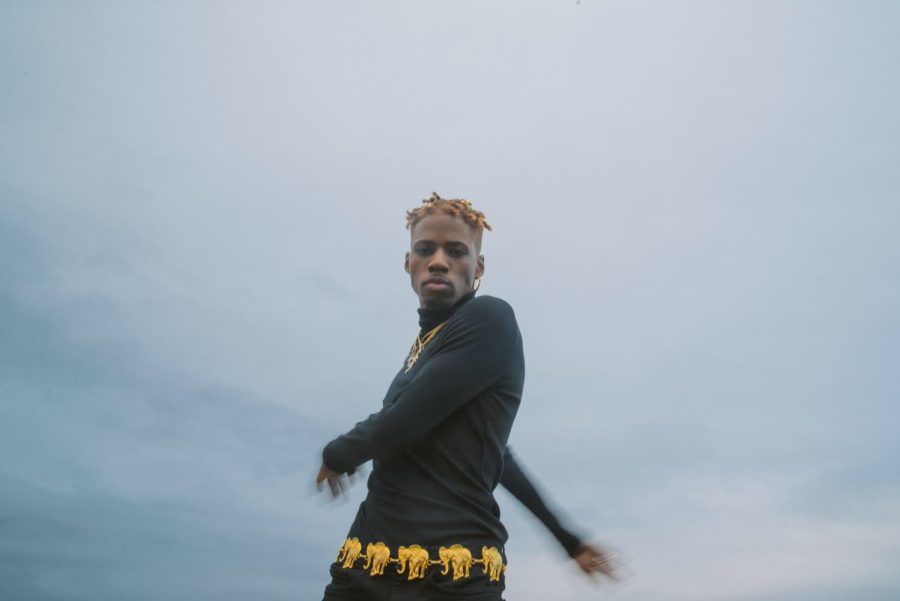 What drew you to rap as the medium for self expression?
I used to always joke with my friends and we used to make little freestyles. We'd make little recordings on an app. I was like 16 when we would do this. Me and my friends from twitter would use this app and make these little remixes to songs and people were like "you actually have a good rapping voice your voice sounds really good and your flows really good." So, I started doing remixes seriously and started putting them on a soundcloud that's not up anymore. People started liking the remixes and then I started making my own songs.
"Everytime I go back to Atlanta I feel like I'm at home. I love the environment, I love the people, I just love the energy in Atlanta"
How has your location and your family's culture influenced your art?
I was born and raised in Atlanta and moved from there when I was like 13/14. I've lived in Kansas, I currently live North Carolina, but everytime I go back to Atlanta I feel like I'm at home. I love the environment, I love the people, I just love the energy in Atlanta. In my art for example, I've sampled sounds from Freaknik because I just love the energy in Atlanta.
There seems to be a lot less reference to religion and it's negative view of homosexuality on Fruit versus The Gay Agenda is that something you've just come to terms with or is that something you just don't care about anymore?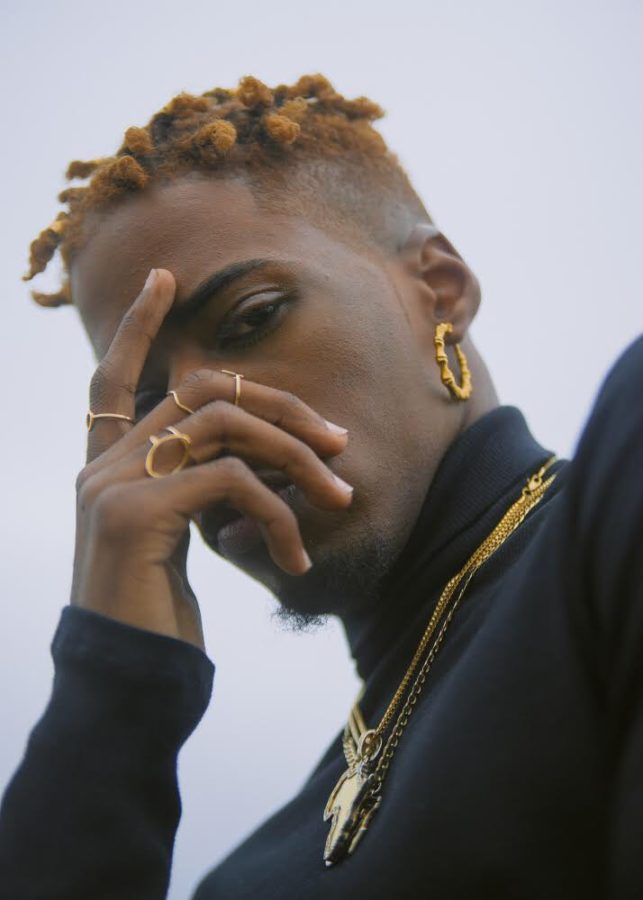 On all of my projects I want to start using religion in different types of ways. I'm a very spiritual person and my twin sister is very religious. I really appreciate religion and everything that it has done for my family so, I would never down religion or be blasphemous.

On The Gay Agenda I wanted to use religion as a way to pinpoint hypocrites. Not only to pinpoint hypocrites but then to use the sample and then speak over the sample about what people go through personally that have to grow up in households that are religious where people are saying these types of things to them.

On "Fruit" I wanted to use it in a more positive light. So, when I read this bible scripture Galatians 5:22 23 it was naming all of the fruits of the holy spirit. I really do believe that the things that were named are things we have to water to grow. We have to continuously practice those being loving, patient, and kind, faithful and practice having self control in order to be the greatest part of yourself so that's what I was using religion on this project for. That was the difference in what I used religion to do.
The Music Industry and The Process Behind Fruit
What is the biggest lesson that you've learned about yourself since you started making music?
I would say that I feel that I have an obligation to inspire people. When I first started making music the second project I came out with, The Gay Agenda, a lot of people dm'd me and said that what I was saying inspired them and influenced them to come out. I take a lot of pride in that and I think that's a lesson that I just have to continue being myself and continue doing my best and inspire people. Hearing this story about Nigel Shelby really opened my eyes even more and I want to use my platform to inspire young queer kids to love who they are.
What is the most surprising thing you've learned about the music industry so far?
People are really down to earth. Of course the whole music industry isn't like that but, before I even talked to any celebrity I had this thing that every celebrity had a huge ego and that they were very narcissistic. I don't know why I felt like that but it wasn't until I personally communicated with them that I understood that these were regular people.
How has your process and music changed from Skies are Filled with Secret Delight to Fruit?
Skies are Filled with Secret Delight was totally unmixed and unmastered. That's something I made in my dorm room. I recorded most of those songs on my bed. I really liked the process of that because I didn't feel the pressure to get PR or anything. So, when I got on Fader from that project it was my first big moment. Before that moment I was just doing this because I really liked this. I didn't know anything about engineering music or the music industry I just liked rapping and talking about whatever.

I really missed that moment because at the time I really didn't want music to be the main thing I was doing; I really wanted to focus on school. I came into school as a nursing major and I actually stopped doing nursing so that I could focus more on music. Then, people started contacting me and it was really overwhelming so I stopped music which I regret. The processed changed with this EP. I'm in the process of working on the first music video for it. For Fruits I will push and promote it more because I have more faith in myself as an artist.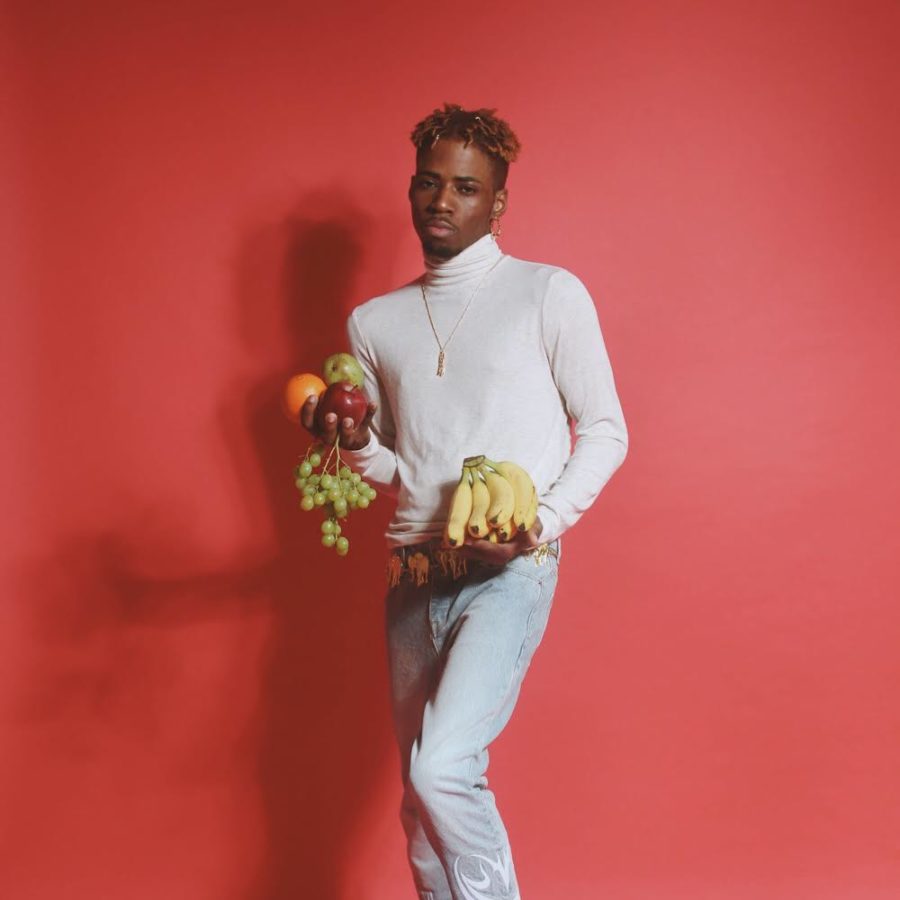 Talk a little bit about how Fruit came together.
The first thing I did on the tape was read a bible scripture and that scripture to me really means that you have to really water your spirit to make it grow. First I sat down and decided how many songs I wanted. I originally wanted 6 songs but it's 5 songs now.

When I make an EP I don't really focus on the content I just let everything come to me. For Fruit a lot of it was based on the relationship that I was going through. I was treating him wrong and doing things I shouldn't have been doing that's how "Good Guy" came about and "Ice Cold Lover" so those two songs kind of intertwine. Really this EP is about growth. I'm becoming this new person I'm realizing the things I've done wrong to the partner that I'm with and I'm growing from it. It just came about from me trying to grow as a person.
Now that you're settling into your musical stride do you see the pace of your musical creation changing? If so, how?
I definitely see the pace of it changing. I also feel more pressure to make more songs. I've heard lot of artists, I'm not sure if they're lying or not, say "Oh, I make 30 songs a night," and I personally don't understand that. I don't get how people can do that.

I'm too much of a perfectionist to stop this and go to something else. I have to stick to this one thing. Sometimes it'll take me a week to finish one song but that has to change. I wouldn't be able to do that if I was trying to make consistent art and money so I see it changing but right now I feel the pressure to make new art and work at it every single night.
What is your favorite track off of Fruit and why?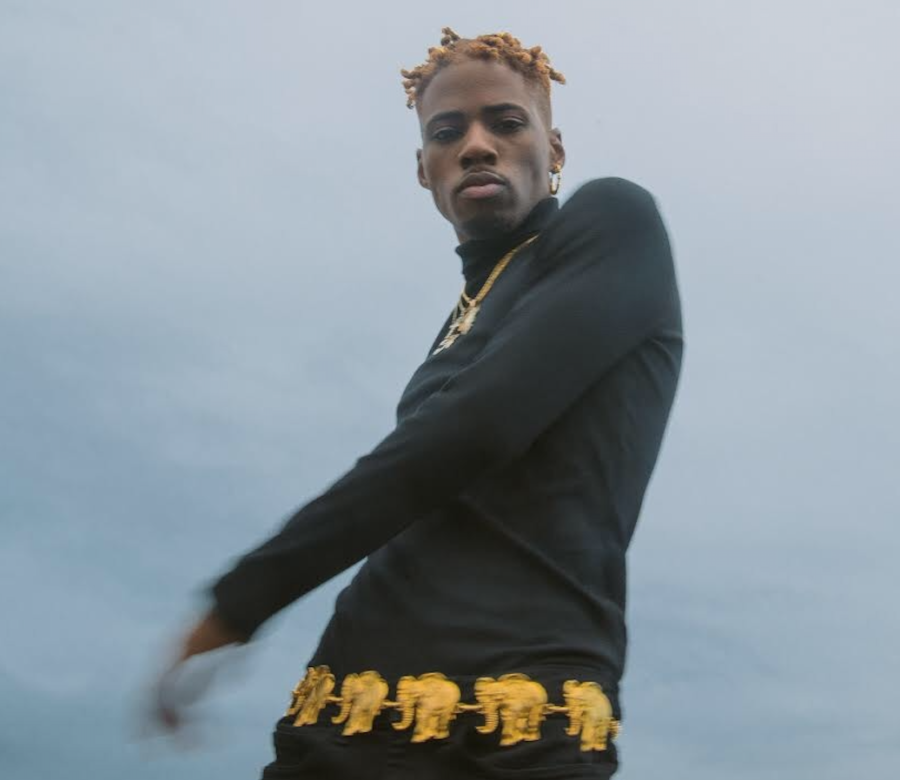 My favorite track off of Fruit would most definitely be "Good Guy". I think that song I took inspiration from Andre 3000s verse on "Hello" by Erykah Badu. That's probably one of my favorite rap verses ever that he's done.

He started his verse by saying "Ok, challenge leave your phone unlocked right side up without knocking your bitch off balance" and I started this song by saying "Ok, challenge leave my phone unlocked and walk up out the room. If i stay long enough I'd probably end up in a tomb" and so it's really about knowing that you're the bad guy, that you've done something wrong. I love the lyric that he said about leaving the phone unlocked. I feel like that's the signal of a fuck boy. Everybody says that if he puts face down then he's cheating and so I really wanted to make a song about that from the perspective of the cheater.
What is the funniest story behind a song on the EP?
Revenge porn! One of my exes, the first guy I had ever dated, he's a really crazy scorpio. After we broke up and I moved to North Carolina we were still communicating and arguing every single day. One day we got into a really heated argument over social media. Every person I date has a problem with my social media they feel like I'm tweeting stuff that's too raunchy or there'll be insulted by people replying to my pictures on twitter. They'll even be insulted by supporters who are dming me.

So, he was just mad over something that happened on twitter and was basically threatening me to release something that I made and sent to him. It was a funny moment. The song is basically a big I don't care because I'm feeling myself. If you put it out I won't care because I was feeling good and looking great. It was pretty funny because I never thought I'd make a song about that or call it "Revenge Porn" even though it was never released.If there's one feeling you want your listeners to feel after listening to fruit what would it be?
If there's one feeling you want your listeners to feel after listening to Fruit what would it be?
I'd want my listeners to see me as an artist as a creator. I don't wanna be seen as someone who makes music just to make money I want to be seen as a Solange or Kevin Abstract. I want my listeners to feel like "periodt" especially the last song. It's really about feeling yourself. After you listen to that last song you should be like periodt.

Be sure to check out his video for Good Guy and Fruit EP on Spotify or Apple Music.