Oprah Winfrey

, partnered with Kraft Heinz to roll out a health-conscious line of refrigerated soups and side dishes dubbed O, That's Good!.

Oprah's line will feature reheat-able, ready to eat meals using "real ingredients and no artificial flavors or dyes" with a nutritional twist on comfort food. One of her meals, a butternut squash soup, consist of  pureed sweet potatoes and carrots. Mhm Yummy!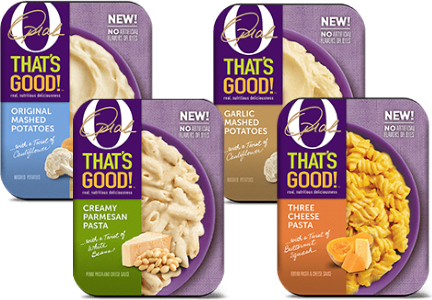 If you are a fan of Oprah or watched her on Own Network, you know that she loves healthy food. So her venturing into her own line of healthy prepackaged refrigerator meals comes to no surprise. Oprah stated, "When Kraft Heinz approached me for a food line, what got my attention is making nutritious comfort foods more accessible to everyone. This product line is real, delicious food with a twist. You'll feel good about serving it for your family".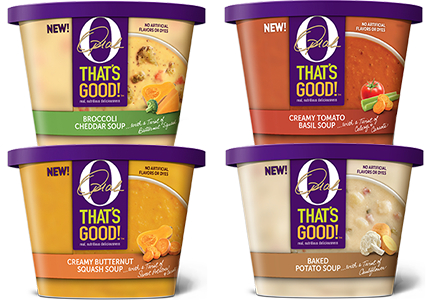 Soups will retail for $4.99 while sides will go for $4.49. The initial line will include a creamy tomato and basil soup with celery. As well as carrots and a three-cheese pasta spiked with butternut squash.
We love the idea and can't wait to try all of them!