Over the years they took the time out to build their brand and perfect their image. Today, they're doing their job to maintain it all. From the clothing, headgear, and shoes, Supreme is as the name implies — Supreme.
The SB Air Force 2 dropped on Thursday, September 7, 2017 in the U.S. and the 9th in Japan. This is an exclusive drop.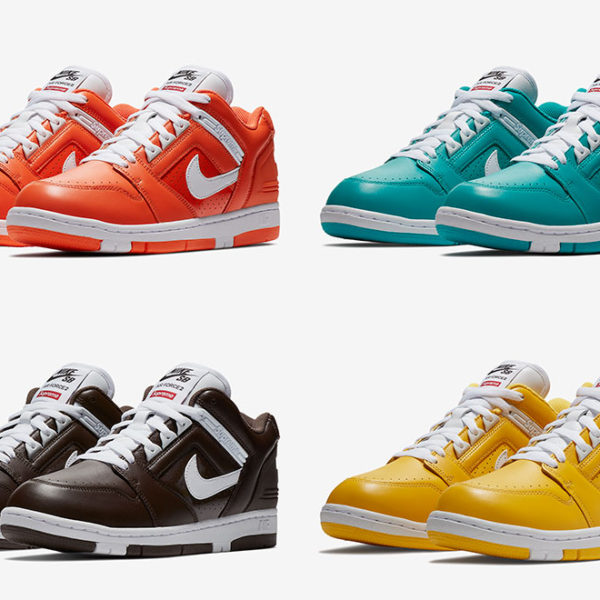 Like many Nike Basketball shoes of the 80s, the Air Force 2 was adopted as a skate shoe. This is similar to the Air Jordan 1, Dunk, and Blazer. The colors are: orange, teal, yellow, and dark brown. Makes you remember being a kid at an ice cream truck ,contemplating what flavor to add to your cone. They feature premium leather uppers with perforated panels, Supreme branding on the tongue and insole, and "WORLD FAMOUS" on the heel.
Priced at $98 dollars, they are affordable to the fashion connoisseurs that love to rock the latest at a cheaper rate. Because of its pricing a lot of people took advantage, and they sold out the same day. Hopefully you got a pair already, and if not, stay on it!
Did you get your pair? Let us know!