Whether your 2019 goal is to make more money, spend less, or figure out a way to budget better 'cuz you got a baby and need the check we've come up with some solutions for you.
We love to talk about self care. Finances are a major part of self care yet we don't discuss it that way. Your ability to party, travel, brunch, get a spa day, or buy that very expensive gift for yourself is determined by finance. Practicing financial self care helps eliminate some of the anxiety associated with enjoying life.

So, we've compiled a short list of ways to help improve your finances in 2019. Pick one or all of them as a challenge to improve your finances, your life, and eliminate some of that spending guilt.
1. Budget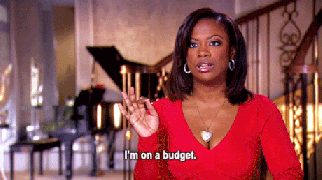 Budgeting is like making a map for yourself. It allows you to see where you are and where you need or want to be. It's a lot harder to get financially lost if you have a road map. If you're a visual learner it will definitely help you. If you have no idea where to start there are plenty of budgeting apps out there including Intuit (mint), PocketGuard, and YNAB (you need a budget). Don't forget to STICK to your budget!
2. Stay in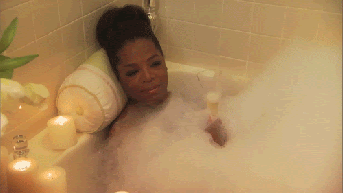 Cut the partying in half. If you love to hit the club, brunch, happy hour, sip and paint, or anything including spending money to hangout with your friends cut it in half. Instead of doing something every single weekend try alternating weekends. If you go out multiple times during the week save your turn up for the weekends. This will save you money on clothes, food and drinks, ubers and or gas! Seems like about $200 more a week can be saved from chopping this habit in half. Also it's nice and warm inside anyway.
3. Less Drinking & Smoking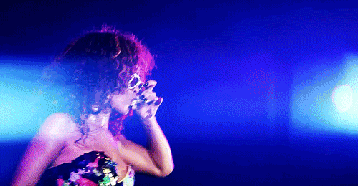 You probably took a shot just from reading this but yes cut down on the smoking and drinking. We all deserve a means of escape, but if you're spending upwards of $400 or more on smoking and or drinking imagine how much you'd save if you cut your consumption by half. That's $2400 a year saved by just cutting spending from $400 to $200.
4. Start a new bank account
Starting a new bank account and set a percentage of your salary to be automatically deposited. Forget this account exists and check in on it at the end of the year. You might just be shocked by how much you've managed to save.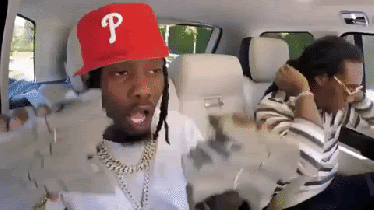 6. Auto Save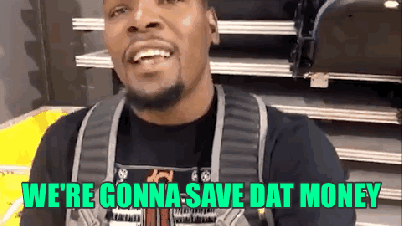 Set your savings to be automatically deposited. This is a tactic that won't allow you to have to think about how much to save. By eliminating a step you make the process easier for yourself. Automating the process also means that it will ALWAYS happen so there won't be times you skip out on saving. Make sure to keep your hands out of that savings account!
7. Side Hustle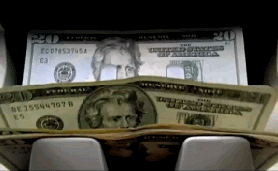 Find or create a side hustle! It's hard to make money but a side hustle can be used to both save and fuel your spending habits all while you use your main source of income for more necessary spending. A side hustle can also be used to invest, increase your savings, and give you more flexibility in your spending. Whether it's walking dogs, ubering, selling a product, or utilizing one of your skills do it.
8. Block those ads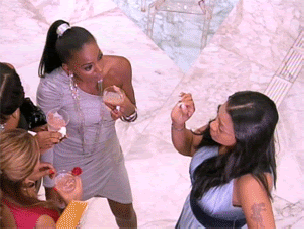 Download an adblocker on google chrome. How often have you clicked on an advertisement and ended up spending money you never intended to spend? Ads are specifically designed for you so they know exactly what brands, products, and sales you need to know about to get you to click and spend. Save yourself some temptation and download an ad blocker.
9. Say no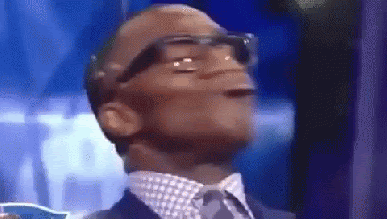 Learn to say no! Can we go out? No! Can i borrow…? No. Let's meet up for drinks? No. Saying no and having open and honest conversations about money can trigger some actions that will save you some bank. You'd be surprised how many people also want to say no but don't because of pressure to keep up or fear of being judged. Judgement doesn't pay the bills though so say no!
10. Avoid Social Media Pressure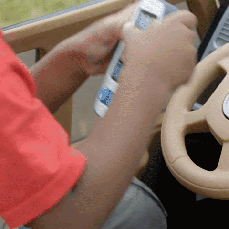 Take social media with a grain of salt. In the age of social media we are often pressured into performing our non-existent wealth. It's a vicious cycle where friends and yourself attempt to keep up with an image of life from influencers, celebs, or each other. Taking social media with a grain of salt can help ease some of that tension to keep up and can definitely save you some money. Live at your means and stick to your financial plans.
Whether you chose one or all of these steps make sure to stick to your decision. Don't forget to be a little stingy with your money in 2019! You work way too hard to pour it all down the drain. Now go forth and improve those finances.