The Atalanta rap trio has blessed Migos Fans with new YRN merchandise!
This Saturday, Migos will be releasing two limited edition tees. The Tees fit right into YRN's bold 90's inspired aesthetics.
The small batch of T-shirts will be heavily branded, large graphics, and 14 karat gold detailing. This is the first time YRN gear has been released in both men and women's styles.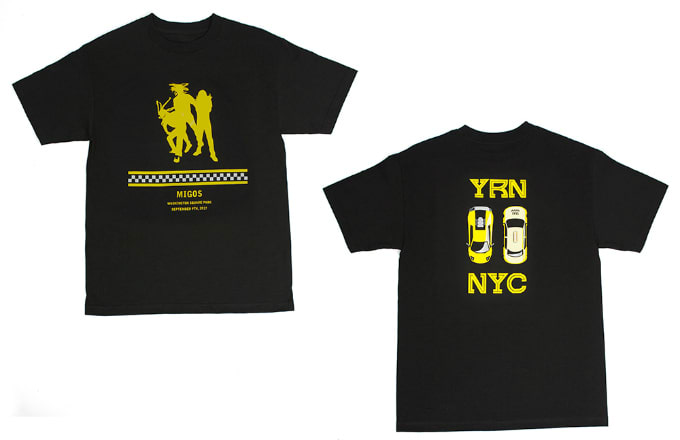 The limited-edition tee release will coincide with New York Fashion Week. The pieces will drop at 2 p.m. ET on Sept. 9 in partnership with Shopify's flash sale app Frenzy. Fans are encouraged to visit the Frenzy dropzone this Saturday in Washington Square Park, where they can get their hands on the new styles.
What do you think about these Tees?  Let us know in the comments!