As the influx of female rappers begins to take the music industry, Far Rockaway's Tazz and Katgrrt are joining the party. These two ferocious new-comers are hungry and focused on not only their success but the success of their community, The New Haven Collective.
In an interview with Clipmode Media, these ladies shared that The New Haven Collective is a group of three generations of friends and families who've grown up in the same building. Tazz and Katgrrt are two of the group's 3 music artists. They have a total of 15 youth and 100+ members supporting them in this extended and adopted family known as NH.
Although they're both female rappers from the same tribe, Tazz and Katgrrt each have a unique and distinct sound. Tazz's first influences were her mom and other women who sang in her family. Her raps illustrate the hills and valleys in her life with a sturdy gangsta-like flair. Similarly to one of her influences NBA Young Boy, Tazz uses transparency and unfiltered rawness to connect with her audience. In addition to her independent tracks and collaborations with her NH sisters, Tazz is also a part of a three-person group called CBE, Cash Boys Entertainment. Her group mates include @KingTrav and @Sixty.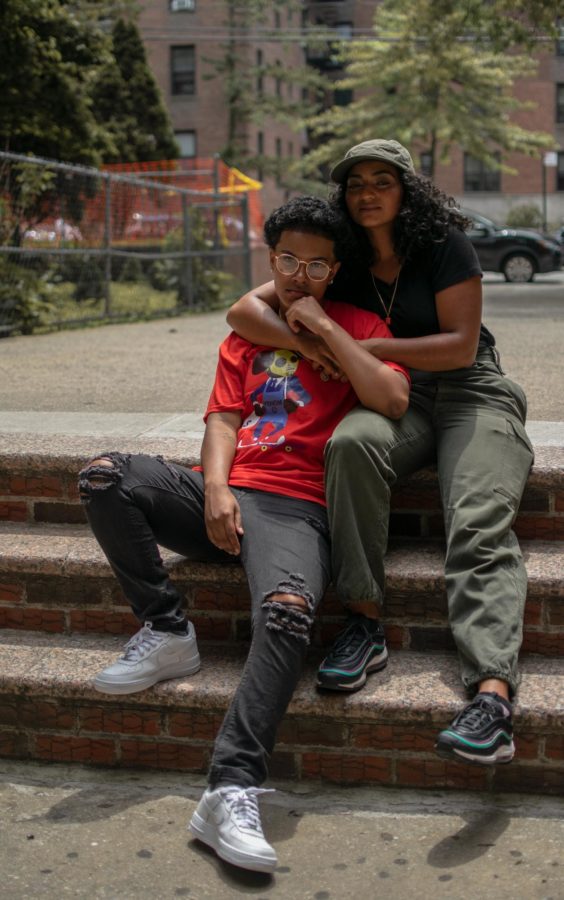 Katgrrt, the turn-up queen, comes with an entirely different kind of smoke than her sister Tazz. Kat's life-long passion for poetry swiftly morphed into a thirst for rapping one day as she was waiting in the car for Tazz. Inspired by a beat that was playing, Kat instinctively started free-styling in "Spanglish". As soon as Tazz got in the car, Kat didn't hesitate to let her hear the song she had just written. Tazz approved and was asked to add her flair to the song, and at that moment they created "Shoot for Free". In addition to NY's very own Cardi B and Melli, Kat is inspired by the creativity and nonconformity of the rock group QUEEN. In fact, Katgrrt has plans to expand her bilingual musical artistry to the rock community as well.
The female freshmen are cooking up some heat collaboratively and independently. We can expect new music and a wave of new visuals from this duo and their teams.
Watch the full video here:
Full interview here:
Follow Tazz on all platforms, @CBE_Tazz.
Follow Katgrrt on all platforms, @Katgrrt.
Story by: Uwingablye Cunningham Photos by Ehime Ora
Want more MEF submissions? Follow MEFeater on Twitter, Instagram, and Facebook.