After the success of his last album "New York: A Love Story", fans couldn't wait for more music. He took a four year hiatus, but now Mack Wilds is back with his sophomore album "AfterHours." The Grammy-nominated artist/actor new project features Tink, Cam Wallace and Wale.
In an interview with Music Choice, Mack Wilds explained how the concept for "AfterHours" came about. "When we were working on AfterHours one of the only times I actually got a chance to create it was at night," Mack said. "So the only time I really had the chance to even think about creating or have any type of inspiration or anything was at night."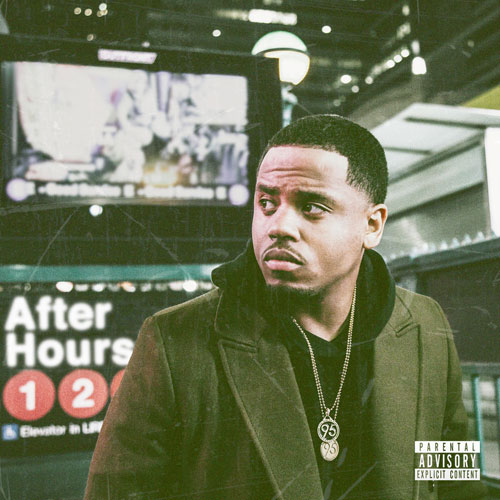 Also, Mack continued, "So I started to draw on those inspirations try to see what that night-time felt like you know you start to realize different things like…A city looks different at night than it does at day time it moves differently things look different…Text messages at 2 a.m. are different than text messages at 2 p.m."
Top 3 songs off the album fans can't stop talking about are…
"Explore" the lead single off the album. It talks about him being away from his girl and finally coming back but and her wanting to explore love outside of the relationship.
"Bonnie & Clyde" (feat. Wale) fans are praising over the vocals in this song. But according to the lyrics seems like Wild's and is Bonnie might be caught up in a bit of a love triangle. "If he were me why would I trust you?"
"Stolen Gold" with lyrics like "If I take your dime, accept the change." Is Mack Wilds the new Mr. Steal your girl?
You can catch Mack Wilds on VH1's drama series "The Breaks" and FOX's "Shots Fired."