I was walking home the other day and overheard a couple arguing about how the father was a deadbeat dad. The woman was screaming at him, while he ignored her and walked away. She screamed out, "Seriously you don't have anything to say," while continuing to scream out accusations about the father's more than lack luster child care. Apparently, he doesn't buy anything for his son, and he can't even visit his son once in a while. The man continued to walk away and it seemed that the woman became even more agitated because she began to scream out insults about the man's "manhood." As I walked pass, I wondered why do some people want strangers to know their business? Now, I know that may sound weird, but think about it for a moment. How many times have you been taking public transportation and overheard someone's conversation because they were speaking loudly? How many times have you heard someone blasting their music preference from their car? How many times have you heard someone singing aloud a song that was playing on their iPod? Hell! How many times have you witnessed a domestic dispute occurring about someone's baby drama, cheating, or some other ratchetness.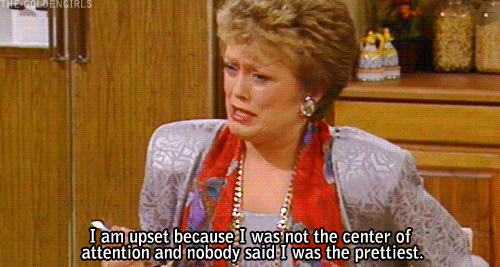 After thinking about those things, I started wondering if it was only me who was witnessing "made for TV" drama on the street of my city or hearing music being blasted from convertibles. Could it be where I live? And yes, it is a "ghetto" neighborhood. Then I thought suppose it isn't me or my neighborhood. I wondered if other people were also witnessing the same phenomena. I mean are people blasting their music in Japan, Austria, Kenya, or Thailand? What's going on in England, are you hearing people's conversations too?
To answer my questions I decided to do a Facebook survey to find out. I posted the questions on my public page and asked my friends from various countries to answer. This is what I found out.
Yes, yes they do. For many reasons some people like attention and will do anything to receive it. I mean that is why we have so many reality TV shows. I found out that the neighborhood does matter and so do social –economic classes as well. However, that doesn't mean rich people don't crave attention, it just mean that the way they go about getting attention may be different from the hood rats down the street that pimped out their ride and stunting like they have big money living in public housing blasting their music. I mean damn, turn that music down!
Basically, some people will try to receive attention no matter if it is positive or negative. Unfortunately, attention whores will seek out attention from total strangers for that feeling of frustration, low self-esteem, narcissism, lack of attentions from home, loneliness, stupidity, and various other reasons.
Follow us on Facebook and Twitter @MEFeater
Subscribe to our mailing list