According to reports, entertainment photographer Danny Clinch is suing Forever 21 and Urban Outfitters for selling t-shirts that bear images of Tupac's Rolling Stone's 1993 and 1996 covers, which he shot.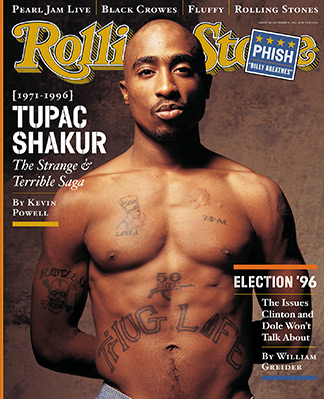 Clinch says he never granted license for the retailers to use the photos. He's seeking $600K in damages and the destruction of anymore merchandise.
"Defendants, without the authorization, knowledge or consent of the plaintiff, deliberately and willfully copied, displayed, distributed, and sold the copyrighted photographs on such infringing T-shirts and perhaps other apparel," the lawsuit stated.
The lawsuit comes in the wake of the 'All Eyez On Me' movie, set to be released in theaters on Tupac's birthday, June 16.