Growing up, Tika Sumpter was drawn to the television. She recalled a burning desire to "be in the box". Born in Queens and raised in Long Island, NY, Tika's passion for acting grew organically over the years. She started off waitressing and learning how to act through books and classes. Now, she's starring in Tyler Perry's first R-rated movie.
It's the Sunday before Halloween and MEFeater gets invited to cover the biggest romantic comedy of the year, "Nobody's Fool." The 'purple' carpet is buzzing with excitement and anxiety.  Reporters and press alike are giddy with excitement as they await the arrival of their favorite stars to bombard them with questions.
The energy on the 'purple carpet' is so electrifying, nothing could calm this crowd. Except for the leading lady, Tika Sumpter, who is dressed to kill.
The room goes quiet and time is at a standstill. The entire carpet comes to a pause as Tika enters gracefully draped in a vibrant orange dress, perfect for Halloween season. Skin glowing and hair snatched, Tika Sumpter is the woman of the hour.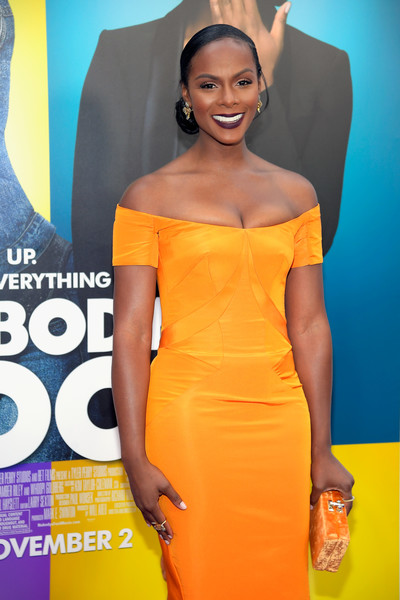 When it comes to movies, Tika always falls in love with the script first. "It's always the script because that has to be good," said Tika.
'Nobody's Fool' is a romantic comedy about a woman named Danica (Tika Sumpter) living her dream life with her dream 'boyfriend' until her wildcard sister, Tanya (Tiffany Haddish) gets out of jail. As the two opposites collide,  Tanya discovers that Danica's dream man may not be all that he seems.
Aside from the script, the cast drew Tika to star in "Nobody's Fool". Tika laughed, "When I heard who was part of it I was like, Umm yes!"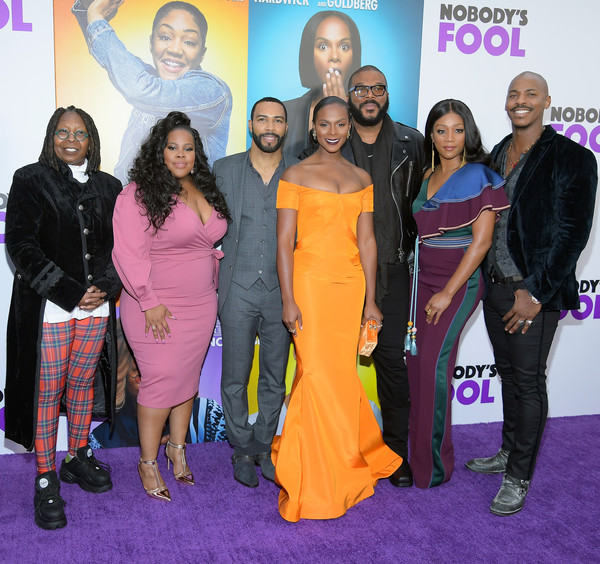 The main cast includes; Tiffany Haddish, Whoopi Goldberg, Omari Hardwick, Amber Riley, and Mehcad Brooks.
Tanya (Tiffany Haddish) is the crazy ex-convict sister who is overbearing but with good intentions. Charlie (Mehcad Brooks) is the egotistical catfish whose identity remains a mystery. Frank (Omari Hardwick) is the ex-convict and former alcoholic turned coffee owner, who's in love with Danica. Lola (Whoopi Goldberg) is the pot smoking mom who's there for her children when needed but still wants them to figure things out on their own. Callie (Amber Riley) is the protective friend who only wants what's best for Danica. Everyone can identify with at least one of the character's stories, and that is the beauty of Tyler Perry's diverse character development.
But it's truly Danica's character that provides the most complexity of them all.
"Danica is so layered and I think as black women, we don't always get to see us on screen where we're the boss. Or, that we don't have everything together and that's okay. We don't have to carry the world on our backs.  It's about figuring out what choices you want to make in life."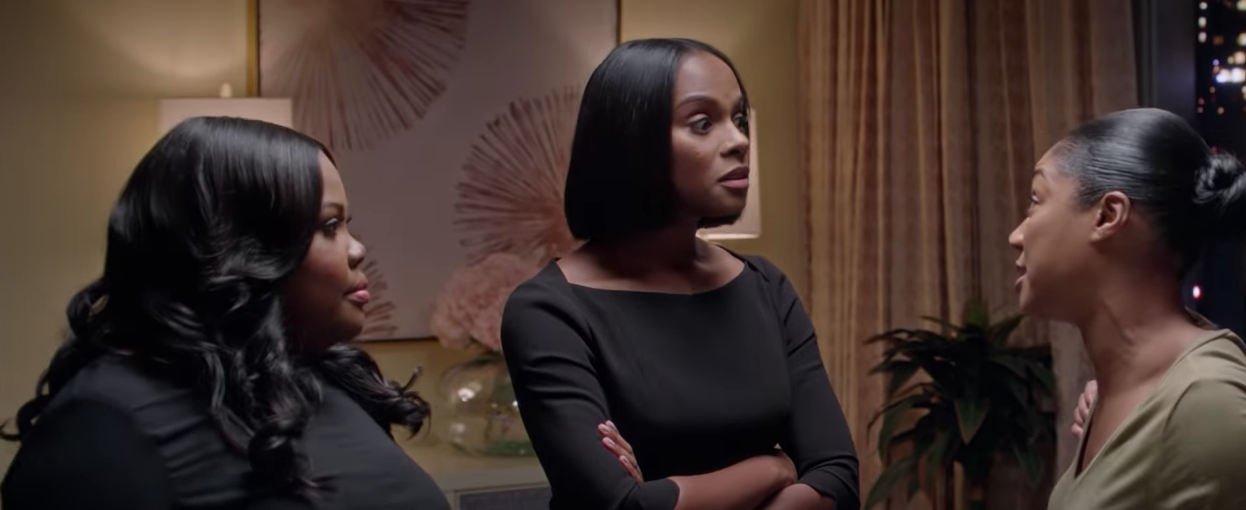 Tika's character, Danica is a business mogul and one of the top partners at an advertisement firm in the city. She's excelling in her career, but her personal life is suffering. After being dumped by her ex right after his proposal, Danica falls into a deep depression. However, she snaps back and eventually lands in the cyber hands of Charlie, the catfish.
As she explores potential suitors in the movie, the audience gets to see a double standard shattered. Women are expected to stay confined to one guy at a time while men can date whoever they want whenever. However, not in "Nobody's Fool"!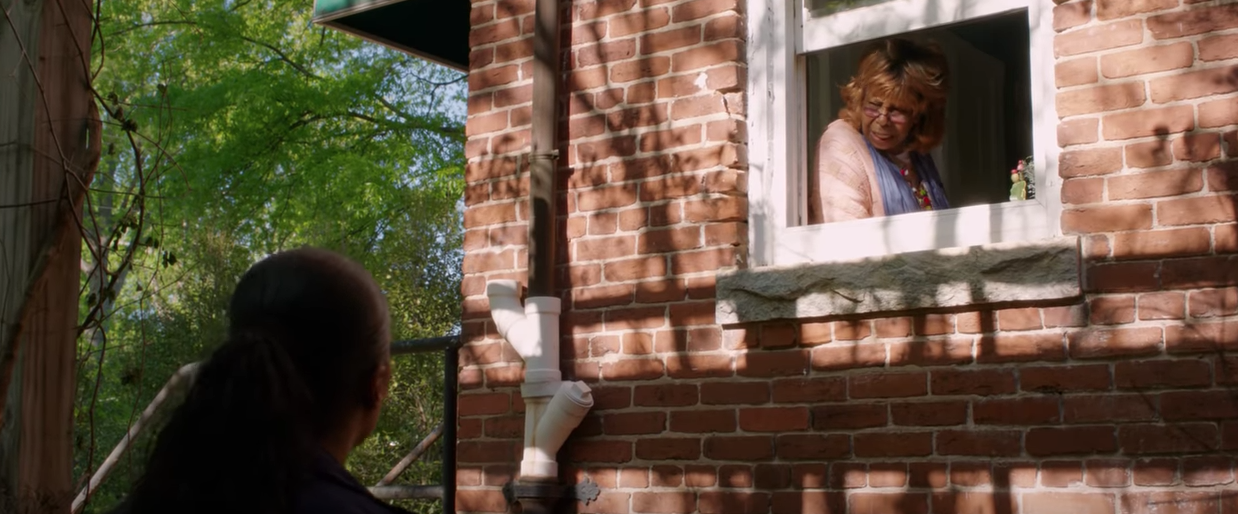 Tika shared her thoughts on the importance of representation of all types of women on screen, "I feel like men date who they want to date and women don't get to figure out their choices on the screen," said Tika. "You see the journey of Danica figuring that out, and uncovering herself and trying to be herself more through her sister, who's crazy in her insane ways but she helps her become more of herself."
Tika relates to Danica through their confidence and love for family and sisterhood. In the movie, Danica and Tanya (Tiffany Haddish) often bump heads. In one particular scene, which Tika calls her favorite, the pair almost fights after Tanya tries on Danica's almost wedding dress.
But as the two go through their relationship highs and lows, they realize nothing is more important than family.
"Regardless of how much you fight, you are still family. You love each other and you ride for one another," said Tika.
Aside from dealing with her wild sister, Danica continues her dating journey and faces a couple of heart breaks.  According to Tika, the best way to get over heartbreak is not by revenge but by reflecting on your own character and setting boundaries for yourself and future partners.
"Time heals a lot and I think taking that time to get to know who you are is important," said Tika.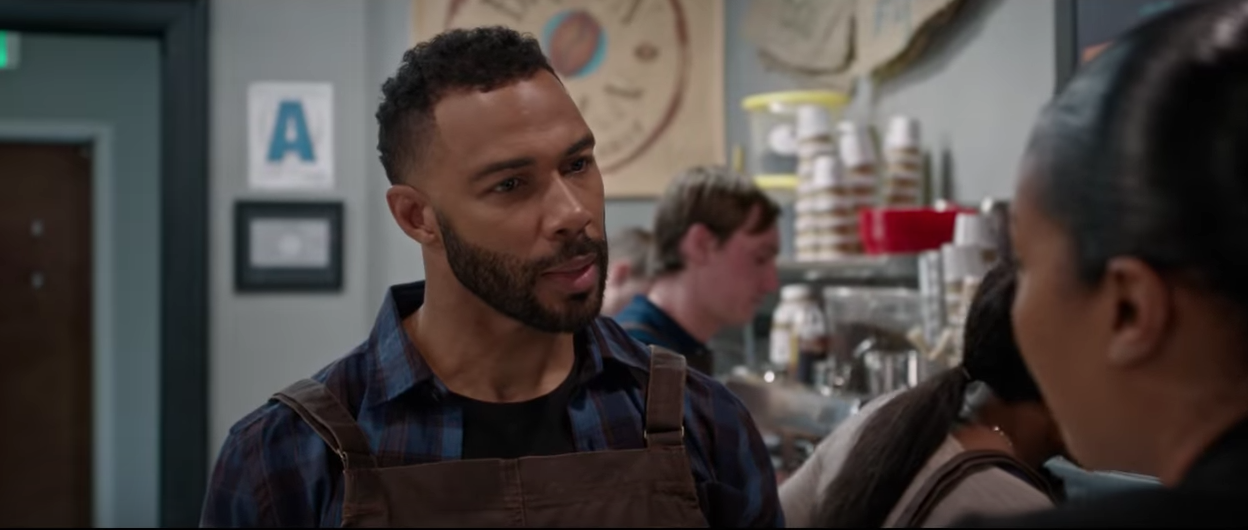 "I know it sounds cliché, but when you know who you are, you're able to offer somebody something,"  Tika continued, "you can tell them what you want, and the things that you're going to stand for and not stand for. Just be honest about what you want from the beginning."
Tika offered another bit of relationship advice that resonated deeply,
"If you don't know where you stand in a relationship. You stand nowhere, you are just friends and that's that."
Nobody's Fool is a must see! You will laugh, cringe, cry, and experience a true comedic family. Tiffany and Tika's chemistry on screen is undeniably funny and raw.  This was the perfect cast for such a fun movie.
Watch "Nobody's Fool" in Theatres Now!
Tika Sunpter is currently producing a show on HBO called Trader.
Subscribe to our mailing list