H&M clothing stores debuted its release date for their collaboration with Erdem for their Fall 2017 collection.
In 2014, H&M partnered with Alexander Wang and released their collection, which received a ton of positive feedback.  In 2016, it had a yearly revenue of 21.73 billion dollars. This was a seven percent increase after their 2016 collaboration with Kenzo, a French clothing brand. These numbers possibly influencing the idea to team with Erdem.
Erdem is a London based label, established in 2005. The brand features ready to wear pieces, which are bold yet highly feminine. Erdem made its debut in the United States appearing in high end retailers such as Barney's and Nordstrom. The man behind the designs, Erdem Moralioglu uses historical references and personal narratives as his inspiration. Prints from his line include bold floral, feminine paisley and abstract tropical bird colors and patterns. The ready-to-wear fashions graced celebrities such as Emma Stone and Ruth Negga.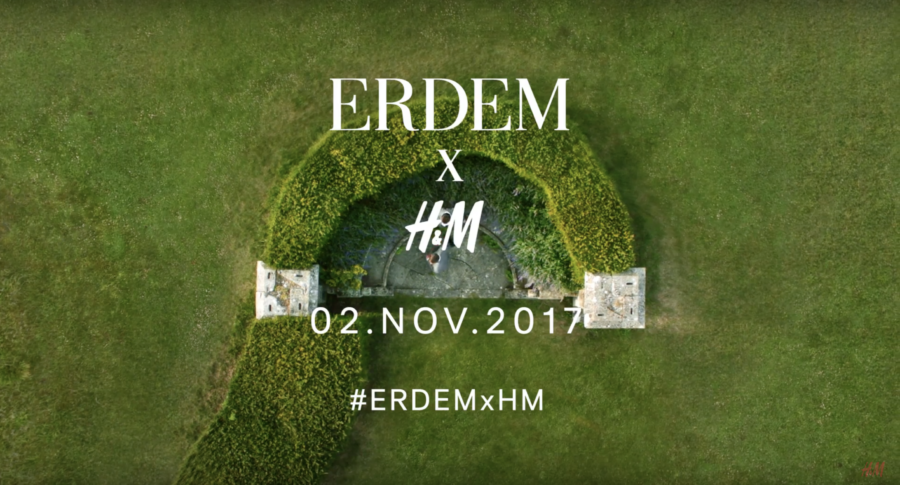 Moralioglu shared his excitement of joining the list of H&M designers when stating "It's such an honor to join the group of designers who have collaborated with H&M."Erdem hopes to highlight the aesthetics of natural beauty. He states, "I'm fascinated with things that you can't tell if they're 50 years old or 100 years old or completely new".
H&M released the date of the debut on July 13, their Instagram post resulting in over 27,000 likes and the #ERDEMxHM hashtag blowing up on Twitter. ERDEM will be available at select H&M stores on November 2, 2017.
What do you think of this collaboration? Are you excited for this collection? Let us know!