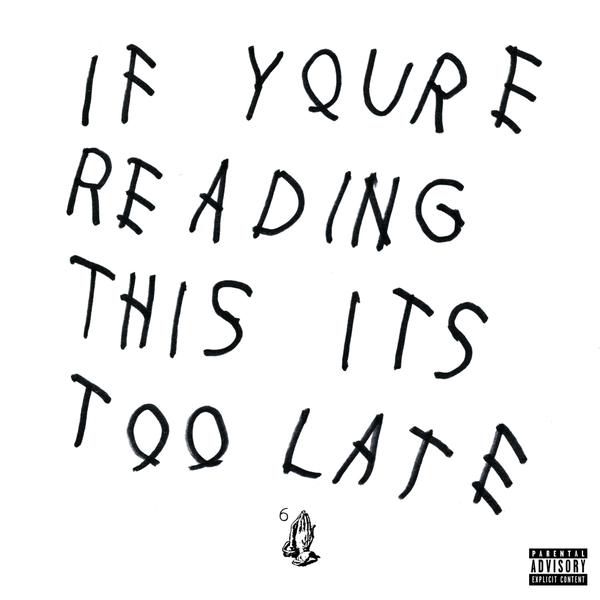 Starting with the Grammy's, this week has been a great week for Music! Kendrick released his new song "The Blacker The Berry," Kanye announced that he is collaborating with Taylor Swift on the Ryan Seacrest Show and now Drake released his super, secret mixtape, If Youre Reading This Its Too Late.
01 "Legend"
02 "Energy"
03 "10 Bands"
04 "Know Yourself"
05 "No Tellin'"
06 "Madonna"
07 "6 God"
08 "Star67"
09 "Preach (ft. PARTYNEXTDOOR)"
10 "Wednesday Night Interlude"
11 "Used To (ft. Lil Wayne)"
12 "6 Man"
13 "Now & Forever"
14 "Company (ft. Travi$ Scott)"
15 "You & The 6"
16 "Jungle
17 "6PM in New York"
Lucky for me, I was able to listen to the mixtape on sound cloud, but Drizzy Drake took down those tracks quicker than Jimmy took the Bullet in that Degrassi Episode. If you want to listen the 17 track project, you have to buy the mixtape from I tunes. I suggest listening to it, before you buy it. Everyone hates buyers regret. Drake posted the link to his project on his twitter late February, 12 2015.
Hours earlier Drake released his short film, Jungle. Peep his Canadian Accent.
Follow us on Twitter and Instagram @MEFeater
Subscribe to our mailing list