You know it's going to be a good day when we get a new visual from our favorite Icy Girl, Saweetie. "Icy Girl: Charging by the minute cause her time is really pricey."
Bay-area raptress, Saweetie popped off the week with the release of her new visual, "ANTI", a freestyle over @SOBxRBE's song of the same name.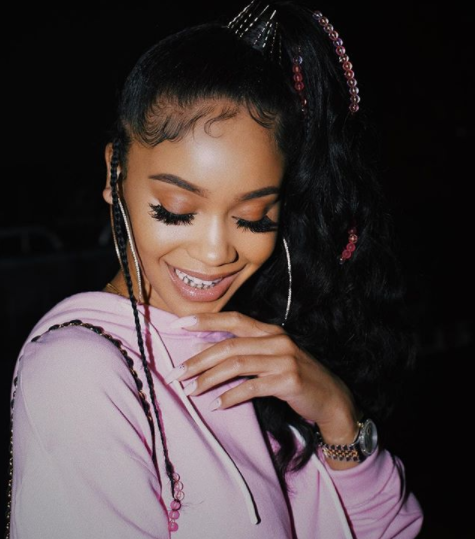 The grainy visual is directed by Bana Bongolan and Soben Phy. The video depicts Saweetie and her friends having a girls night out at Moonlight Rollerway in Glendale, Calif.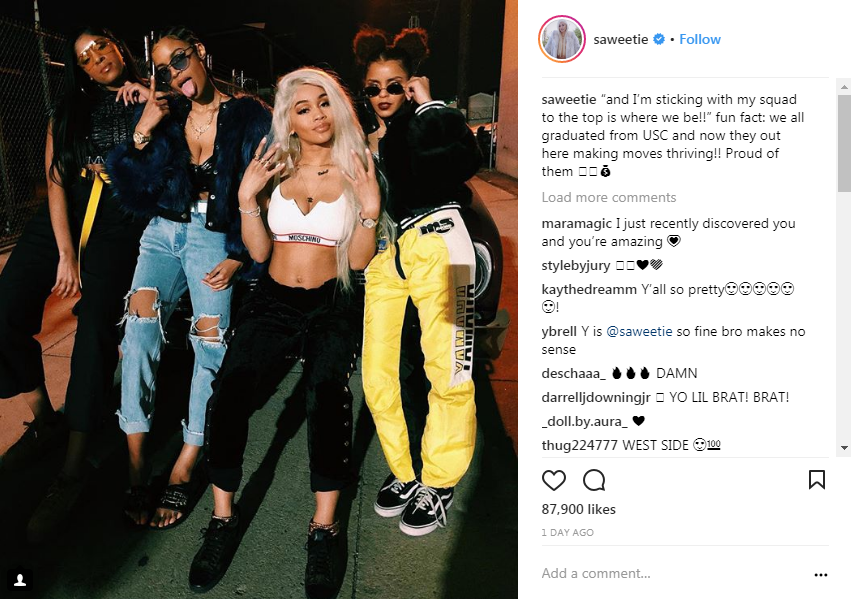 In "ANTI" Saweetie raps, "Love my attitude so he call me lil' brat, brat. He love me long time. Cause his cash. Yeah I match that. Never took an L, lesson learned, and I bounced back."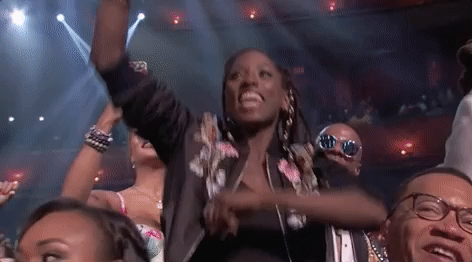 Saweetie stated in an Instagram caption that all of the gorgeous girls in the video with started with her from the bottom-oh and they're all graduates of The University of Southern California.
Saweetie's official EP, High Maintenance, is scheduled to be released March 16th. The EP is said to be produced by Cash Money AP and her very own cousin, Zaytoven!
Saweetie wrote on Instagram, "#HighMaintenance is my baby & you all get to experience this body of work March 16th.. my team & I worked so hard on this!!!! ??❄ #Apple #Spotify #Tidal"
Saweetie stated in a tweet that ANTI will be her last freestyle. All of the songs on her EP will be original content.
Watch ANTI Here:
After signing with Warner Bros earlier this year, Saweetie has officially put her talent on the map. And we couldn't be more excited about Saweetie's promising career.  She is a fresh face with a headstrong personality and that's needed in the rap game.
Keep Up With Saweetie
Icygrl.com
Instagram: @Saweetie
Twitter:  @Saweetie 
Keep up with MEF on Facebook, Twitter, Instagram, and Pinterest! @MEFeater