You woke up early in the a.m to catch the wedding on T.V but your coffee wasn't strong enough. You were so caught up in the bishop's speech that you forgot this wasn't your pastor's Sunday sermon. You came here for the celebrities and that's all you got from the ceremony. Whatever the case may be, there are sure some details you've missed. Here is MEF's catch-up on the royal wedding.
Dress to impress
Meghan wore a classic Givenchy gown that showed that simplicity pays best. The beauty of the dress may have grasped all your attention. Such that you did not notice the lady in black, holding the long train. That lady is none other than the iconic Claire Waight Keller herself: the artistic director of the luxury house. Boss move.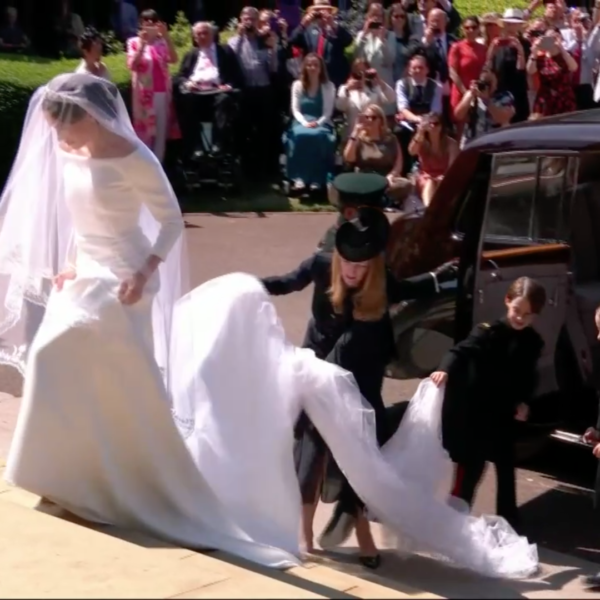 Blues by the Ocean
A rainbow enchanted the day, between the guests' colorful outfits, and the magnificent floral decor. However, one color passed under the radar of most viewers: the swiftly omnipresent blue.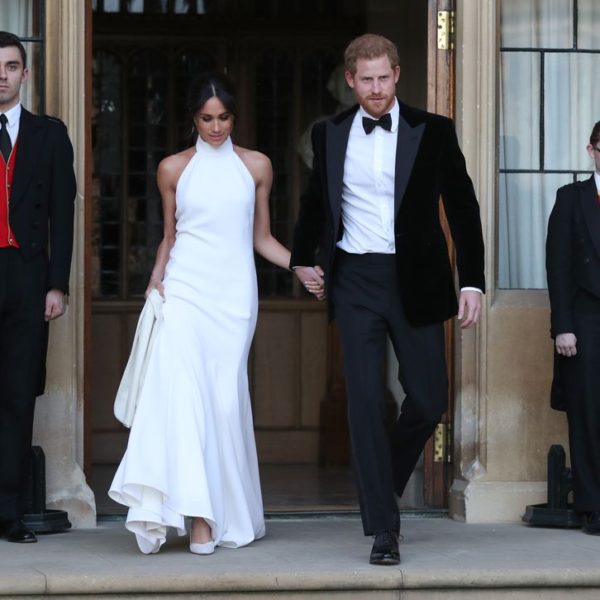 For the evening party, Meghan wore beautiful pointed-heels, with a royal detail: baby blue painted soles.
The soles of the shoes were carefully designed to match another show-stopper: the gigantic blue ring she wore on her finger. The ring is none other than one of Princess Diana's favorite pieces: an Aquamarine square-cut large ring. The jewelry is an emerald Asprey surrounded by diamonds.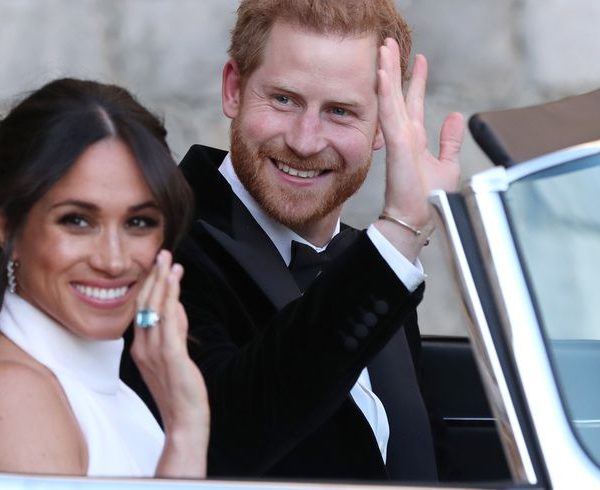 And to seal it off, the newlyweds took off in shiny Jaguar – a blue one of course.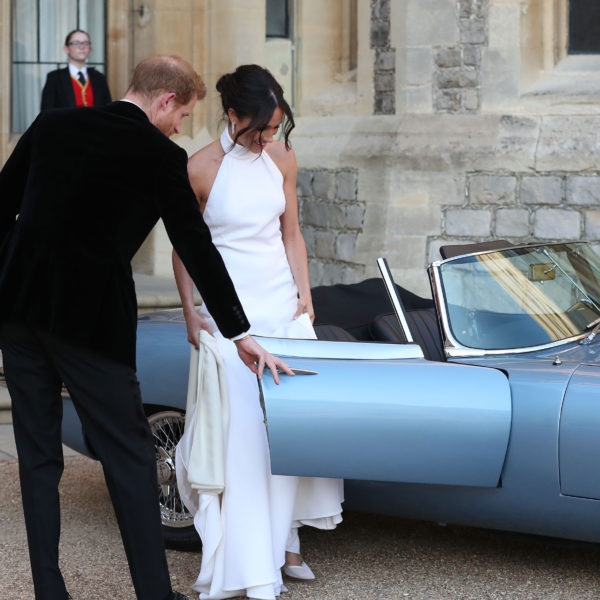 Save the date
In case anyone dared to forget about the memorable ceremony, the Duke and the Duchess of Sussex made sure to remind us about this historic moment. The matriculation plaque of the Jaguar was none other than the wedding date.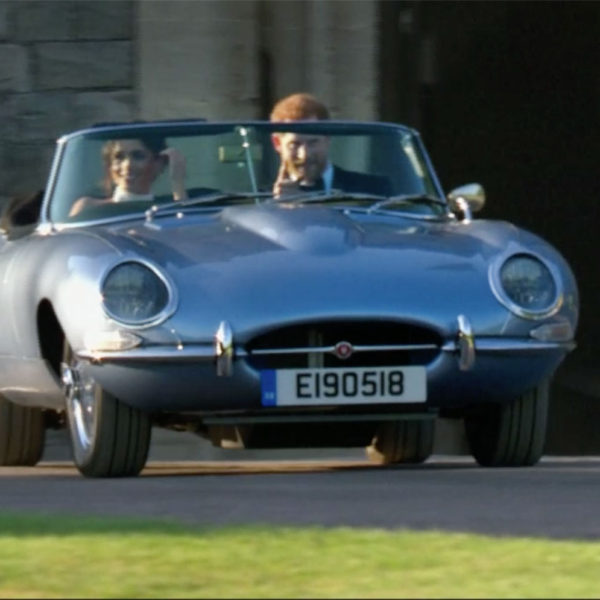 We are sure to remember now!
What was your favorite moment of the wedding? Share them with us! Make sure you stay up to date with everything MEFeater on Twitter, Instagram, Pinterest, and Facebook.