Bruno Mars never disappoints when it comes to releasing great music and his third album to date, 24K Magic is nothing less than perfect.
24K Magic makes you want to dance and forces you to "bust a move," even if it's at your small computer desk at work.
It is definitely an album that makes you want to boogie! His vocals are on point (as per usual) and this album ranges from deep love with "Too Good to Say Goodbye", to let's get down with "Finesse".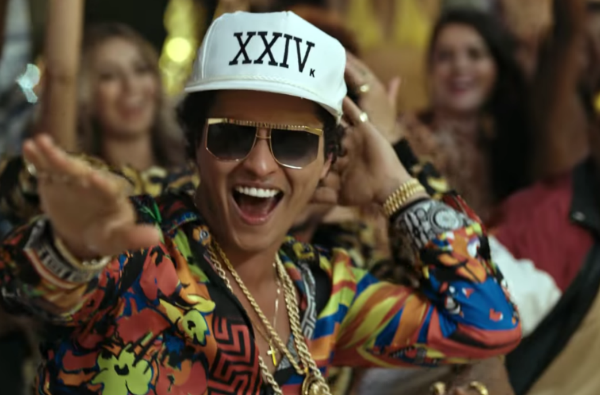 I, personally am infatuated with his voice, in love with his sound, and can't get over how unique and diverse this album gets.
When I first listened to this new album, I was sitting at my computer desk at work, waiting for the weekend to start. Listening to this album put me in the best mood ever and made me feel like the weekend had already started.
I may be a little bias because I love myself some Bruno Mars, but anyone who takes a listen to this album will for sure fall in love!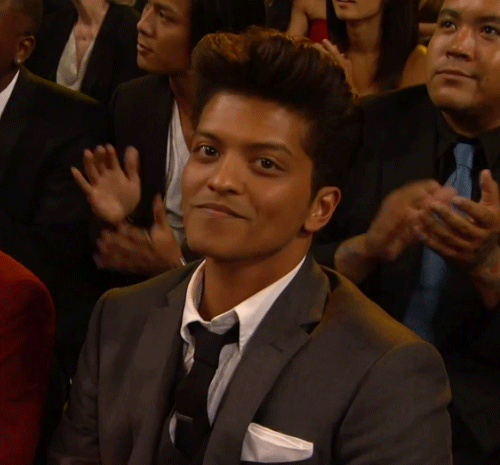 Bruno Mars has truly out did himself with this album. There are songs on it that sound like "oldies but goodies" and make you feel nostalgic about music.
There's not a thing we would change about you Bruno, because you're amazing just the way you are! Keep on making amazing music, so I can keep rocking out!