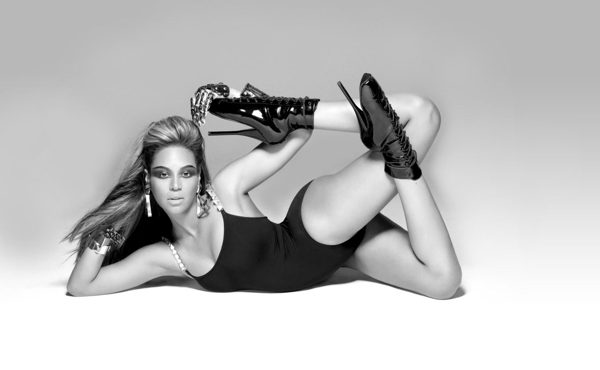 Beyoncé Giselle Knowles-Carter. You probably know her better as THE QUEEN—Queen Bey that is. Over the last 13 years as a solo artist, she's given us so many memorable songs to sing in the car on the way to work, and songs to dance to with our girlfriends at the club. With so many songs worth going crazy over, it can be almost impossible to decide the top ten. Well, I'm here to help. Here are Queen Bey's top ten bops.
10) Irreplaceable
To the left, to the left…It's one of those songs where you absolutely have to use your hands while singing. Whether it be at a party or in your car, this song is surely to get anyone pumped up. It's the ultimate anthem for anyone who has realized their man or woman has betrayed them. It's telling them to get their stuff and keep it moving to the left, to the left.
9) Get Me Bodied
This song is the perfect bop to dance to with your girlfriends while at the club. With this exciting beat, Bey is letting us all know it's okay to get sweaty while dancing. And with the music video including a Destiny's Child reunion and younger sister Solange, it makes this bop even better.
8) Countdown
With a touch of Lauryn Hill's "Killing Me Softly", an actual countdown of why Bey loves her man, and a killer music video, why wouldn't this song make the list? Countdown is a song that can either be played while dancing around your room or as a serenade to your boo.
7) Ego
"Some women were made…but I'd like to think that I was made for a special purpose." In this bop, Bey is lyrically telling us that she knows she is a baddie and her ego is very powerful…but her man surely likes it. She even states in the song, "I got every reason to feel like I'm that b*tch."
6) Best Thing I Never Had
This song can hit close to home and that's a good thing. Bey's metaphorically sending a message to all those horrible exes out there. This message is saying "I once thought you were the love of my life but it turns out you were just the worst decision of my life, and now I've found better."
5) Party
"You a bad girl and ya friend's bad too!" This song is such a bop. It can be played a family cookout or pool party and it's just one of those fun songs to groove to.
4) Crazy In Love
It's the song that started it all. The world knew from Bey's first single as a solo artist, she was destined for greatness. And with the help from Jay Z (the one she was crazy in love with), this bop was turned into one of the most iconic songs of the decade.
3) Single Ladies
If there's any song out there that is the anthem for all the single ladies around the world, this is it. Bey's letting the guys out there know, "If you liked it, baby you should've put a ring on it!" The music video captured the essence of this song and pushed Bey to be an even bigger start than she already was.
2) Flawless (Remix)
What do you get when you put Queen Bey and the Queen of Rap on one song? You get on of the biggest bops of 2014! On her self-titled ablum Beyoncé, Bey told us "I woke up like this!" and this made us realize we were all flawless. But once Nicki Minaj got on the track, this song was turned up a notch and an iconic bop was made.
1) Sorry
Being the newest addition to the long list of Beyoncé's bops, Sorry is the anthem we all needed. It delivers a message to all those boys out there who want to pop up realizing what they had and trying to apologize. And what's our response? "Boy bye!" Bey also decided to call out all the Becky's of the world, which left us all wondering could this song be based off real-life experiences. Either way, this song is amazing and the number one bop on our list.