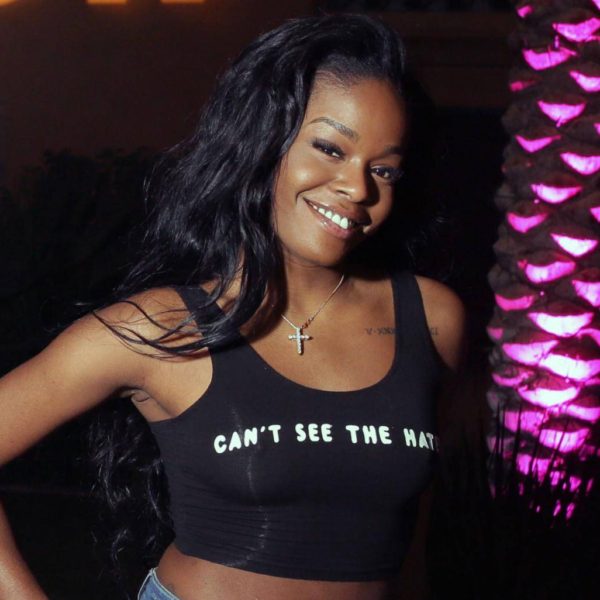 Azealia Banks is infamous for her ability to release in a scattered way, but finally, the tables have turned.
In early January she teased fans with Fantasea II: The Second Wave a follow-up to her 2012 début mixtape. The New York born and raised rapper took to social media platforms to reveal her tracklist a couple of weeks after. A few quick mentions state that Banks has worked with Busta Rhymes and Mel B from the Spice Girls for this project.
Fantasea: The Second Wave Tracklist: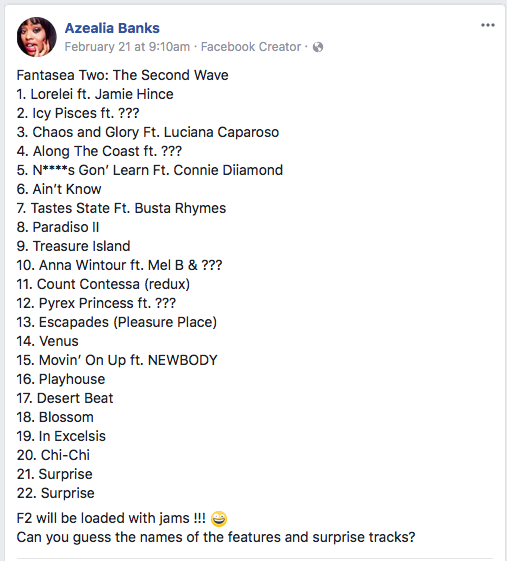 Azealia is starting the first trimester of the year on a great foot! Along with the release of her next project, she has also received a million dollar record deal with Entertainment One. Due to her exceeding talent, this shouldn't come as a shock.
Although we are not sure of which day in the following month this project will surface the scene, we sure are excited!
What are your thoughts on the next Banks release?