How does he do it? 
It is time we sit down and discuss all the things the 32-year-old singer Bruno Mars is doing right. As music lovers, we tend to only pay attention to the man during one of his rare and pleasant spectaculars. Maybe it's because of how he gracefully escapes the limelight. Or because of how he surprises us with unannounced music. Yet somehow, he manages to do it in all the right ways. So how does the Hawaii-native make sure all of his moves remain prominent? How does he bring a 9-track album from the fourth quarter of 2016 into the first quarter of 2018? It's quite easier than you can imagine. All it takes is one studio-sitting to think about it, which Bruno Mars was willing to do for almost two years before the release of 24K Magic.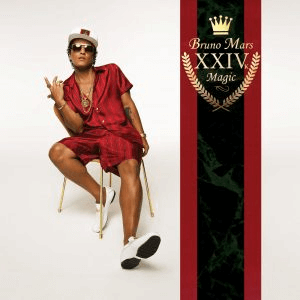 What keeps us drawn to him?
Bruno Mars is a well-studied musician. In order to break the rules, you must first learn them. Bruno Mars is an artist who puts emphasis on that concept for himself. Although Mars struggled with boundaries in the beginning of his career, well into what is only his third album we've seen how much of a perfectionist he is. This makes him one of the most memorable performers of our generation.
He simply adds limits to his works, making sure he treats each song like a story that follows through and through, with a simple but relatable and charismatic concept. With each project, it is clear that longevity is one of his main interests – and with such infectious tunes, we never fail to forget them or bring them to the top of the charts.
Mars finds much importance in learning the small things about music. He often deciphers sounds for what they are, and maybe for what they are not. He also continues to study everything, from the underground artists to the top-notch-will-never-be-replaced legends. It is all in his nostalgic sound. Take a listen to 24k Magic with all of these ideas in mind, and he will be deemed as someone just a little more intricate than you formerly imagined. His artistry is unmatchable because he is willing to be patient with his creativity.
And even if that means we won't be getting another album until early 2020, at least we know it will be about the quality, rather than the quantity.