Who's the bad ass b*%#h that nobody heard that everybody heard of? Well if you haven't heard of her we'll make it easy on you: it's Zoe Kravitz.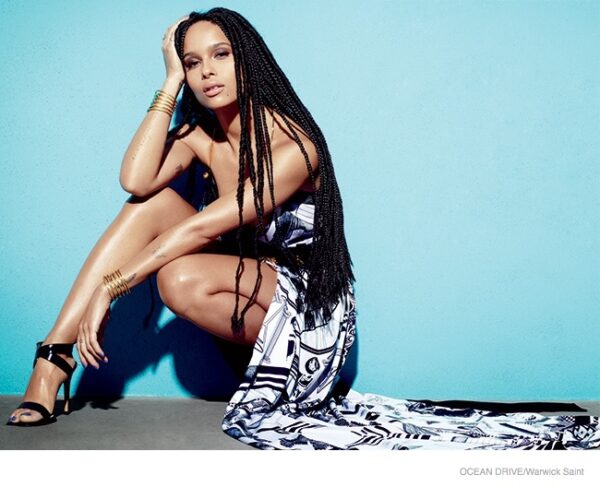 1. We can't forget to mention how awesome her parents are.
Who can forget that her parents are the coolest things to come out of the 90's. Her father Lenny Kravitz is a Grammy-award winning rock star, while her mother Lisa Bonet was an American 90's sweetheart on the hit sitcom, The Cosby Show. Their relationship was a captivating one– and still is even more than a decade after their divorce.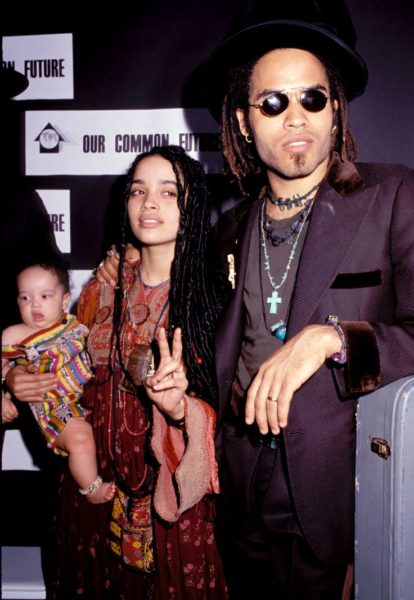 2. She's an amazing actress in her own right.
With a filmography dating back to 2007, Kravitz hit mainstream success with her role as Angel Salvadore in the 2011 hit X-Men: First Class. Since then, the actress has had quite an impressive ride along with a handful of supporting roles. More recently, her new movie Mad Max: Fury Road alongside Charlize Theron and Tom Hardy has been a box office hit, already making $131 million in revenue. Last but not least, the movie has brought in fantastic ratings– 89% on Metacritic, 98% on Rotten Tomatoes, and 8.6/10 on IMDb.
3. Her signature hair!
For red carpet looks, being subtle is what many aim for. In late February this year, actress and fashion icon Zendaya walked the Oscars Red Carpet with a head full of dread locks to show everyone how sophisticated and accepting black culture could be. Although Z took her locks out as quickly as they were put in, Zoe shows that they're more than just a temporary fashion statement. Every one of her looks, sophisticated or otherwise can be seen paired with her signature slender box braids. We love it!
[portfolio_slideshow id=3978]
4. She's DOPE
Probably on of the most anticipated movies for the summer is the movie Dope. With a star studded cast featuring Zoe Kravitz, Chanel Iman, A$AP Rocky, Forest Whitaker, Tyga, Quincy, and more– Dope is the movie everyone is vying for. The coming of age movie features Zoe Kravitz as the most wanted 'girl next door' opposite main character Shameik Moore. Already wining an award at the Sundance film Festival and nominated at the Cannes film Festival, Dope is in theaters this Friday June 19th.

5. LOLAWOLF
Zoe is not only cool as hell, but she also channels her swagger through music. Her Brooklyn native band Lolawolf have been showing off their 90's reminiscent rave aesthetic singles while touring with artists like Lily Allen and even opening for Miley Cyrus! Their first released album, Calm Down, has a slew of singles that are sure to keep you listening. Her most played single to date, Bitch, has a music video to sure keep you mesmerized. Alongside Zoe is Miley Cyrus, as the two are seen in a girls night in documentary… things get pretty wild.
Twitter: @xx_morena
Instagram: @a.drim
Follow us on Twitter @MEFeater