Women are dominating the DJ scene, so much, that it's hard to remember a time where there were hardly any. Back then female DJs such as Spinderella and DJ Jazzy Joyce were pretty much two of the biggest names in the male-dominated industry. Although there are more women stepping up to the turntables now, there is still on average 10 percent female performers at music festivals around the world. Even fewer are black. From Hip Hop to EDM here are 10 badass black female DJs who deserve some shine.
Tiff McFierce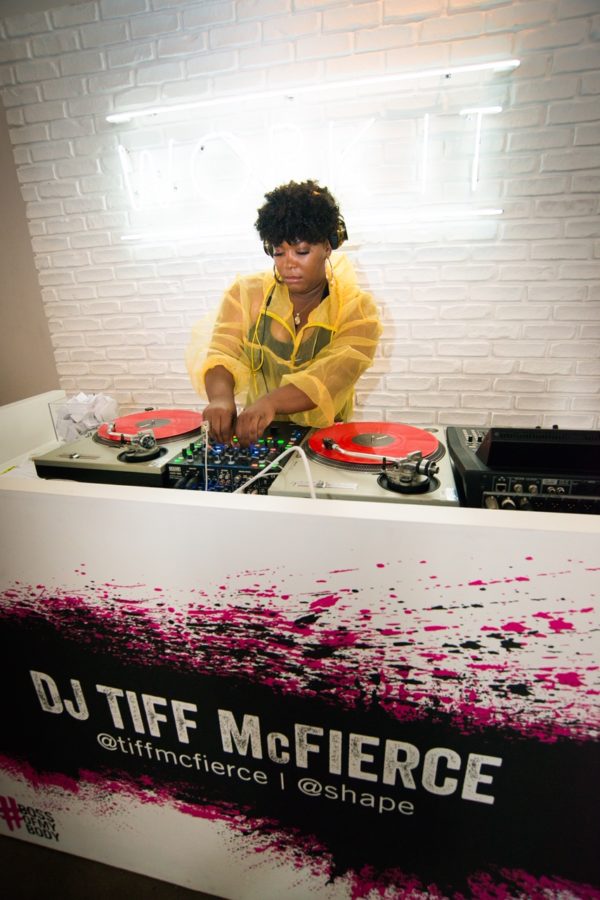 Tiff McFierce is definitely a name you need to know if you don't already. With 3 million listeners worldwide, Tiff is a highly sought after DJ, entrepreneur and health and wellness advocate. She is the first African-American woman to ever become a resident DJ at the infamous Madison Square Garden. Tiff is a staple in the musical team for the NBA's New York Knicks and WNBA'S New York Liberty. The accomplished DJ also has a client list that includes L'Oreal, Sirius XM Radio, and national social media campaigns with Seagrams Ginger Ale and GAP. Her vast knowledge of music and effortless charisma allows her to connect with any crowd. Her love for health and wellness has led her to create Look IN vs. Lookin, which is a wellness series at the intersection of self-care and everyday life.
Sophia Hyacinthe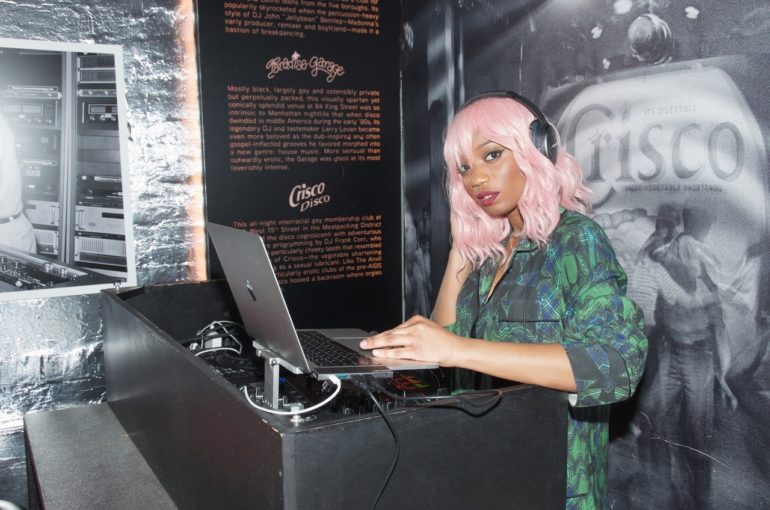 Sophia Hyacinthe aka DJ Soda Pop is a turntable mixtress who straddles both the world of music and fashion. The Haitian lesbian DJ can no doubt be described as a hustler. She has spun for brands such as DVF and Rag & Bone, and started her own residency last year at the Museum of Sex. Hyacinthe grew up in the Bronx listening and absorbing artists such as Nas and Jay Z. It was at an early age that she started working in retail, fast forward she is now dressing women CEOs of fortune 500 companies. She has worked hard to carve out a space and create a community within the male-dominated industry for her and other women.
DJ Duffey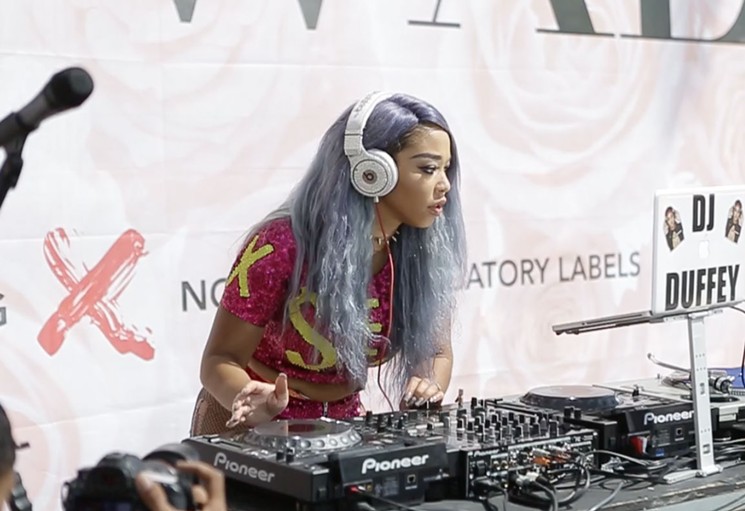 DJ Duffey started her career studying under DJ ASAP, who like her is a Dallas native. After performing in clubs, she became the official DJ for rapper Currensy. She left her car rental job in 2012 to pursue being a DJ full-time. She has made a name for herself in the industry as an employee at D-FW radio station KKDA-FM and creates weekend mixes.
Vashtie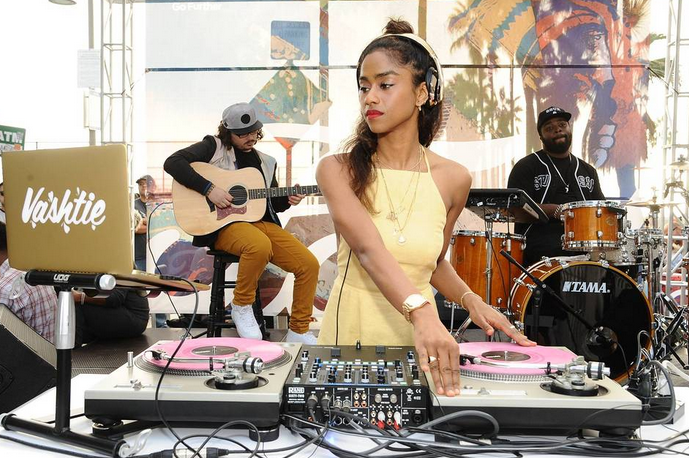 Vashtie Kola is someone you should already know about. Kola's career spans over a decade, and she is very prominent in the downtown NYC scene. She has been respected by many of music's biggest artists and has been known to DJ some of the hottest parties in NYC. In addition to DJing, she also serves as a music director and has directed videos for Kendrick Lamar, Joey Bada$$, and has been at the forefront of campaigns with Swarovski, Puma, G-Shock, and more.
Angel & Dren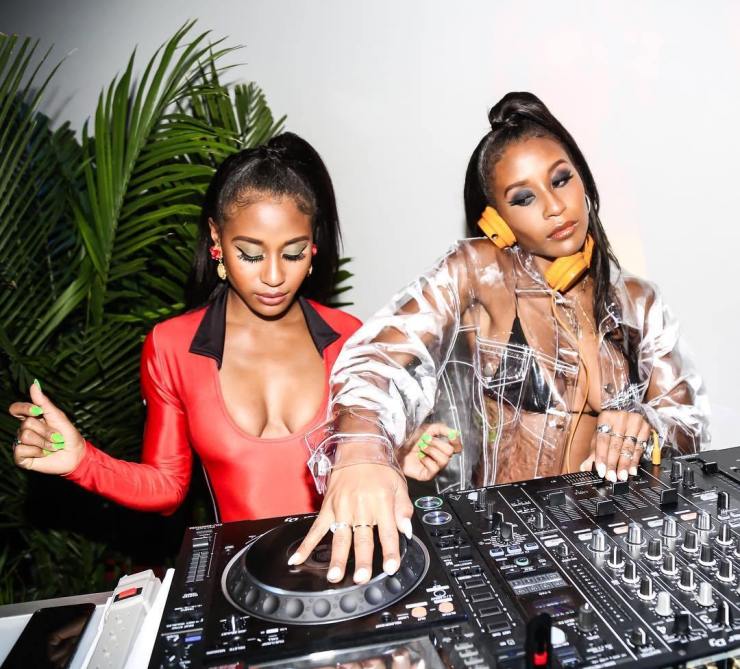 As if one kickass DJ wasn't enough, there's two. Twins Angel & Dren know how to take charge of a crowd. The Bronx duo took their love for DJing and turned it into a career and passion for fashion. They created the brand A+D. Their signature mixes on SoundCloud showcase their wide knowledge of music from Hip Hop to Grime. If that isn't enough they also have a partnership with Nike.
DJ Diamond Kuts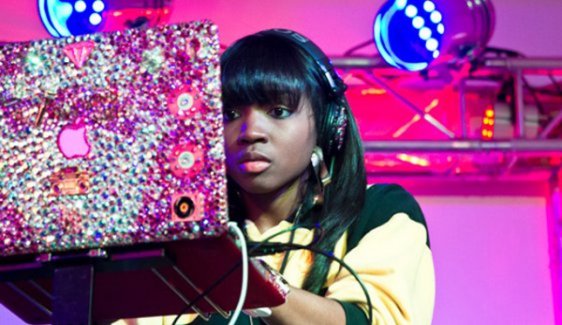 DJ Diamond Kuts is known for having a great ear for Hip Hop music. She is the first to play Lil Uzi Vert on the radio and even toured with Nicki Minaj. Kuts also produced Minaj's 'Stupid Hoe' record. She is the first woman to have a mix show slot on Philadelphia radio.
Juliana Huxtable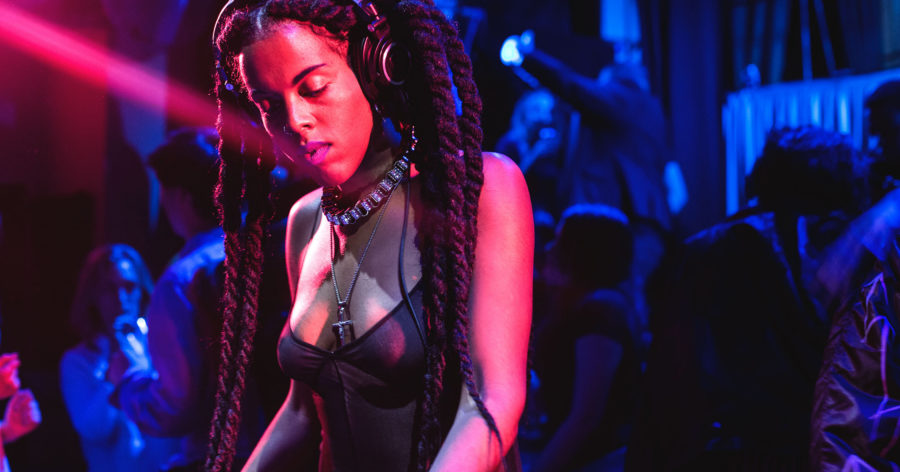 Houston native Juliana Huxtable has always been an artistic person. She has used painting, poetry, and fashion to express herself. She began to emerge in the NYC scene in 2013 after she left her legal assistant job to pursue DJing. Her interest in fashion has led her to model for fashion houses and campaigns, and alongside other transgender women including Janet Mock and Laverne Cox. Huxtable is a founder and DJ for shock value, a weekly NYC based nightlife collective run by women artists, DJs, writers, and fashion icons. Huxtable's works often explore a range of topics including identity, body, and text. Two of Huxtable's solo exhibitions have explored paranoia, subcultures, and conspiracy theories. She also credits Octavia Butler, Aaliyah and Hype Williams as some of her influences.
DJ9AM aka Nine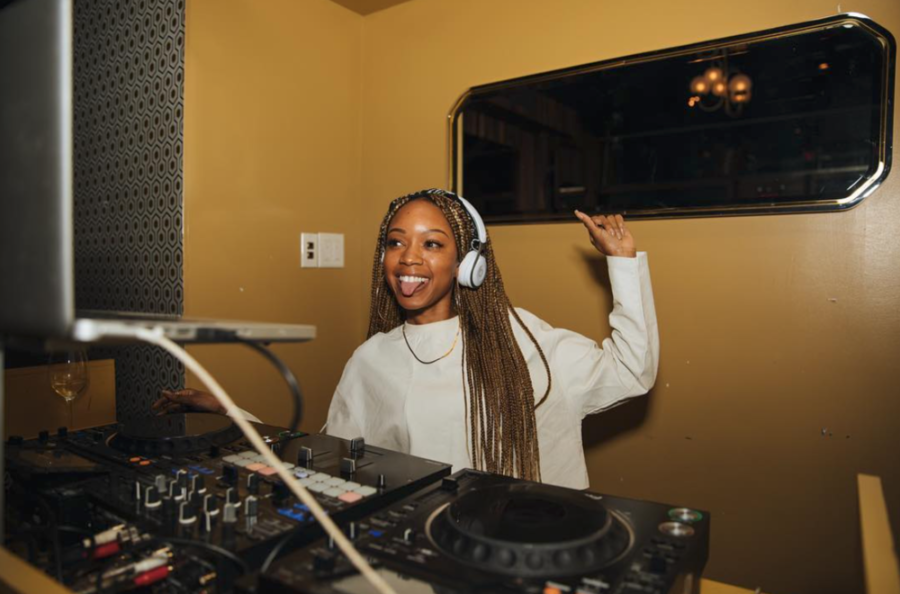 Originating from Las Vegas, Nine has been deeply rooted in music her whole life. Spending her summers in New Orleans helped shape the young disc jockey into the artist she is today. Nine moved to New York to pursue a career as a professional DJ, it is there she studied under DJ scratch. She is known for her effortless transitions and blends weaving through various genres including afrobeat, house, hip hop, reggae and more. 2019 has been a huge year for Nine who has DJ'ed SXSW, produced and hosted an after-party in Soho for Yung Baby Tate.
DJ BAE BAE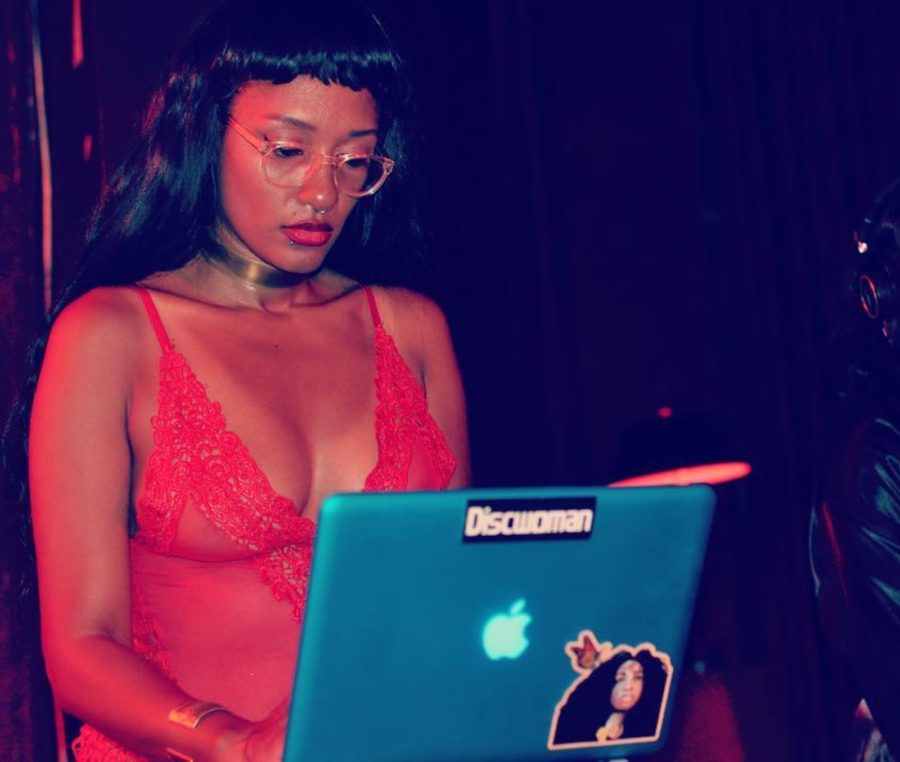 BAE BAE is an LA-based open format DJ. She promotes love and transcending pain through dance floor therapy. She spreads her empathic energy through her eclectic dj sets, bringing together r&b, hip hop, electronic club music, afrobeats, dancehall, gcom, and tarraxinha. BAE BAE has a real love for the 90s and 2000s throwbacks which she likes to mix with the newer music. BAE BAE is a staple in the industry and focuses on creating her own parties for her community of black audiences and black femmes and black queer people. The LA native uplifts black music forms globally and highlights the divine feminine with her unique selections. BAE BAE is guaranteed to get you off your feet and in your feelings.
Brittany Sky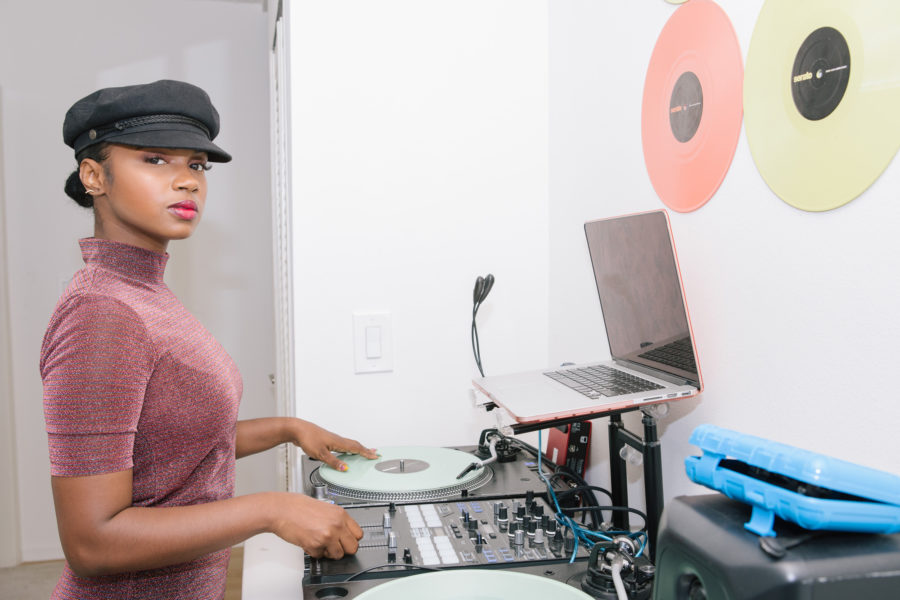 The multitalented Brittany Sky wears many hats. Digital Influencer. Young creative genius. DJ. Sky has captured the hearts of the people of New York. She was the leading lady in Kendrick Lamar's "Poetic Justice" video and has toured with artists such as Cee Lo Green and Future. Sky has also partnered with numerous brands including Amazon, Target, Heineken, W hotels and more. Sky has a Youtube channel where you keep up with her and her career.
Follow MEFeater on Twitter, Instagram, Pinterest and Facebook for more updates.