At 16 most people were learning how to drive and figuring out different ways to get rid of acne, but Willow Smith is achieving much more.
16 year old Willow Smith is set to produce a film and animated series through her production company, MSFTS.
Her new series, Menencholy, is said to be based on her novel idea. The story revolves around the main character, Menen-Nin Khali, who has the ability to see her past life.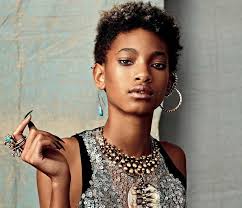 Smith said, "the nonphysical, creative, and wild nature of a female heroine's journey calls for a unique narrative structure that permeates the very foundation of the story. Enjoy the ride!"
Smith will also adapt Alwyn Hamilton's Rebel of the Sands trilogy.
Smith aims to contribute to female-driven projects.
Subscribe to our mailing list