Amber Stevens West has a lot to celebrate these days. She recently gave birth to a baby girl with her husband Andrew J. West, and is currently starring in CBS sitcom 'Happy Together' alongside Damon Wayans Jr. The actress is getting candid about motherhood, views on working pregnant women, and what it's like working on her new show.
Motherhood
For West, Motherhood has been pretty seamless. The actress has adjusted quite naturally to working and being a mother. She credits her work environment to being extremely supportive during and after her pregnancy. West loves that the crew on set made filming so enjoyable.
"It was fun we had to get creative hiding my belly. It got harder and harder the bigger I got, but we just had fun on set. It was like who cares we're just having fun making a great TV show, who cares if we're hiding a pregnancy. It was fun, and I'd totally do it again. "
West Had Absolutely No Doubts Going Into Filming
For West, working while she was pregnant was everything she ever wanted. The actress couldn't have been more overjoyed that she was pregnant and starring on a multi-camera sitcom. Her personality and confidence is what led her to go into filming with no hesitation.
"I got really lucky, literally my dreams came true. I wanted to work while I was pregnant, and I got the opportunity to do so. I hope that more women get that opportunity. "
Happy Together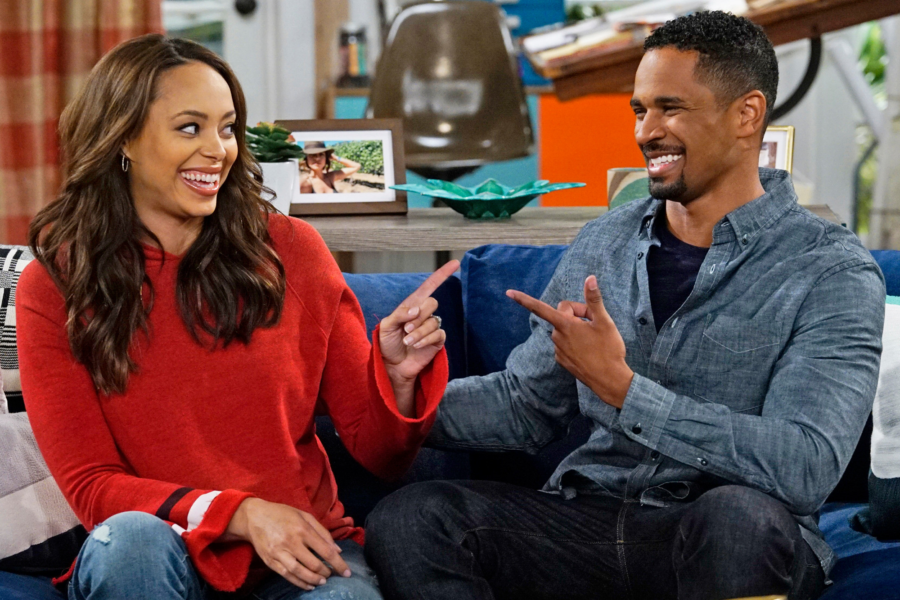 'Happy Together' follows Jake and Claire, a couple in their early 30s, whose seemingly bland life gets shaken up when an emerging pop star moves into their home.When West got the call for Happy Together, she was still working on 'Ghosted.' They took a gamble on her, and was very interested in her coming in to read with Damon. That was all the actress needed to hear to get on board.
"I love Damon. We worked together once before on 'New Girl' and instantly became friends, and that doesn't usually happen when you guest star on a show. Damon and I were kind of buddies, it's like we were old friends."The script was another selling point for West. She enjoyed how genuinely funny the writing was, and loved that the onscreen couple reminded her so much about herself and her real life relationship."We're both young in our 30s, early in our marriage, best friends with our partners, love to be goofy and stupid. I think Claire is a little sillier or dorkier than I am well maybe not."
Stigmas on working while pregnant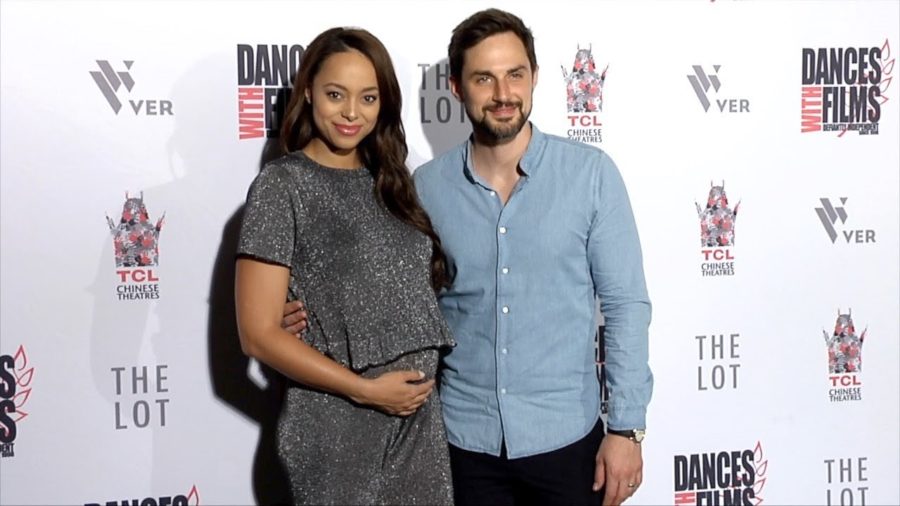 The 'Happy Together' actress set out to prove that her pregnancy did not hinder her at all. West finds it discriminating that working pregnant women still have to deal with unfair stigmas like women are too emotional and can't keep focus.
"We still live in a male dominated world, and I think man don't fully understand what it's like to be a pregnant women. They hear all these stories about women having these emotional pregnancies and they may be difficult of dramatic, but women ourselves know that it's not necessarily so."
West was very adamant about working while she was pregnant and noted how shocked everyone was when decided to film while pregnant."It was fun. I got a lot of compliments like I can't believe you're pregnant and doing this and I'm like honestly it ain't hard guys."
Advice to younger self
If West could give her younger self any piece of advice it would definitely be to stay confident.
"You cannot let other people's opinions of you discourage you from your goals. You're performing for people and hoping they respond to what you're doing. Just stay confident in what you're presenting to people and the right opportunities will present themselves."