Donald Trump has fired the Acting US Attorney General,
Sally Yates.

 After, she told Justice Department lawyers not to defend Trump's Executive Order banning entry for people from seven Muslim-majority countries.

As the country's top law enforcement official, Yates, who was appointed by Barack Obama, had control over the Justice Department's Immigration Litigation Office. Which handled the federal complaints filed against Trump's order since his bombshell policy was announced on Friday.

A statement from the White House press secretary's office said: "Ms Yates is an Obama administration appointee who is weak on borders and very weak on illegal immigration.

"It is time to get serious about protecting our country. Calling for tougher vetting for individuals travelling from seven dangerous places is not extreme. It is reasonable and necessary to protect our country."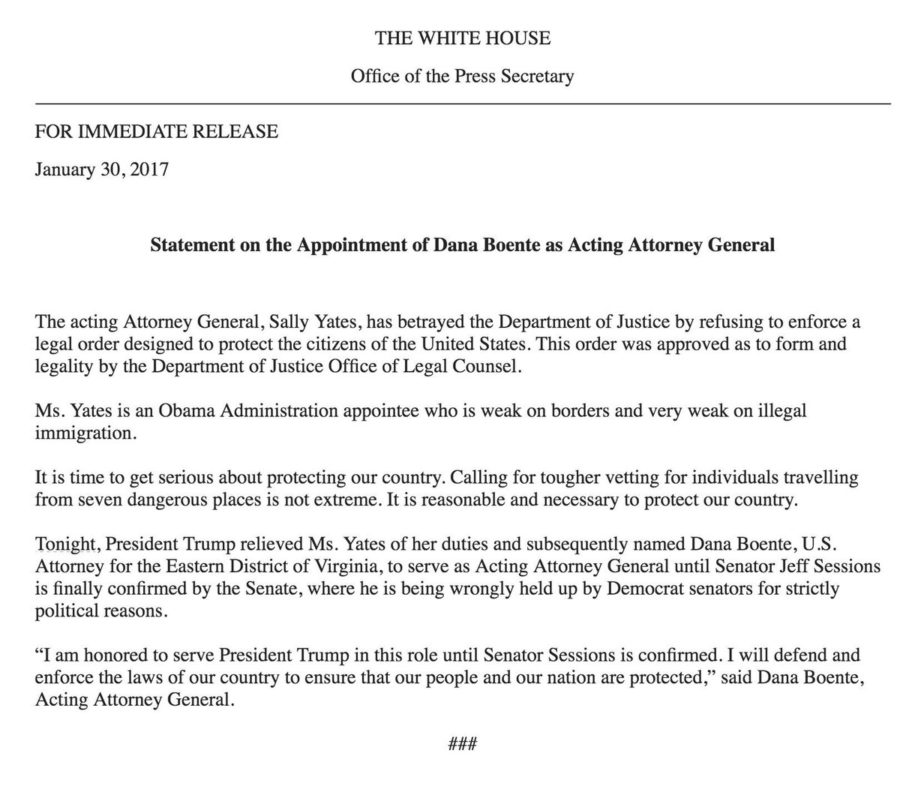 Trump had "relieved Ms Yates of her duties" and Dana Boente would take over her roles for now.