Virgil Abloh took the fashion world by storm.  If Abloh's first label Pyrex lasted a year, Off-White came to stay.  In light of the recent Spring/Summer 2018 collection, Virgil Abloh stays true to his success formula and offers an inclusive collection that defies gender norms. 
The hip-hop craze pushed urban culture as the stepping stone to buyers demographic. Monetizing off the trend, fashion houses marketed streetwear as their new wardrobe. However, the latecomer, Off-White, succeeded somewhere they failed: creating a brand that was equally hyped and adopted by male and female following.
Off-White is to hypebeasts what "Watch The Throne" is to hip-hop heads: an essential. Abloh, the "Watch The Throne" art director, brought a "New Day (all pun and musical reference intended)" to the clothing industry. With minimalistic patterns and geometric designs, the eclectic line became a household name. When other brands reinvent to appeal to an urban market, Off-White is the quintessential streetwear. Virgil Abloh's credentials put him on a pedestal. The Kanye West protégé doesn't follow trends, he is part of the hip-hop elite that set them.
Abloh's expertise on the urban scene grants him an idiosyncratic approach to fashion. The designer understands that like hip-hop, streetwear is inclusive of a youth and a culture that shares creative expression, regardless of gender. While the label offers a Men and a Women line, there is a cohesive approach: repurposed pieces that highlight a unisex scope.
The Industrial Belt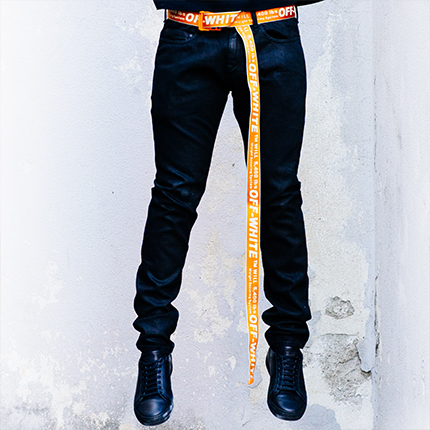 On the waist, across the shoulder, or however one intends, there are a million ways to style the unisex Off-White belt. The industrial leach-long accessory is the ultimate way to elevate an outfit. The exclusive pink version is bold touch for males and females.
The Sculpture Tote Bag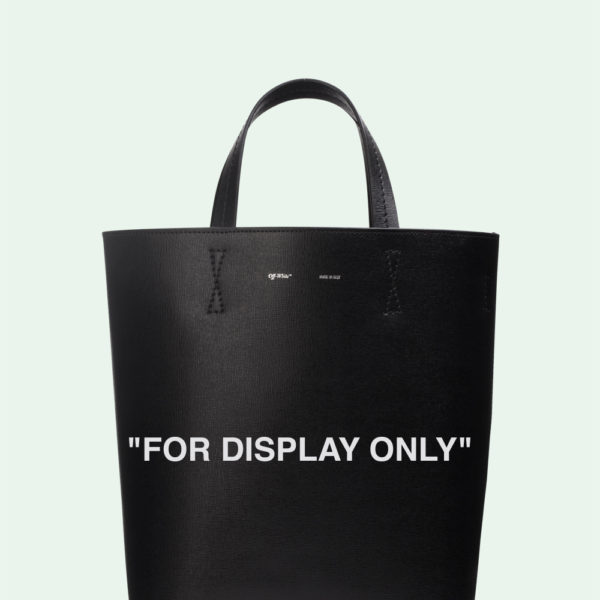 Bold lettering, classic styles, and neutral colors. The tote bag is a fashion statement and a convenient accessory for all.
The Women's Binder Clip Bag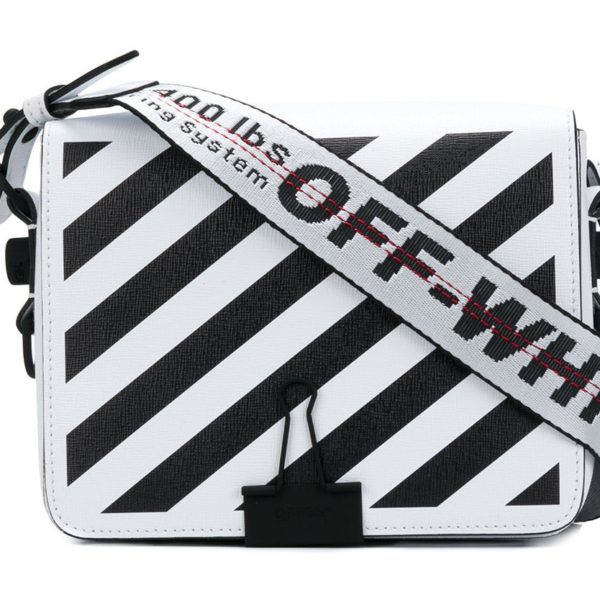 Don't let the women tag fool you. Like any Abloh piece, the binder collection bridges the gap between gender styles. The design of the clip bag repurposed the infamous messenger bag as the new purse.
The Men's Crewneck Sweatshirt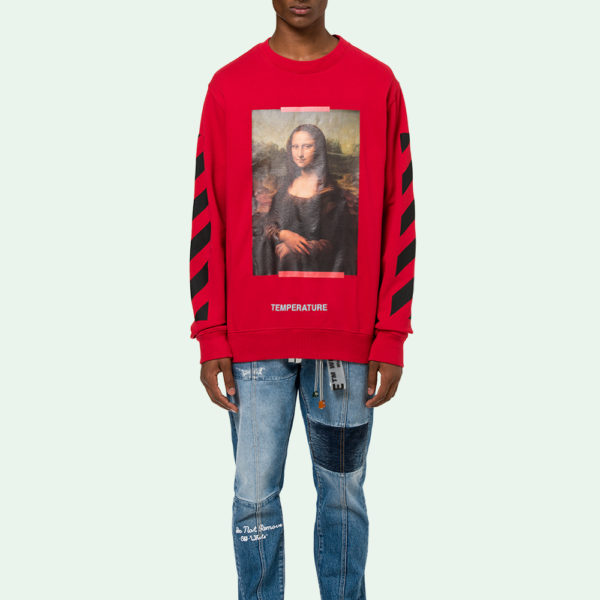 All Items Photo credits: off-white.com
The Mona Lisa graphic adds a swift feminine touch to the line. The crewnecks of the men's collection could easily be styled as statement shirt dresses. 
As these samples, whether branded as unisex or not, Off-White is an inclusive streetwear that can be repurposed by all to make a fashion statement. 
What are your favorite items of the latest Off-White SS2018 releases?