Lady Gaga is a performer at her very core. This year's halftime show was a major throwback, but with futuristic elements. The dedicated artist began the show by jumping off the roof of the stadium, which became a partly aerial performance. She went on to perform elaborate dance numbers with her diverse back up squad, and sang her greatest hits. At the end she jumped out of frame, disappearing before our very eyes. Along with a memorable performance, Gaga flaunted some amazing looks.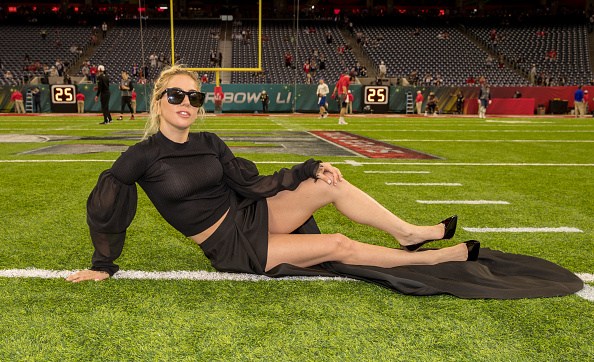 These looks were the work of her long time partner-in-fashion: Brandon Maxwell. He also made her look for the American Music Awards (the white pant-suit). During the pre-game, Gaga wore an all black, flowy look (seen above) also by Maxwell.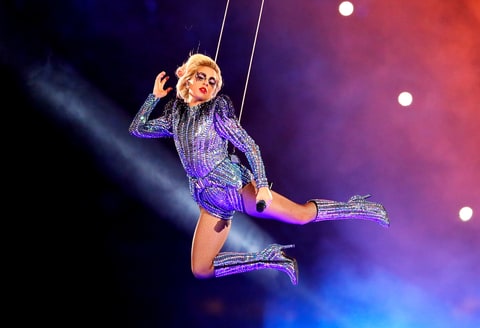 During the show, Gaga started off with a gunmetal grey bodycon suit that was covered with Swarovski sparkle, and knee-high boots to match. Later, some of her dancers put a gold jacket adorned to the nines on her, and you could tell by her movements that the jacket was heavy. She then made a costume change, seemingly in the crowd, into a white top that mimicked football pads. Her glittery boy shorts matched the first outfit.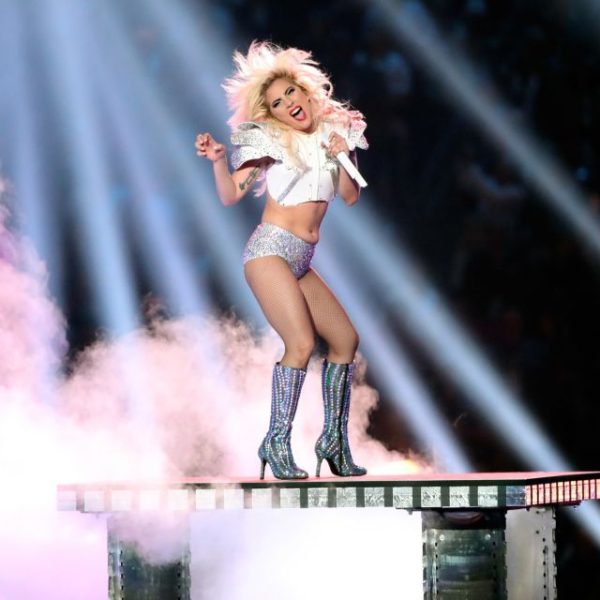 Overall Gaga did an amazing job, and Maxwell put in equal effort. It was definitely a show to remember: music AND fashion wise.