Dressed in all white with a band of background vocalists and live instruments, Solange Knowles' performance on Saturday Night Live. And she did not disappoint. Known for her eccentrically picturesque style, the singer/songwriter and social activist appeared on stage wearing an intricate halo braid created by Chicago based hair-stylist, Shani Crowe, which apparently took fifty hours to make. With Swarovsky crystals dangling from her apparel, Knowles made her SNL debut performing Cranes In The Sky.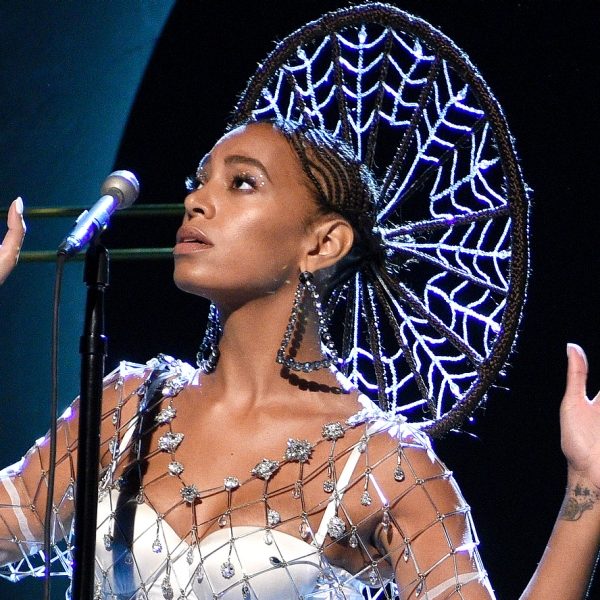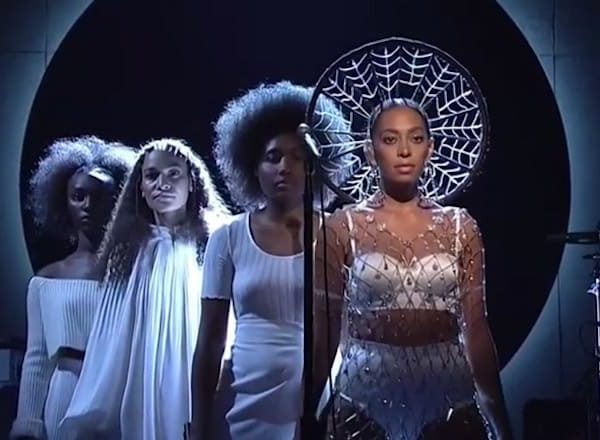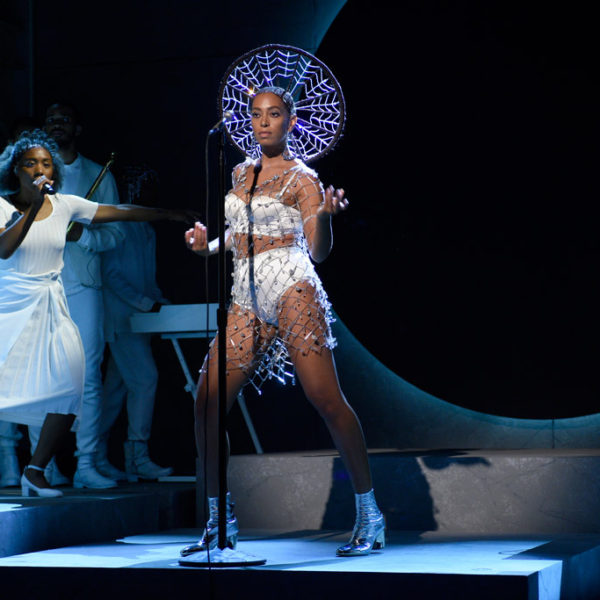 A minor slip up of words during CRITS had very minimal affect on her performance, as it remained unbelievably hypnotizing. Knowles set her fro free during her collaboration with Sampha. The two grooved to the hook of Don't Touch My Hair center stage.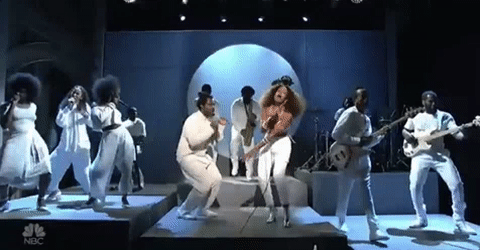 Not only was this a celebration of a powerful album, but cultural recognition on a platform such as NBC is dynamic. The stunning performer also had the support of the royal family Tina Lawson, Beyonce Knowles Carter, her son Julez, spouse Alan Ferguson  and Jay-Z cheering on in the audience.
This adorable clip was shared on Instagram a few hours after the show.
An eventful night for an unforgettable performance.