Ravyn Lenae has been one of the most promising talents emerging out of Chicago for a couple of years now. She burst onto the scene with the critically acclaimed Moon Shoes EP, a project where she expressed her obvious potential through tremendous poetry and storytelling. She used a clear and soft voice over relaxed, yet sometimes danceable instrumentals. Lanae would often use her voice for quick, sharp high notes. She formed a signature style seemingly from the jump. Her second EP. Midnight Moonlight would follow the following year. It was a little less fun but more tight-knit and a little bolder. She displayed sides of writing that were never shown before. But a fan couldn't help but wonder what the next move would be. What would take her to the top and wake people up? With the astounding Crush EP, we have the answer.
Steve Lacy
Lenae enlisted Steve Lacy, a member of The Internet and someone who is currently making the most of his opportunities. Lacy's production has been involved in recent projects by Kendrick Lamar, J.Cole, and Tyler the Creator. We got a small glimpse of Lacy's full potential with his first project, the guitar and drum heavy Steve Lacy's Demo. But Lacy pulled out all the stops for Crush, helping it make it one of the most impressive projects in the first quarter of 2018.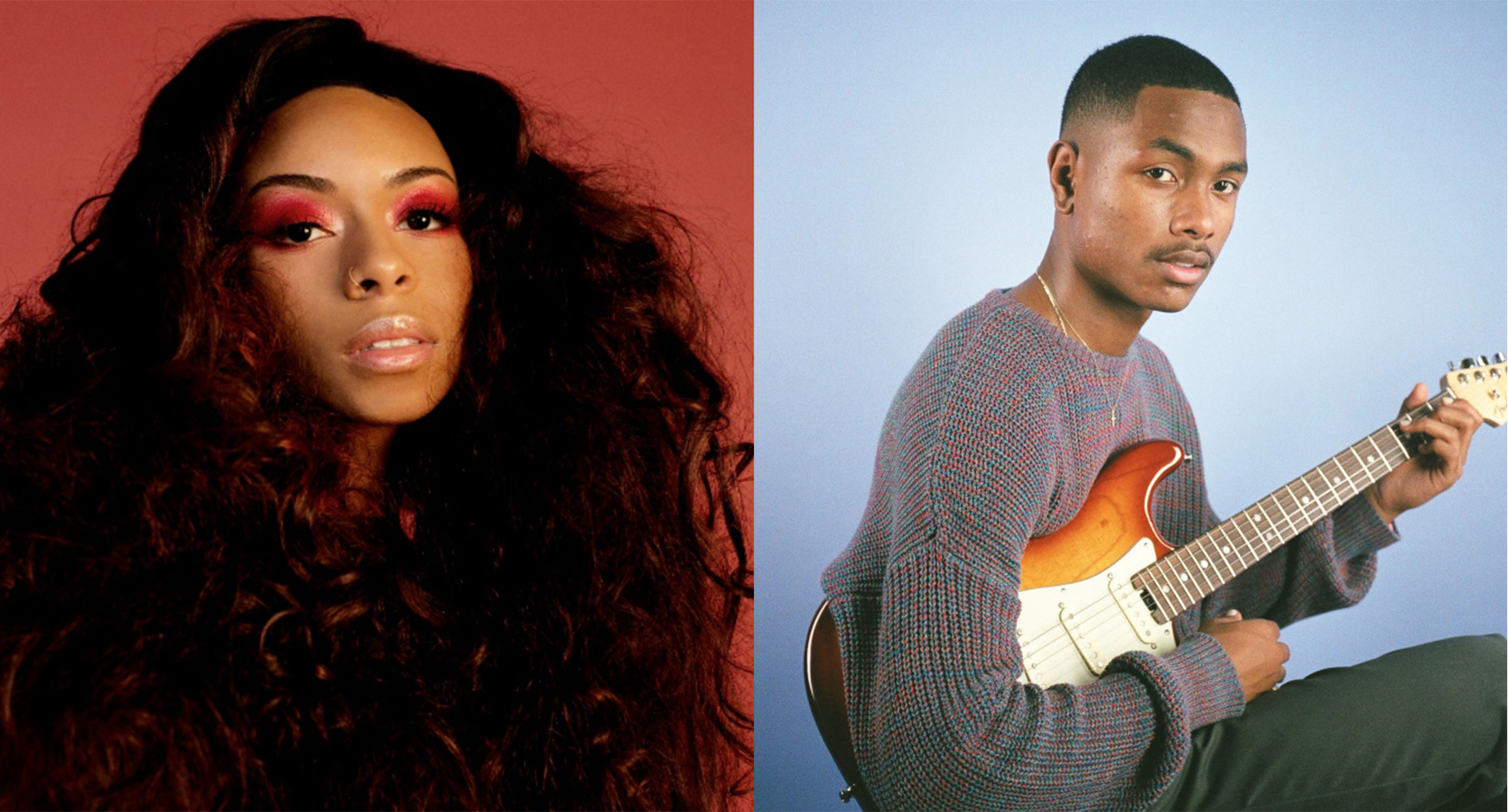 Songs on this EP are immensely striking and gratifying. For the first song, "Sticky," you hear somewhat ominous chords like its leading to something big. Then suddenly we hear Lenae scatting as the drums hit. Suddenly, you're fully intrigued. She has always been a capable writer, but this may be the first you hear total confidence in her singing. For the hook and verses of "Sticky," she alters not just her vocal tone, but her voice. This is something she has done before, but not with such graceful dexterity. She brought out a different type of energy that was demanded by Lacy's loud, yet spacious production.
Favorite Track
Songs on this EP are uniquely topical. All of the songs relate to love, of course, but a song that takes the cake when it comes to being uncommon is the song "Computer Luv." It's a gorgeously thoughtful song about the trials of love distance love. Lenae sings about being together, but separate over a slow, lovely light guitar strum and harmonizes with Lacy. One of the hardest hitting lines is "Could this be pointless/I should have avoided this/But what if this is real." Faraway love is a conundrum that many lovers experience, but it is rarely a topic that comes up in music. Usually, separation is only touched on after the relationship has ended.
The Collaboration
Ravyn Lenae has such an old-school vibe on these songs. Lacy doesn't try too much on instrumentals to turn back the clock, but when you listen to Lenae's voice, you cannot help but think of 70s disco era. Her voice is soft, and it is not digitized. Lacy's production doesn't use any unnatural sounds to make it sound like a modern, synth-heavy R&B or Pop record.
Lenae uses the smooth, undisruptive sounds as a vocal playground on "Night Song." Her words paint perfect images of a sensual night out, but it's her beautiful crooning should not be overlooked. Not many singers do things like that on tracks anymore. She extends her words in such a gorgeous manner and her background vocals add such a vivid touch. It's definitely something to two-step to.
Lacy's vocal contribution does not disturb the peace at all. In fact, it's quite an awesome feeling when a producer can sound amazing on production they made for somebody else. On the closer, "4 Leaf Clover." This song sounds the most futuristic out of the five tracks. This love song contains the roughest repeating guitar riff as well. Lenae and Lacy's voices mesh together well back to back, further proving that this collaboration was heaven sent.
On this songs, Lenae sounds better than ever. In a number of her interviews, she said her songwriting is inspired by the characters she makes up in her head. The songwriting on Crush is well established and expressed. It's easy to tell that she tackled every song with full effort. Lacy further proves why people are comparing him to Pharrell, but it's pretty safe to say he wants to be remembered as Steve Lacy. Hopefully, for Lenae's debut full-length, Lacy will be heavily involved.
Leave a comment and check us out on Facebook, Twitter, Pinterest, and Instagram!