Power star
Naturi Naughton

 teamed up with AJ Crimson Beauty to become the first ever brand ambassador for the beauty company.

Naturi will be launching her first collection called "Celebrate You" under the cosmetic brand. It will feature three lip glosses with bold colors to reflect confident and daring women.

AJ, CEO of AJ Crimson Beauty, stated in a interview that he has always been a fan of Naturi as an actress and a singer. Naughton was apart of the R&B trio 3LW and featured in Notorious B.I.G. biopic and STARZ Power. AJ also stated that Naturi is a great for the brand as she embodies the message of the brand. The brands message is to uplift and celebrate women of all ethnicities. As well as, embracing their unique beauty and boundless potential.

Naughton also states that she is happy to be partner on this signature lip gloss collection. She believes that it is important- especially now that she has a little girl to show beauty in every hue.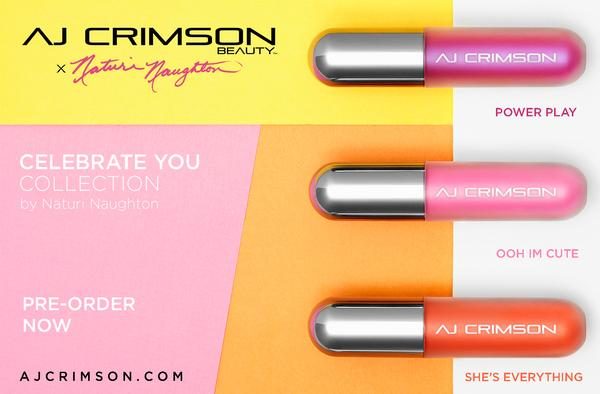 The collection will be available in 3 shades "She's Everything", "Ooh…I'm Cute", and "Power Play" priced at $22 each. You  will be able to purchase at AJ Crimson Boutique (LA), ajcrimson.com, and other fine retailers beginning Thursday, August 17th.
 We can't wait to see what's next from their partnership!