After landing his first role as Little Ronnie in The New Edition Story, Miles Truitt's career took off!
This weekend, you can catch Myles Truitt in, KIN, an action-filled, sci-fi thriller and his first lead role ever.
KIN is about a 14-year old boy named Eli who doesn't really have a connection with his adoptive family. His mother is deceased and his father Hal Solinksi (played by Dennis Quaid) is tough on him, but for good reason.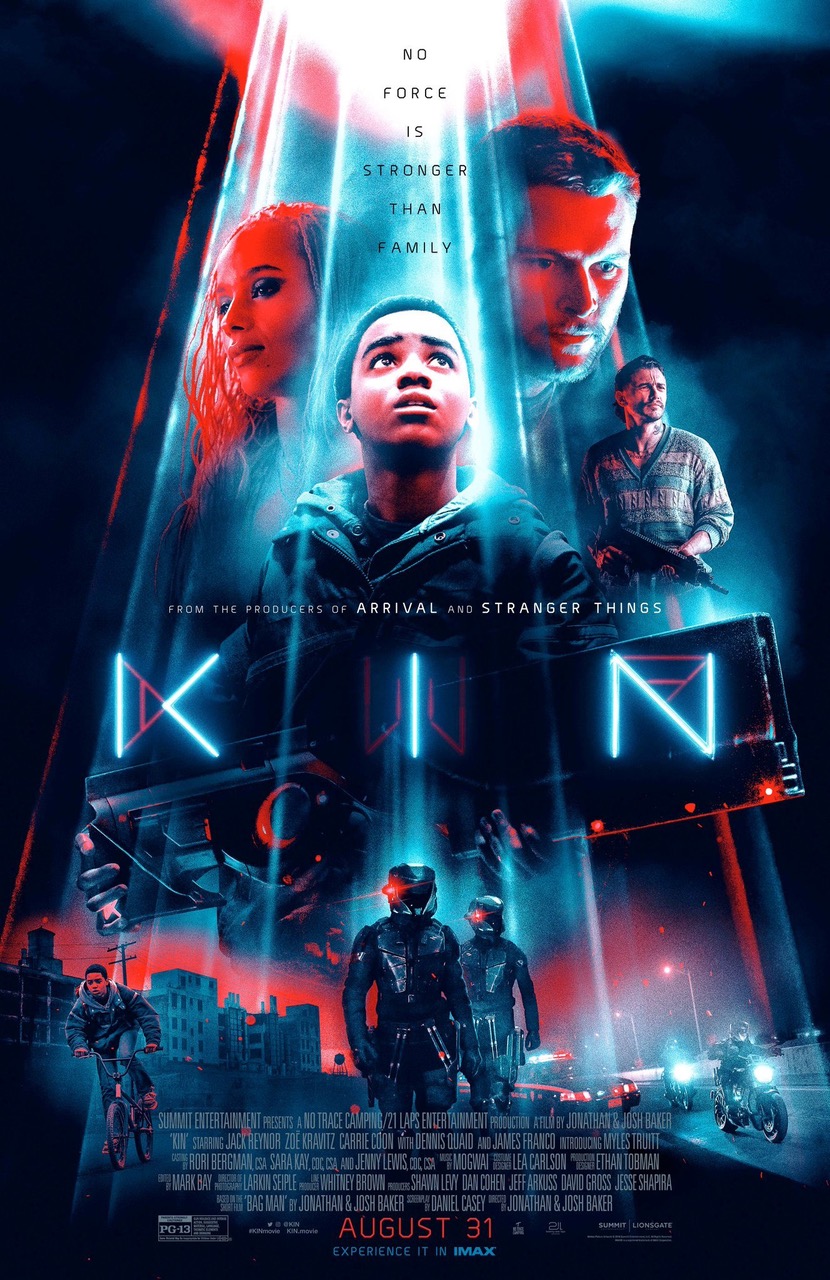 Eli and his recently released convict brother, Jimmy Solinski (played by Jack Reynor) are still trying to figure each other out. Rightfully so, since the two were apart for so long. It's safe to the family dynamics aren't' the best.
One day, Eli finds a super high-tech, indestructible gun while looking for scraps and metal parts to sell and from then, nothing was the same. Eli and Jimmy take off and embark on an epic journey of self-discovery, family bonding but not without leaving a trail of trouble behind.
Myles Truitt in Kin was unforgettable.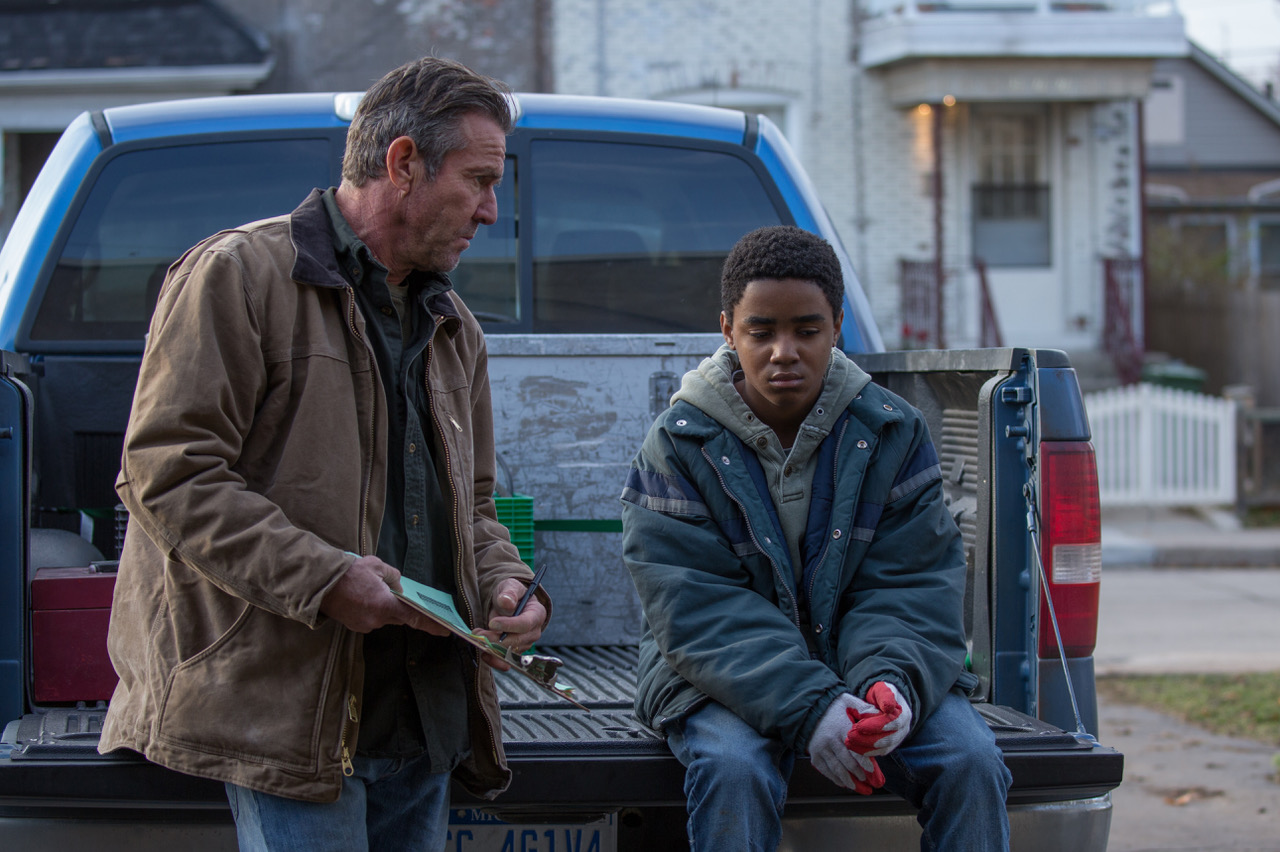 Can we just point out how satisfying it is to see a young black man of color as a lead character in a sci-fi movie? That is major and if it doesn't sell you on seeing the movie, the amazing cast which includes Michael B. Jordan (he is an executive producer of the movie but also makes a cameo), definitely will.
Myles Truitt dived into his character in Kin and brought life to his role. He was able to relate to the way his character Eli carried himself and this helped him in preparing for this movie.
Much of the film is also centered around the origin of the mysterious gun. When Myles first saw the mini-trailer for the movie, it was the gun that drew him in.
"The weapon! It was really cool! Once he opened the gun, I was like man that's so dope!", exclaimed Myles.
Myles first started off acting in good theater summer camp. Basketball camp was all sold out, so the theatre was the next option. After that, he was enrolled in Youth Ensemble of Atlanta.
"Shout to YA," Myles exclaimed jokingly.
Eventually, Myles went to an open casting call for what would be known to the world as, The New Edition Story, broadcasted on BET in January 2017. Landing that role was a huge stepping stone in Miles' career. Shortly after, Miles secured a lead role in KIN.
Miles recalled that he was very excited when he got the call, although it didn't start off so good. Miles was initially told on the phone that "that not everyone makes it and I know you're probably going to be a little disappointed but unfortunately, you got the role."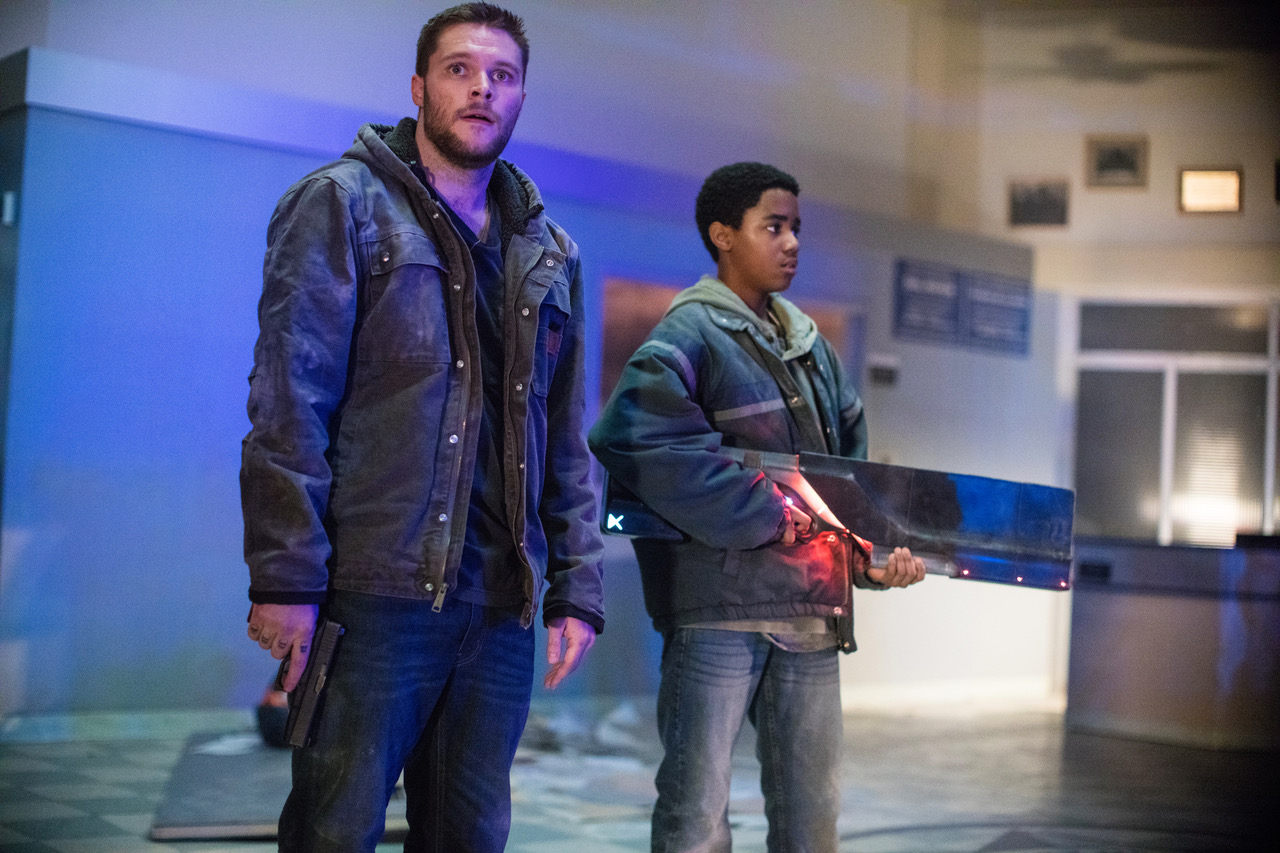 "I was really excited just to go through the experience. I had never been to Toronto, never been out of the country, or never had my own film," said Miles.
Miles and his mother have a close relationship and she's one of his biggest fans. According to Miles, "She's always in the audience crying. She's a little cry baby."
Shes also one of his biggest motivators.
"My mom keeps me going, she always gives me positive vibes. We might butt heads sometimes, but I know she loves me and she gives me valuable advice on how to carry myself and to always stay humble and put God first. We go to church as often as we can. So, God really, and my mom, parents and my fans," said Myles.
While shooting Kin, Myles recalls the sentimental moments as his favorite scenes.  Myles explained, "Its the small scenes that we have that are my favorite. I love those sentimental, emotional scenes that me and Jack have. They are powerful and the audience gets to connect with our characters. Those are my favorite scenes."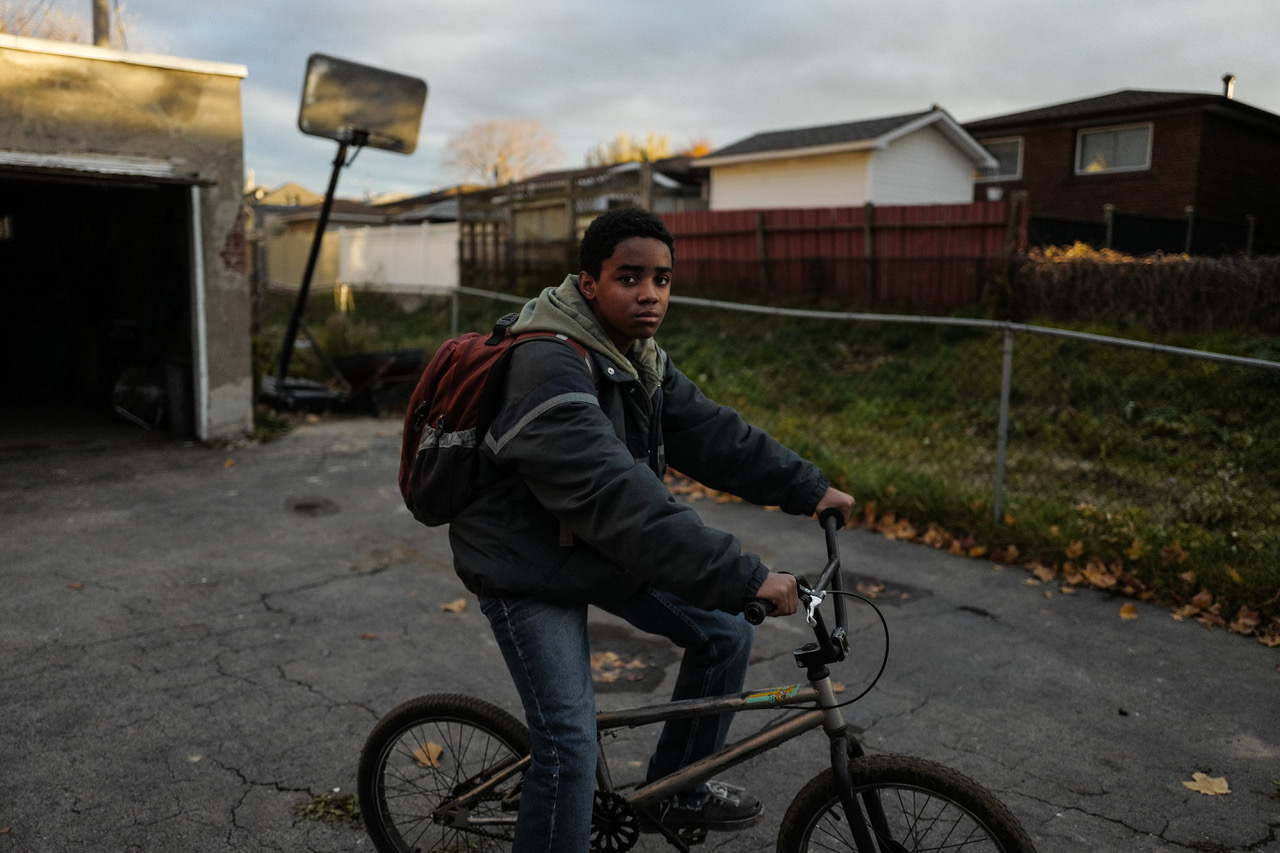 Myles is currently a junior in high school, doing school online. When asked what made him stay in school he replied, "My parents have always taught me the value of education. You can't be an actor if you are not educated."
"Stay True It" – Miles Truitt'
Myles ended with an explanation of the quote he made and lives by.
"Stay true to yourself, goals, dreams, and aspirations. If you really are set out in life and you want to do it, and that's one of your goals, no one can tell you different. If you want to do anything, stay true to it. every no gets you closer to a yes," Myles said.
Right now, Myles is filming Black Lightning and gearing up for season 4 of Queen Sugar, all while doing school.