Producers have been in the background throughout all of the years of hip-hop. Of course, we will always bring up legends like Madlib, DJ Premier, Swizz Beatz, Just Blaze, and others, but they were never specified in the spotlight. The cameras were always predominantly on the rappers. Now there has been a sudden shift in who can be a be shining star in hip-hop. He proved to be an influence of how we dictate stars in hip-hop is none other than Metro Boomin.
On the last night of November, Big Sean tweeted "I ain't done wit 2017 yet," and the news of his collab project with Metro Boomin arrived the following morning. The joint album is titled Double or Nothing. Metro Boomin has worked with Big Sean before; most notably more "Bounce Back." The pair also released "Pull Up N Wreck" earlier last month. There is still no exact date the project will arrive, though.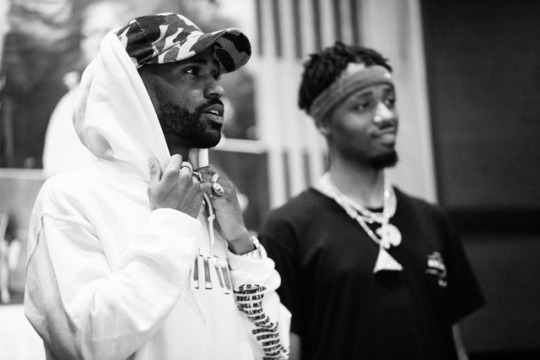 This upcoming project would be the fourth project this year he entirely produced by himself. The previous three are Gucci Mane's Droptopwop, Nav's Perfect Timing, and more recently 21 Savage and Offset's Without Warning.  All of these albums paid dividends to each artist respectively. The work ethic of Metro is truly admirable.
Metro's signature dark sound is in heavy demand. Let's hope that signature sound on this collab project will be just as good or better than "Bounce Back!"
Are you going to listen? Let us know! And check us out on Twitter, Facebook, Pinterest, and Instagram(: