"Fearless" comes to mind when thinking of the cool girl rapper, Gita. She moved to New York City at the tender age of 19 and now travels the world living her dreams.  We caught up with the busy  Oakland native over the summer and spoke about her travels, style and music!
Gabrielle Amani: To those who don't know, Who is Gita Speaxdailey?
Gita: I actually go by Gita. What you see on my Social media accounts listed as 'Gitaspeaxdaily' is for people to find me easier online to follow me and my work. As for who is Gita? I would like to say some one who colors outside the lines.
Gabrielle Amani: When did  you decide to become a rapper?
Gita: I always had an interest in being one since my earlier years of being a kid. It wasn't until I moved to New York at 19 that I decided to go all in and pursue it as a full-blown artist. Happy I began the journey of sound & song.
Gabrielle Amani: Who or what inspires your creativity?
Gita: Many people or things inspire me. Past, present, and the thought of the future. To be detailed on exactly inspires me these days would be a wild long list of things that might make your head tilt. lol
Gabrielle Amani: Lol, I'm afraid to ask, but could you name 1 thing?
 Gita: Living in the eastern hemisphere has inspired me tremendously as a creative. 
Gabrielle Amani: Is there anyone in the industry that you would like to collaborate with?
Gita: of course there are tons of people I'd love to work with not just musically either. I would want to explore other creative ways of joining forces with other artists. I never disclose who I'd like to collaborate with specifically. I like things to naturally come into existence. When it's meant happen it's meant to be.
Gabrielle Amani: Now that you are in Asia, do you miss New York?
Gita: I do have moments of missing New York City. I miss the quality of great food and the access to the arts. New York is filled with creative history from people who come from all places of the world where it can leave a huge impression on your mind and life. New York isn't going anywhere though. I'll be back before 2015.
Gabrielle Amnai: We know you like to travel, where do you see yourself next?
Gita: Just left Malaysia, Kuala Lumpur. Really am digging India right now plus many people are saying I'd love Indonesia. Who know's truthfully 'Africa' is on my list on the many places I want to visit.
Gabrielle Amani: You have a unique sense of style. How would you describe your personal style?
Gita: Why, Thank You! Personal style wise for me comes from how, I usually feel on a day to day basis. Girls like to dress up. My personal style is truly from a zone of how… I am feeling "in the moment" of my life. I've never worn a certain style as a uniform for months or years. I have to switch it up like my attitude.
Gabrielle Amani: What's next for Gita?
Gita: The release of new projects both music and non-music related.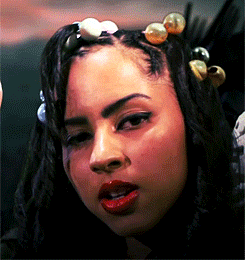 Follow Gita :@GITA_SPEAXDAILY
http://instagram.com/gitaspeaxdaily