Fresh from the success of starring in BET's New Edition Story, La La Anthony has sealed an exclusive production partnership with ITV America. ITV America is a revered Hollywood studio. Iit is the same studio that has brought the niche favorite Pawn Stars to our television screens, as well as the drama filled Real Housewives of New Jersey.  As a result, we're predicting that this project will be a massive success.  An established actress, businesswoman, mother, and wife to Carmelo Anthony? La La is a major mogul, with intentions to only become more accomplished.
According to Deadline, the media maven has already laid her plans. It seems like she has also teamed up with the Grammy Award-winning producer Timbaland. Their goal? To develop a documentary series about the business side of hip-hop. She is preparing to create additional scripted and unscripted content, tailored to both urban and pop culture markets. This will come via her label, which is cleverly named LaLaLand. Of course, it is in no relation to the recent film that swept the Golden Globes, and is expected to just as well at the upcoming Oscars.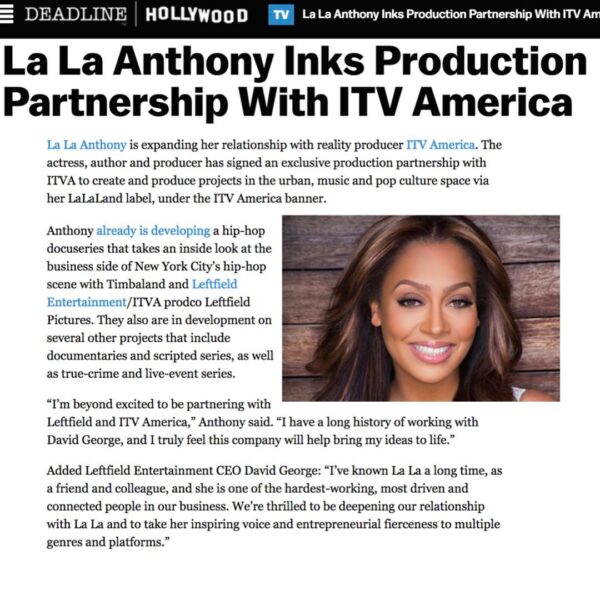 The Power Playbook author took to Instagram to confirm her latest power move. "Never not working!" she announced proudly. "Extremely blessed for this opportunity to create amazing television with ITV & provide opportunities for people out there!" Another photo soon after shows her hanging out with Kim Kardashian and friends. It looks like La La knows good tv when she sees it!
Congrats La La! We'll be waiting for the inside look at hip-hop and the industry!