Kanye, oh Kanye??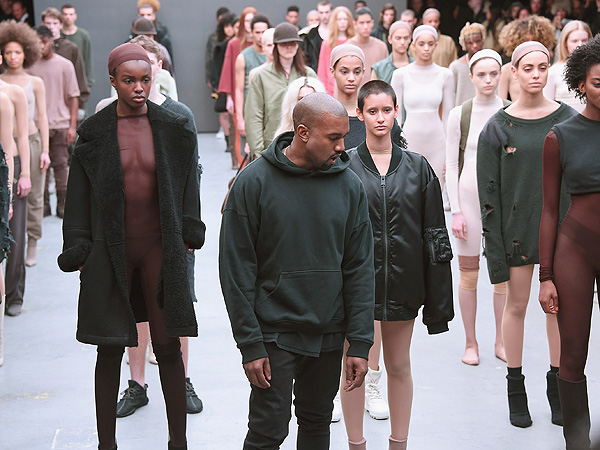 What is there not to say about this man? He's a super talented rapper, producer, entrepreneur, songwriter, and fashion designer. He's also very vocal about social and political issues affecting this country. We all know that besides his powerful music, Kanye West is known for his sometimes erratic behavior that can be misunderstood every now and then and lately I have been confused by this man. One minute he's ranting and raving on E! about how the Grammy's is rigged – which I most definitely believe – then the next minute he's on The Breakfast Club having a change of hearts and bad mouthing his ex-girlfriend, Amber Rose in defense of his wife, Kim Kardasian.
Now I don't find a problem with someone who is having a change of hearts after noticing their not-so-nice behavior on television and everyone's reaction to it, but c'mon Kanye get it together. If you believe in something stand by it. When I watched The Breakfast Club interview I couldn't help but think he has undergone some sort of media training. The one thing that bothered me the most about this interview was the praising of his wife as if she does something good for the benefit of society and him talking down on Amber Rose. I understand that Kim Kardasian is his wife and mother of his child and that he should always maintain a level of respect for her, but talking down on another female you once had an ongoing relationship to boost your wife up is not the way to go. If you ask me Kim Kardasian and Amber Rose are not that much different in how they became to where they are now. Amber Rose was once a stripper and won the likes of Kanye doing her job at the time. No shame in that, girl. Kim Kardasian was a socialite alongside Paris Hilton, but didn't rise to fame until her sex tape with Ray J. From then on she engaged in relationships that would gain media attention. Both of these women show their bodies in ways that would make me question them as parents. They have both dated men of a certain caliber in the media. They are both gorgeous and have voluptuous shapes. So why does Kanye have to take 30 showers after being together with Amber Rose?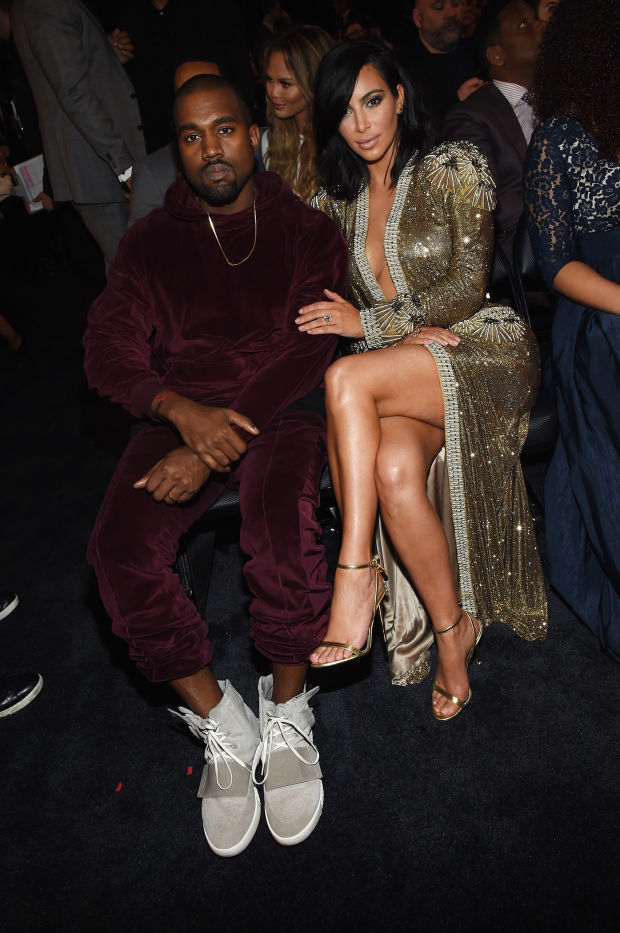 One of the pettiest things you can do as a man is talk down about a woman you once had a relationship with to boost the ego of your current love. This is a woman you once cared for and decided to make something of her and now she's dirty? Oh palease
. He goes on to say they're different based on class. Kim was able to get Jean-Paul Goude…as her photographer for Paper Magazine. Whether it was him or an amateur photographer this doesn't separate his wife and his ex's "talents." It might separate their sex appeal to a certain level but definitely not their occupation. How can a man who always speaks freely against the racism and classism that affects this country blatantly condone the classism within his own household?
On a lighter note, besides talking about racism and classism in the Breakfast Club interview he talked about how he plans on building his sneaker brand and changing the way people look at future Black high fashioned designers,  which I honestly think is a bigger issue than his wife and his ex. This was something I honestly preferred listening to. I enjoyed listening to how he plans on altering the way fashion industries look at potential Black high-end designers. He spoke about how he plans on changing the separatism within the fashion industry and how difficult it is to change the price points of his attire. Instead of consumers spending a grandeur amount of money on clothes and shoes, he plans on selling his items for an affordable price. As a potential high-end designer, I respect him for this ideal and I believe he will be able to do so.
Follow Us on Twitter @MEFeater
Subscribe to our mailing list