Wendy Williams believes that Solange beats down Jay Z over Rachel Roy. Bitch please! see here. We will not be speculating on that issue or any other reasons why Solange decided to go buck wild on Jay Z.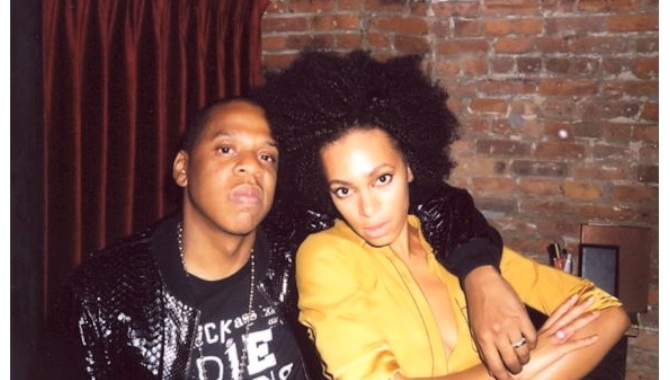 Unless you have been living under a rock, I am sure you have heard about the elevator fight between Jay Z and Solange Knowles. Website TMZ posted the video Monday and said it was shot last week inside a Standard Hotel elevator. The video appears to show Solange attacking Jay Z while Beyonce stands by and watch her security guard attempting to intervene. The footage showed the performers in the outfits they wore to the Met Gala last week.
Because the tape does not include audio, the world has been left to speculate what caused Solange to violently lash out at her brother-in-law.
They have been reports of Solange being intoxicated or displaying erratic behavior throughout the entire evening during the Met Gala. Earlier today, Jay Z, Solange, and Beyonce released the joint statement saying, "Jay and Solange each assume their share of responsibility for what has occurred. They both acknowledge their role in this private matter that has played out in the public. They both have apologized to each other and we have moved forward as a united family."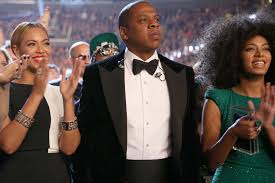 Black Girl Realness
Solange you go girl! We know you weren't intoxicated or acting on behave of Beyonce. If Beyoncé was being beaten or cheated on, then that has been going on for at least 10 years ( they been together too long to get involve with that nonsense now). What ever Jay Z did to you, you stepped to Jay Z in true Brooklyn style, and said "you're done F*cking with the wrong bitch!"

Jay Z know the deal, he grew up in Marcy Projects in Brooklyn. "You don't start none, then it won't be none" – that's our motto. I'm glad you all made up (if true – shade), but what ever personal business you bust his ass over, you truly handled it. Hold you head up girl and keep it moving. Violence is never the answer, however every now and again someone comes along that can really try your patience. You are as human as everyone out there. Don't worry your image in still intact. We all still love you.
Follow us on Twitter and Instagram @MEFeater
Subscribe to our mailing list