Guess who's back again?!
Actress, author, and producer Issa Rae is back at it again! Earlier in March, the iconic Council of Fashion Designers of America announced that Rae would be hosting the ceremony this year.
According to Vogue, the award ceremony not only has a new host but also has a new location. The CFDA Awards is set to occur at the Brooklyn Museum this summer. Issa is set to take over the role from Seth Meyers, a comedian who hosts a Late Night Show on NBC. Rae will also be the first female host in years.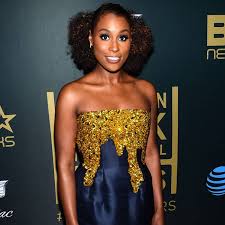 "Issa Rae is leading a new generation of performers who use their voice and humor to discuss social topics in a way that is relatable and poignant," said CFDA President and CEO Steven Kolb.
Other women of color including Rihanna and Janelle Monae have been honored at previous CFDA Awards. The awards are set to take place on June 4th.