Black women are killing it at the box office yet again with Girls Trip!
Girls Trip brought in 30.4 million dollars in its opening weekend. Not only is this the highest start an R-Rated comedy has earned in over 2 years, but the best showing in any live-action comedy this year.
The comedy follows four friends going on an adventure through Essence Festival. Queen Latifah, Regina Hall, Tiffany Haddish , and Jada Pinkett Smith grace the screens as the main characters.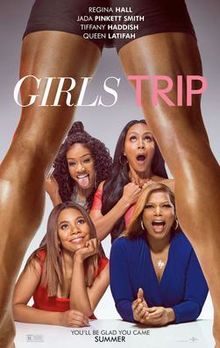 Another addition to the movie's growing resume is that it earned an 89 on Rotten Tomatoes.
In addition to the amazing starring ladies, the dreamy, Kofi Siriboe is also in the movie.
How fast are all of you going to the theater to watch this? Let us know in the comments!