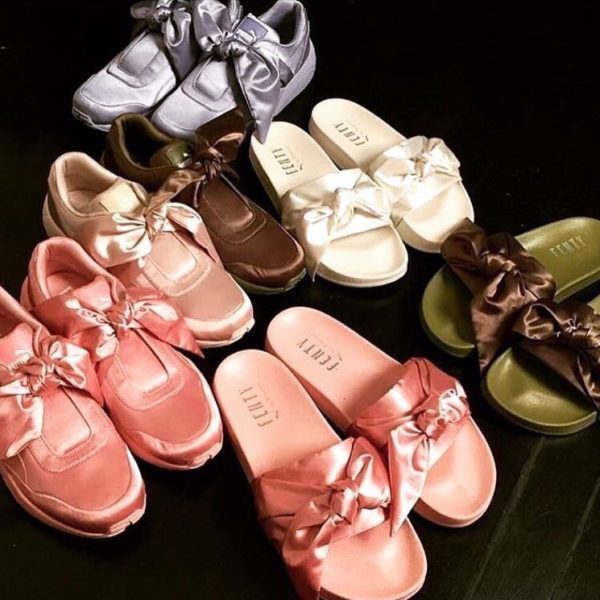 Get excited because in less than a week even more colors of the highly anticipated Fenty bow slides, and sneakers are being released. Rihanna's spring/summer 2017 collection was inspired by Marie Antoinette. An influence that is clear by the pastels and frilly additives. Since the release of the full collection back in Paris fashion week, Fenty has had the bow slides and sneakers in olive and pink, but now there are other colors to come.
Rihanna and PUMA have added a white bow slide, and a rosey-beige and light lilac low top sneaker. And the signature satin bow is, of course, still the showpiece of the shoes.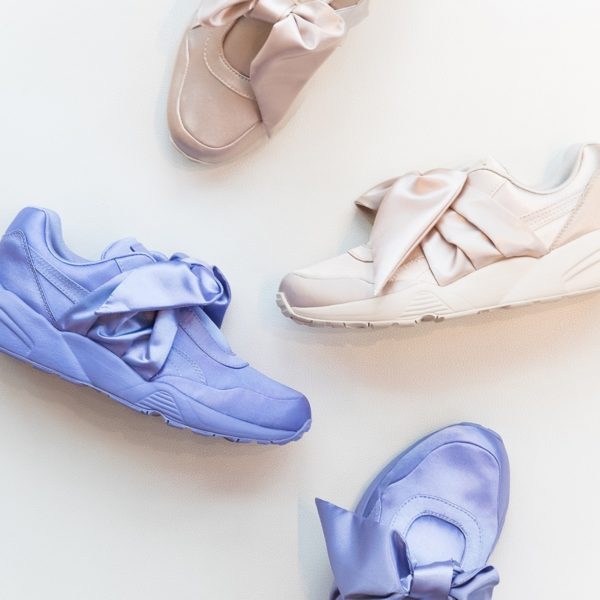 The new Fenty footwear styles will be available April 13th.
Will you be buying a pair?
Subscribe to our mailing list
Do you prefer the white, lilac, and rosey beige, or pink and olive? Let us know!