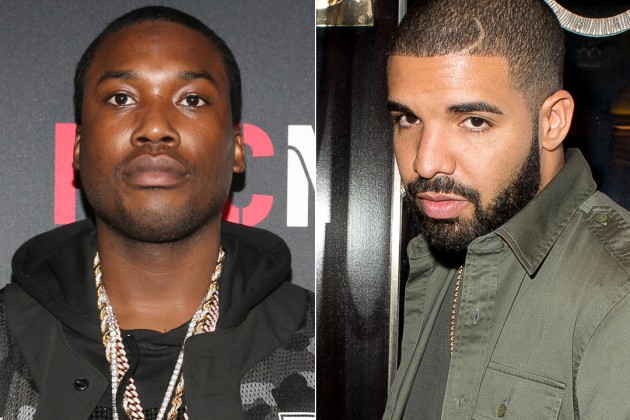 The moment Meek Mill fans were waiting for is finally here! Meek finally dropped the diss record "Wanna Know" to Drake. However, "Plot Twist" it was wack! After all the trash he said about Drake having a ghost writer or being "baby soft" he had the nerve to disappoint?! For someone who started the beef by b*tching on twitter, I expected Meek to kill Drake and Nicki's ex-boyfriend SB. I'm not even a die-hard Meek Mill fan, but I expected my ears to be on FIRE after he released it. He just had so much time to deliver a killer record and he just didn't. Even SB did better than Meek Mill on his diss track, "Life Line." He had more bars, more funny metaphors, and way more references. On another note, his flow was so similar to Nicki Minaj's, it made me question, if he really did write the Rap Queen's lyrics on The Pink Print like he has said.
Don't get me wrong, Meek Mill's response to Drake's "Charged up" and "Back to Back Freestyle" wasn't bad. He added the original reference track to Drake's "Know Yourself,"which was a cool touch and he even addressed SB by saying 'Let's be real, you didn't get ya chick back yet." Unfortunately, this just wasn't enough. The people wanted more! We wanted cool references, obvious jabs, clever metaphors, and eyebrow raises. It's not like Meek Mill hasn't delivered a good diss record before. His reply to Kendrick Lamar's verse on Big Sean's "Control" was super respectful. I was honestly expecting something on this caliber or even better. Was it a better flow because this was a special case that was just for sport and the pressure wasn't on?
I mean no one wants to hear about someone's platinum watch or platinum chick on a diss record!! I can only hope that Meek Mill pulls a Drake and drops a second diss record, because right now the hip hop world is super under-whelmed with his current one. Even if you're not a Drake fan, you have to admit that his two diss records "Charged Up" and "Back to Back Freestyle" were pretty decent. Firstly, he had the aura of surprise and secondly, he had some great content and referenced not only Meek, but all his haters and speculators. No one was expecting Drake to even address Meek's twitter rant, but he did and he did it with two impressive diss tracks instead of a just tweeting back or talking about it in an interview like a b*tch. It's fair to say that Drake is winning 2-0.
As always we want to hear what you guys think. Is Drake winning or did Meek's Clap Back get the job done?
Follow us on Twitter and Instagram @MEFeater
Subscribe to our mailing list