Cardi B's long awaited debut album, 
Invasion of Privacy,
has finally dropped and it is straight FIRE!
For anyone who has been following the star over the last two years, Invasion of Privacy is a grand culmination of her struggles and her triumphs. The album manages to deliver a versatility that drags listeners through twerk anthems, heartbreak hits, and girl power anthems. Let it be known that Cardi is certainly here for more than 15 minutes and she is here with beats, a baby, and bars.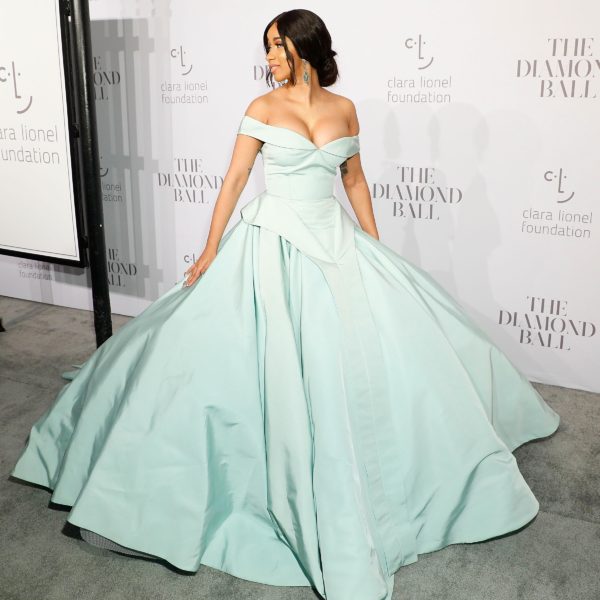 Her meteoric rise over the last several months has been described as "fairytale Binderella shit" by Cardi. Her reference to a Cinderella-esque glow up is spot on as the rapper describes her growth from "pissy elevators to every dress being tailored" in "Best Life" featuring Chance the Rapper.
She bounces with her signature voice from raunchy rhymes to flossing her new wealth. While her new money is reflected in songs like "Drip" featuring Migos or "Money Bag", at its core, her music is still about a girl from the Bronx who is down to roll through your hood and cause some trouble.

Cardi switches with ease from boasting about her new found wealth to celebrating her sexuality. If her cover art had you wondering if this album would be less raunchy than her two mixtapes, Gangsta Bitch Volume 1 and Gangsta Bitch Volume 2, it is not. "Songs like "Bickenhead" and "She Bad" snatches fans from wealth flexing to a celebration of raunchy sexuality with lines like "This goes for all my nasty hoes, yeah all across the globe".

Her raunchiness is followed by some slower songs like her latest single "Be Careful". Sampling Lauryn Hill Cardi gives a nod to the 90's; an era that the rapper says has heavily influenced her love for rap. A much slower and emotional piece than her fans were expecting, Cardi allows us to see vulnerability in a way that singles like "Red Barz" hasn't allowed us to see.

In typical Cardi fashion she doesn't wallow too long in her sadness. She comes back with faster paced pieces like "I like it" a nod to her Latin heritage. Featuring Puerto Rican rapper Bad Bunny and reggaeton star J Balvin, Cardi samples 60's salsa hit "I like it like that" (Pete Rodriguez) to give us what will hopefully be a summer staple for late night dancing.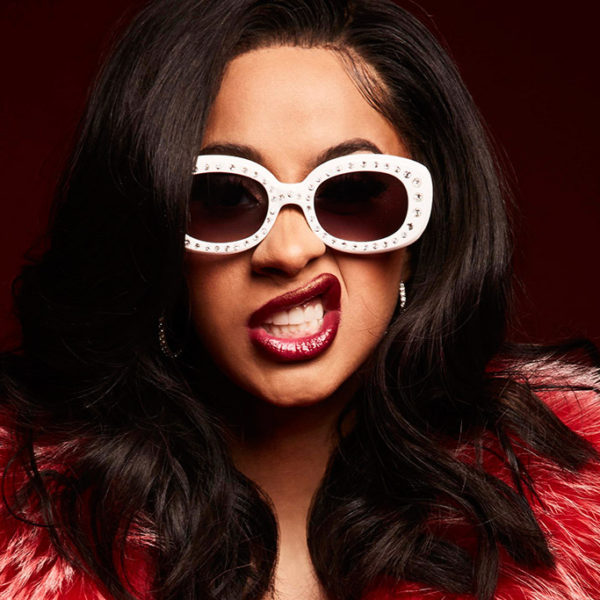 Stream Invasion of Privacy on Spotify or Apple Music
Cardi circles back to celebrations of her wealth but it is tailed closely by bars plotting revenge on her lover who has hurt her. She carries that pain into the final two ballads on her 13 track 48 minute album with her trademark assertiveness. She brings Sza in to emphasize the bad girl attitude and confidence that we have grown to love. "I Do" is a reminder and proclamation that Cardi has and will continue to do what she likes despite critics or haters. It is the last thing to echo as the album closes out.
 
Cardi manages to weave these contrasting emotions together cohesively in a way that most would not be able to do. This emotional rollercoaster is clearly a peek into everything that Cardi has been through since she has been catapulted into fame from her Love and Hip Hop debut to her record breaking single "Bodak Yellow". The woven pieces demonstrate growth with tighter rhymes and more versatility. The final product is an album that shuts down all doubts about Cardi's ability to make a complete and quality project.

To say that Cardi's had a whirlwind of a weekend is an understatement. From the album launch all the way to announcing her pregnancy on SNL she has been busy, but if the speed of the album going gold in under 24 hours is any indication of Cardi B's trajectory she isn't going anywhere! We're eagerly watching for all future money and mommy moves from Cardi.