On A$AP Ferg's album Still Standing, "Plain Jane" was the leading single. It quickly became one of the most loved songs of the year, playing in clubs and radio stations everywhere. It's hard to make a song like this better…..
Now, enter the remix with Nicki Minaj. You can only expect nothing but some heat or at least Nicki some checking some bitches.
In the remix Minaj gave some fire, managing to give a shout out to the Notorious B.I.G. greatest songs,
"I go hard in the booth, Biggie vibes, gimme the loot"
In the remix Minaj gave some punchlines giving acknowledgment to Lupita Nyong'o's on her hair,
"All these b***hes rockin' inches 'cause they followin' the leader, I should switch it up on hoes and rock a Afro like Lupita's"
Minaj recently tweeted about her verse on the remix: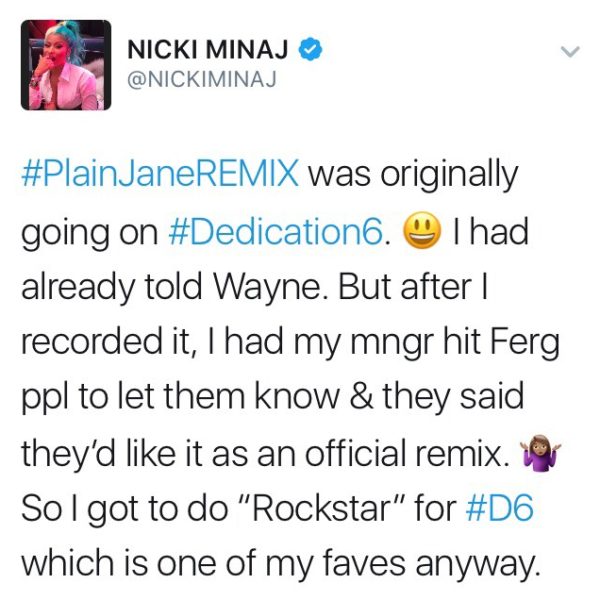 Explaining it was originally suppose to be on the Dedication 6 album with Wayne. We are happy she made the right choice!
If you haven't heard it yet, check it out below! Leave us a comment! And check us out on Facebook, Twitter, Pinterest, and Instagram!
Catch up with MEFeater on all of our social media platforms. We're on Facebook, Twitter, Pinterest & Instagram!