What an experience! Smokin' Grooves Festival was everything you would want from a festival by the beach. Good music, good vibes, and good style! The one day festival was stacked with talent. The likes of Erykah Badu, Usher, Daniel Caesar, Kali Uchis, Ravyn Lanae, Kari Faux, Kaiit, Raveena, Ella Mai, Ari Lennox, and many, many more graced the grooviest stage in Long Beach, CA on June 15, 2019.
MEFeater was there to soak it all in and provide a recap of all our favorite moments?.
Performances
The performances were definitely the highlight of the evening. From the visuals to every artist performing with a live band, it was truly an experience. There were a few personal favorites with unforgettable moments from Usher, to Ari Lennox.
Check out what you've might have missed below!
Usher
Usher, played all of his hits from the '99 to the 2000's, making all of my middle school dreams come true. I've literally been practicing my A-town stomp for this very moment. If there were any question or doubt to whether Usher still had it, the answer is yes ma'm, he does. He put on a great show, performing songs like "Confessions", "Yeah", and " You Make Me Wanna", to name a few.
Erykah Badu
Erykah Badu, opened up with "Hello" and instantly I knew it was going to be an amazing show. She really knows how to engage the crowd by sharing her light and love with us, as well as admitting to the crowd that Baduizm was made for the 90's babies , *calls mom*. My favorite song she performed was "Tyrone". There's just a nostalgic factor there and with the crowd singing along, it was an unforgettable moment.
T-Pain , Teddy Pain, is that guy. He's literally a living legend! Let's petition to change his name to Legendary-Pain . All jokes aside there is no question that T-Pain is talented. He came blazing on the stage performing songs like "Bartender", "I'm So Hood" and " I Can't Believe It". T-Pain music is an era all it's own, creating hits that will continue to be played at every cookout. If you wondering if T-Pain did his notable dance, it happened, and it was even better in person.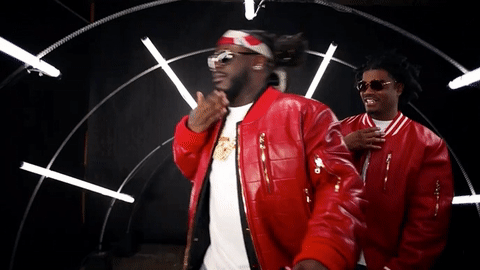 Ari Lennox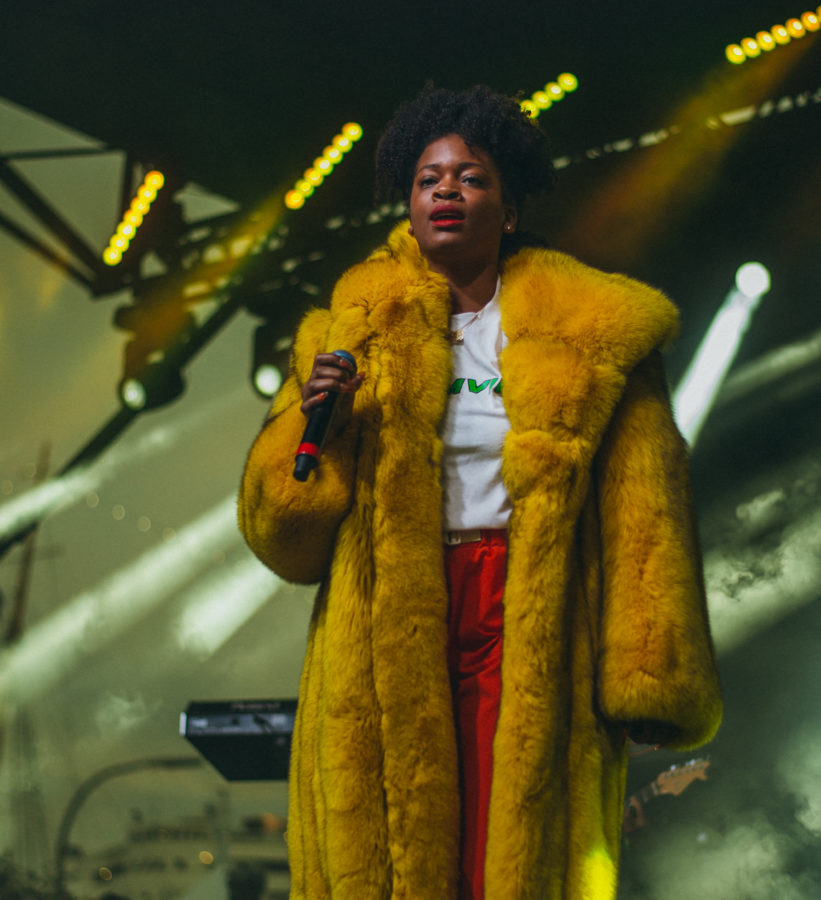 Ari Lennox is a dream. She came out stunting in a yellow fur coat that hung to the floor, hunny! There's always something warm about Ari Lennox's performances because she makes it super personable, which I absolutely love. She performed some of my favorite tracks such as "BMO", "New Apartment", and "Backseat". She makes a point to tell the crowd that Shea Butter Baby was made for us, affirming that there is beauty in being black! I'm gushing.
Honestly all the talent killed their sets, the line-up was amazing. All the artist used live bands which added an extra level of euphoria. Everyone brought authenticity to each set which was the most admirable.
Street Style
Here's some our favorite street style moments to display how Smokin' Grooves Fest brought out the best vibes and looks.
Photographed by Tiffany Bullock
We're super excited that we got to be a part of this years Smokin Grooves. It was truly a dream.
If you were there what was some of your favorite moments? If you weren't, who do you want to see a next year's Smokin Grooves? Be sure to share with us @MEFeater on Facebook, Twitter, Pinterest, and Instagram!