It's spring and if you (and your hair) despise winter as much as me then you're rejoicing. Now that the winter winds and temperatures have settled down it's time to let your hair free. Below are several of our favorite tutorials for some spring style inspiration. So, put away your satin or silk lined hats and try these new styles!
1. Headscarf Up-do: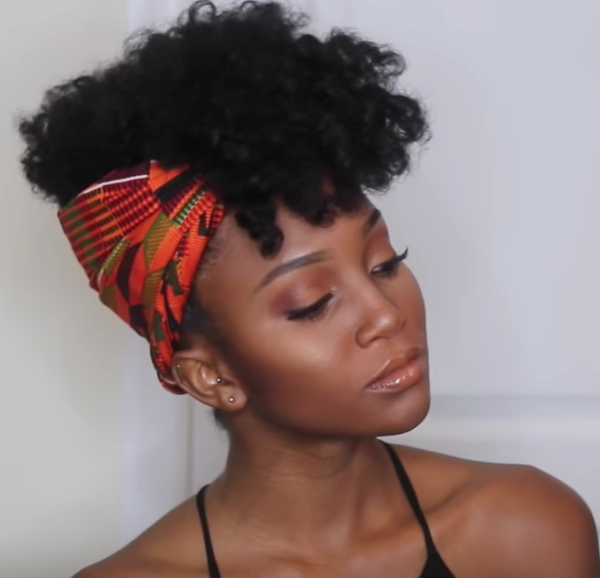 Now that you have less use for some of those winter scarves put them to use as headscarves. Let that inner fineapple shine with this simple scarf up-do. It's a great way to keep your hair out but still keep it tight and in place. For a simple tutorial check out CaribBeauty's tutorial here.
2. Headscarf full coverage: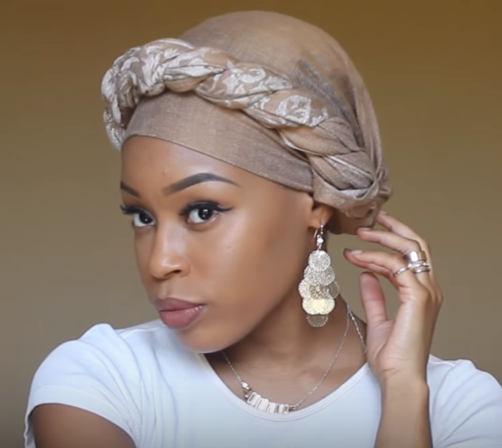 But wait girl, you know that headscarves are versatile. If you're working on those final stages of a twist out, too busy to take your hair out, or having a bad hair day check out these quick scarf wraps for easy spring slay.  Kilahmazing has some more wrap styles here.
3. Jumbo braid: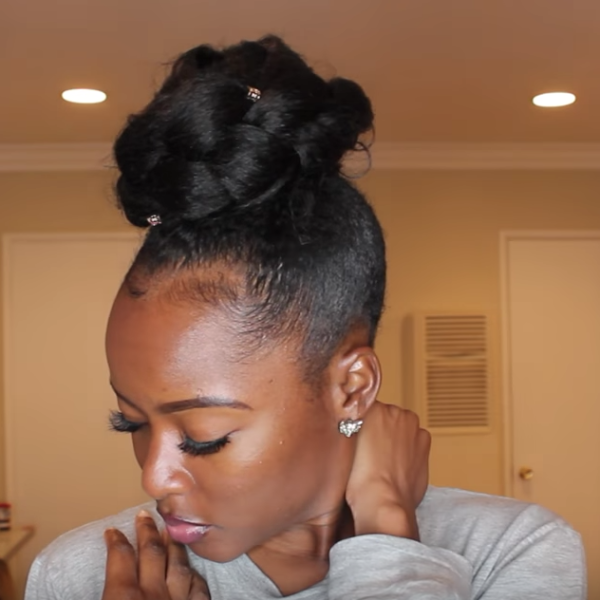 We stan a timeless, classy, low-cost look. The jumbo single braid is one of our favorite go-to's for spring hair styling. It is simple but can be dressed up or down for a more casual look. Check out IncreeseMyPiece's tutorial on this up-do here.
4. Slick back ponytail: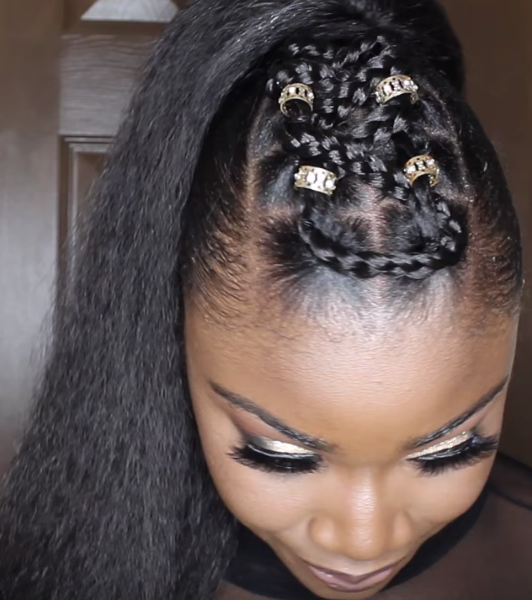 Oh, hello! A variation of the jumbo braid is the slick back ponytail. FortheLoveofUpDos, give us her laced up slick back ponytail for a refreshing twist on a classic. Take a quick look at her style here.
5. Braided up-do: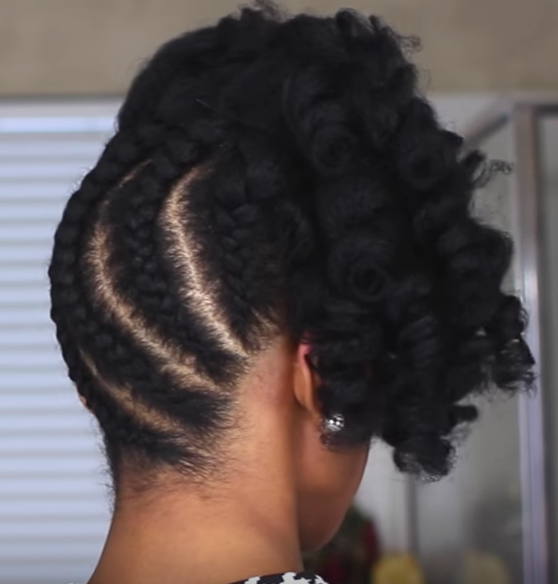 If you love a good braid or flat twist up-do try this variation for some spring style. This second fineapple style is full of volume and sure to turn heads. Check out the My Natural Sista's tutorial for this up-do here.
6. Spicy Space Bun: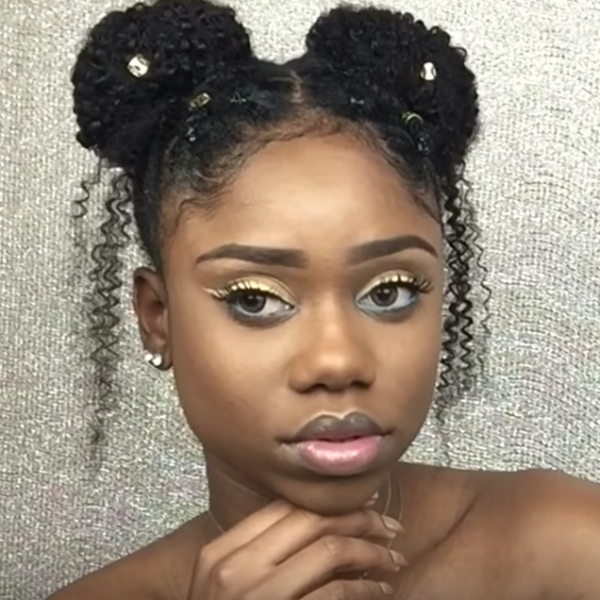 Short hair is not a problem! If you're looking for something cute and edgy check out Chev's Spicy Space Bun. It's a nice compromise from having all your hair out by using clip-ins to achieve this cute look. Check out her look here.
7. Crochet Styles:

If you're still looking to do protective style crochet styles are a great way to tuck that hair away. Crochet styles tend to be low stress on hair but still provide versatility. Crochet locs are a great way to step into spring. It certainly gives a summer is coming vibe and look. Follow Mofiya's tutorial for a how-to on this crochet faux locs style here.
8. Fulani braids: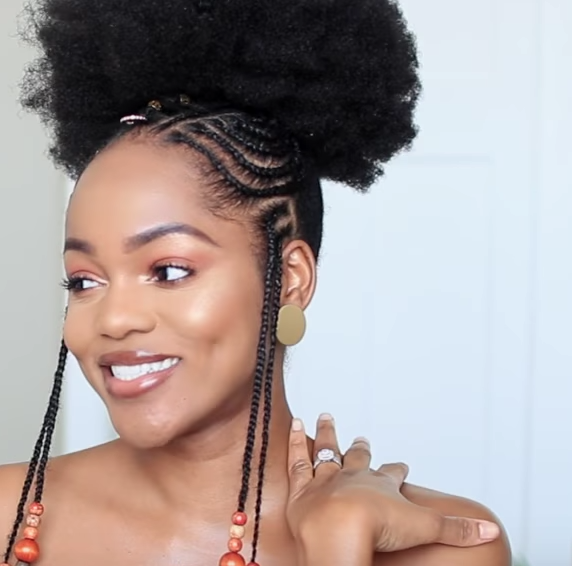 Fulani braids are another spring look to try if you're still looking to do protective styling. With so many variations Fulani braids are a good fit for those looking for full protection or just a little bit of a twist to their usual do. Luchi Loyale has a perfect tutorial for a Fulani look that isn't full coverage but still brings in the beads and essence of the Fulani style. Take a look at it here.
If all else fails, throw that wig on or let that fro go! Let your hair breathe. It'll thank you.
What hairstyle will you be rocking this spring? Comment below and let us know! Don't forget to follow us on Instagram, Facebook, and Twitter @MEFeater.