We all have them. We all know about them. "Friends," who would tell you that you look beautiful in the new dress you bought and then tell everyone behind your back that even though you look good in the dress, your hair and make up was f**ked up. This my friend, is an enemy amoungst man kind or commonly known as a Frenemy.
Before you read this post. Ask yourself, what is a friend? Did you answer? While according to Dictionary.com, a friend is someone you are attached to by feelings of affection. Someone who helps, supports, and assists you.  A person who is on good terms with you and not hostile. Now ask yourself, Who in your life supports, assists, and helps you? If you said your parents, good answer! Our parents or guardians are our first friends on earth because they protect us and help us grow into the men and women we want to be. If you are fortunate enough, your guardians may even be cool and fun to hang out with. However, if you only answered your parents, you have a small problem. 
The easiest way to survive a life surrounded by frenemies is to just cut them off. If you 'x' them out your life, they can't harm you, but I know girls are sensitive creatures and love to hold on to crappy situations. For whatever reason on why you want to keep these people around you, here are tips on how to survive a life of frenemies.
1. Know What Shade is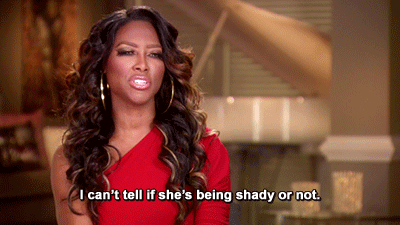 Shade can be harmless coming from a friend, but coming for a frenemy it can hurt. Understand what it means when someone throws shade. It should make you laugh, not make you cry. A perfect way to deflect shade is to not care, and show you do not care. Frenemies throw shade to get under your skin, if your actions show them that you are unbothered, their mission to hurt you just failed!
2. Just know this person is talking about you, behind your back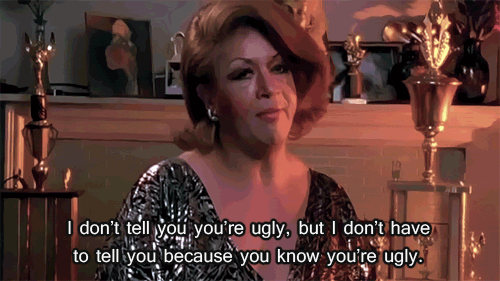 One of the many traits of a frenemy is their two-faceness. There isn't a doubt in my in my mind that this person is talking about you behind your back. The best way to cope with this is to let them know that you know and it's all good. Once they know that you are above the gossip and lies, they'll bring your name up less. However, you are not off the hook, so don't be surprised if you hear a crazy rumor once in a while.
3. Never EVER tell your Frenemy YOUR personal business
Understand that this person can not be trusted. He or She will expose your secrets to the world, if given the chance. I repeat, Never EVER tell a Frenemy your personal business!
4. Keep Convo's Short
It is okay to be friendly with this person, but keep conversations brief. You don't want to get too comfortable with a frenemy and let your guard down.
5. Never Gossip with a Frenemy 
If you're gossiping with a frenemy at the moment, just jump off the nearest bridge now. These actions are as dangerous as suicide. Remember a frenemy can't be trusted.  Everything you say will be used against you. Remember that. They may even construe your words, to make you look like the bad guy.
6. Remember Frenemies are never on your side
The definition of Frenemy is a person with whom one is friendly despite a fundamental dislike or rivalry. In a simplified term, "the B**ch don't like you." He or She isn't going to help you in your time of need. The faster you realize that the better!
Follow us on Twitter and Instagram @MEFeater
Subscribe to our mailing list